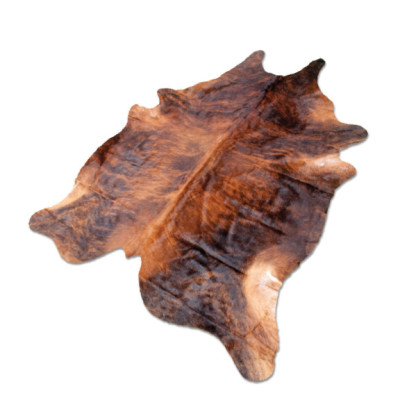 HOH004 Brown Brindle
This genuine hair on hide features a russet brown hue that will bring warmth and comfort to your space. Style this leather hide draped over a sofa or as an accent rug.
Product Details
Content:
South American Cowhide
Thickness: 1.1-1.3 Mm
Average Hide Size: 40 Sq Ft +/-
Fire codes:
Theme:
Type:
Color:
Usage:
These hides are approximately 35 square feet or 5x6 feet in dimension.