One Family, Four Generations
For four generations, our family has embraced the tradition started by Arnold Bjork, whom we fondly refer to as "Mr. B." Mr. B. valued the power of being positive, trustworthy, and kind. His integrity and grit helped him found the company so he could support his mother and sisters; today, his great-grandchildren and all Greenhouse Fabrics employees continue to uphold his legacy. We honor his philosophy of treating every one of our customers as family and providing superior customer service to our clients, without exception. Our employees support, partner with, and empower our clients to flourish in their businesses, succeed in life, and thrive with their families. We think Mr. B would be proud.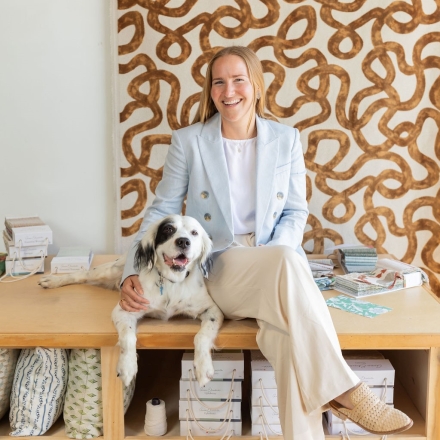 A Captivating Culture
Arnold Bjork founded our family fabric business on the tenets of being trustworthy, honoring your word, and treating employees and customers like family. We espouse those same values today. Our clients see those principles in everything we do, from providing unique, high-quality fabrics to delivering unparalleled customer service. Our goal is for every client to know that Greenhouse Fabrics will always go the extra mile on their behalf. As part of that commitment, we're happy to offer One Yard Memos, Free Samples books, and Free Memos. You can text, call, or email us your fabric needs and we'll do complimentary research for you. When you call before 3PM Eastern Standard Time, you'll receive same day shipping.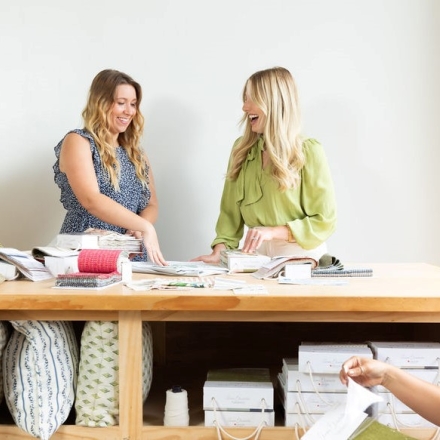 Unparalleled Customer Service
Our exceptional customer service and dedication to family values have earned us a reputation we're proud of. At Greenhouse Fabrics, we're passionate about empowering our customers, who are part of our family.