AmericasMart Recap
by Greenhouse Fabrics on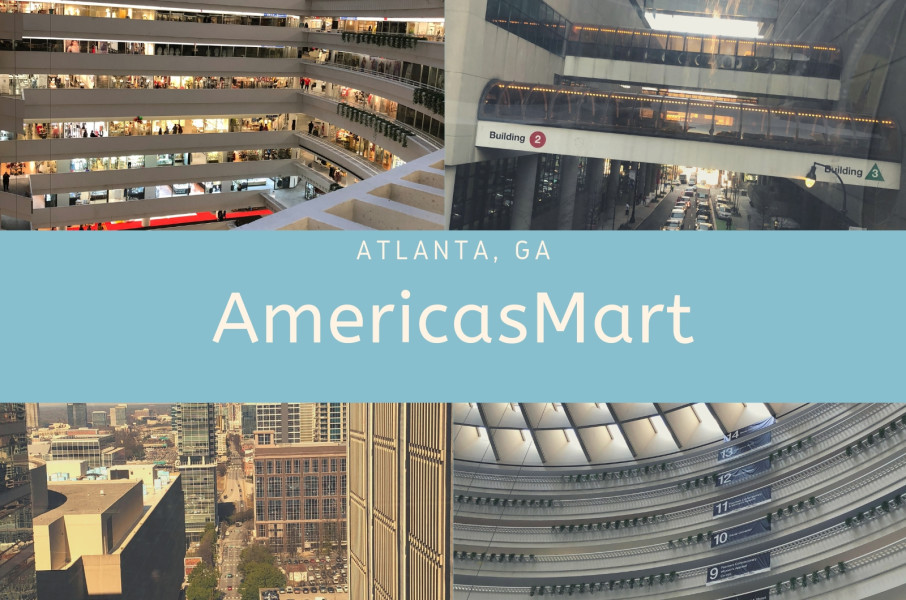 The AmericasMart Gift Show in Atlanta, GA is over seven million square feet of pure joy for a buyer! This massive, twice per year show features the largest collection of wholesale home, gift, rug, and apparel available. AmericasMart Atlanta is a one stop shop for buyers to connect with vendors from around the globe.
From beginning to end the AmericasMart show creates a memorable experience. First of all, the entire staff is simply amazing. From holding doors with a warm smile and greeting, to carrying your bag up the stairs these people show how much they care! It was so refreshing to experience the welcoming environment and enthusiasm showed by the wonderful employees. Any time I had a question there was always someone close by!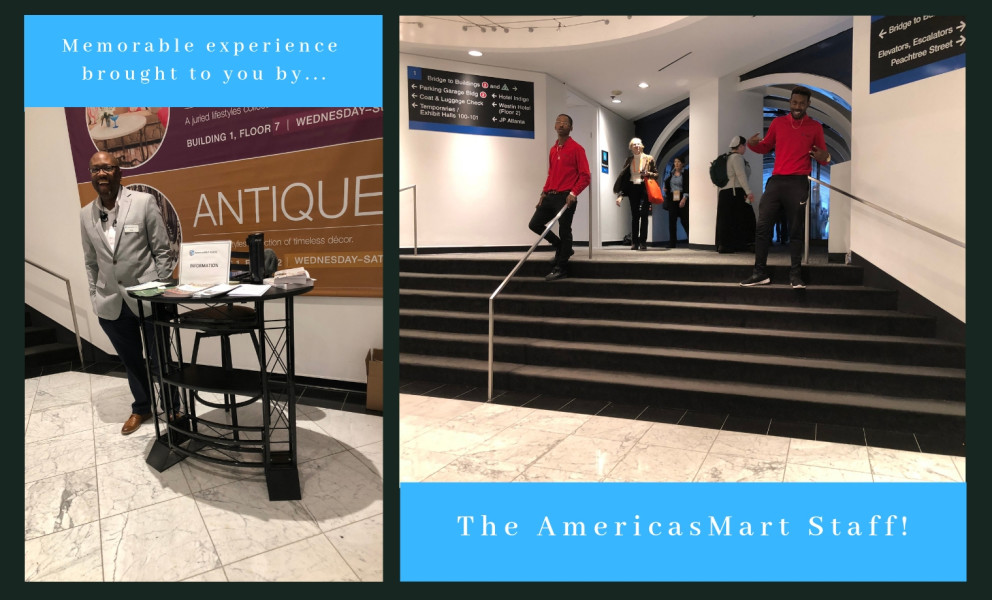 Without further delay, let's walk around and see a quick overview of what kinds of fascinating displays and products you will find at this show!
If you can think of it, you will find it at this show! Vendors from spas, retail shops, boutiques, interior designers, and more come to visit and shop until they drop for days straight through 3 buildings with 18+ floors each!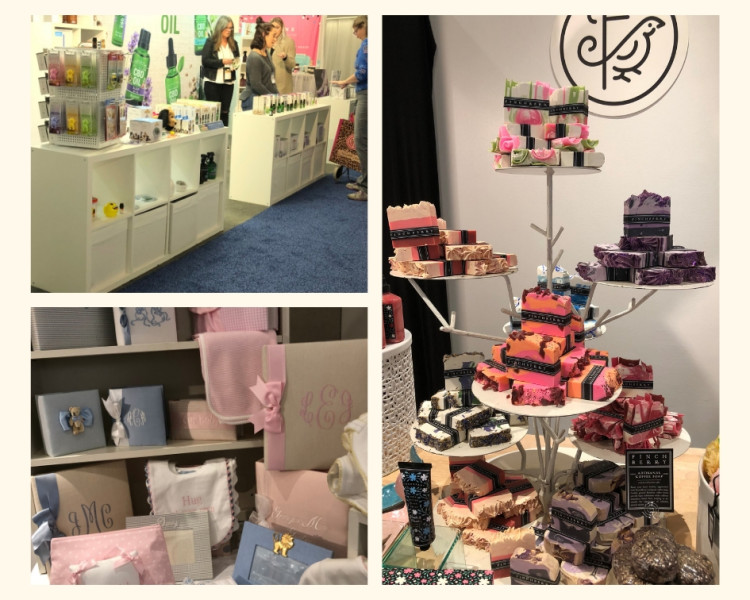 Items such as decadent dessert shaped bath product's, baby gifts and every oil you can possibly diffuse make a presence throughout the halls.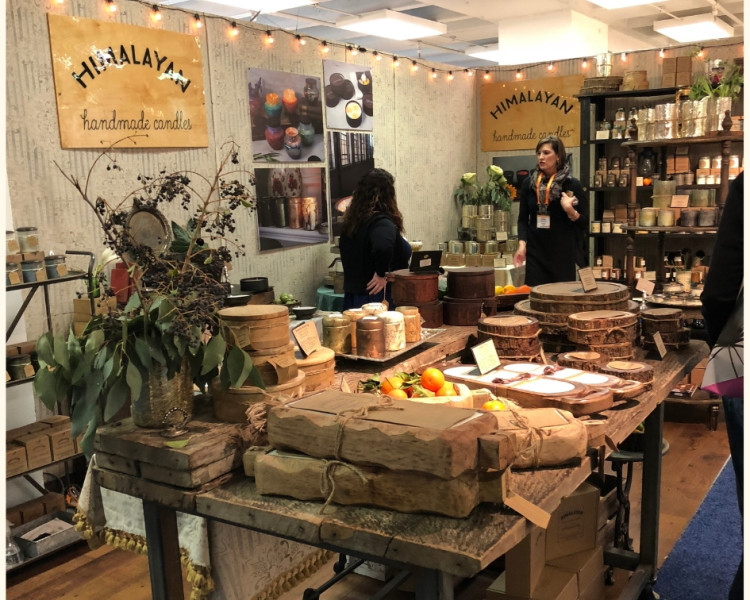 Each vendor proudly sets their beautiful displays up in hopes to capture the attention of the buyer. The relaxing setting, and soothing smell brought me to visit with Himalayan handmade candles!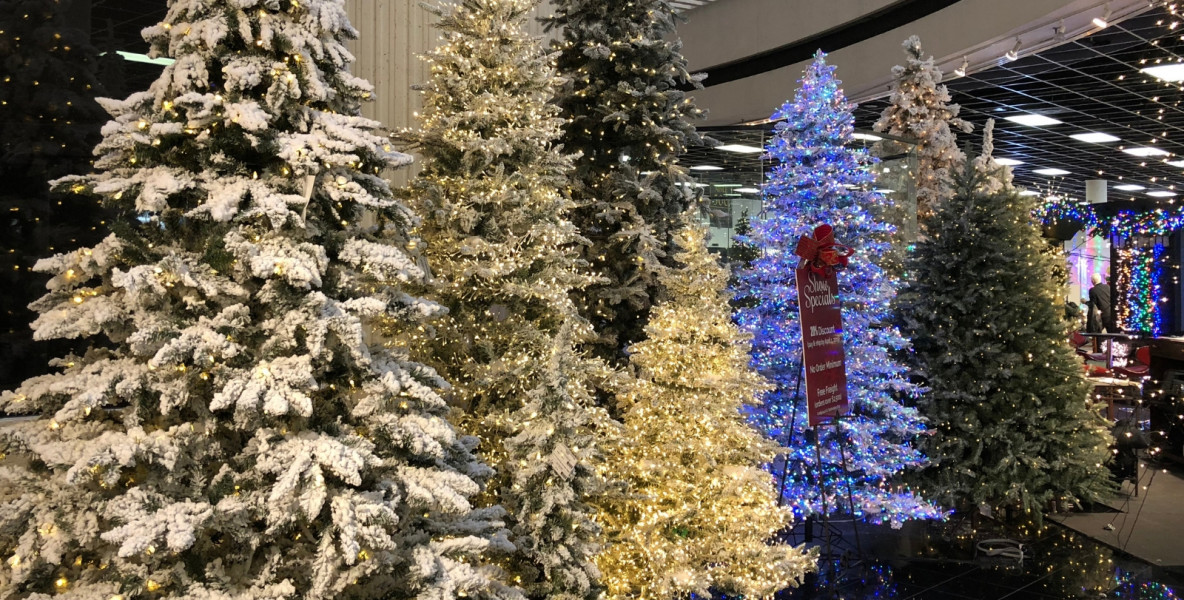 Just when you feel like Christmas is over the magnificent displays of Christmas trees and décor bring it all back to life!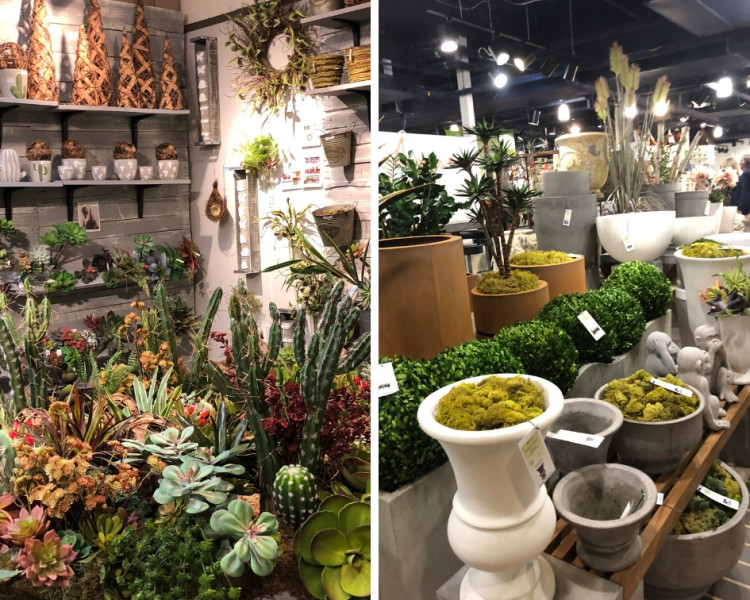 Floral arrangements, beautiful pottery and all things outdoors are brought to life inside. The displays make you feel as if you are walking in a botanical garden on a sunny, warm day.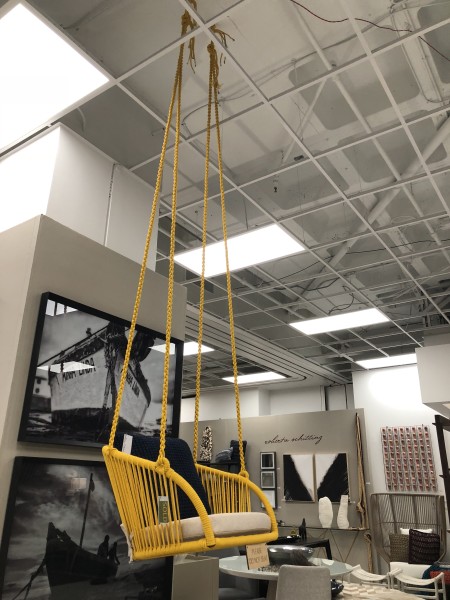 Just when you think you have seen it all…how fun is this chair swing! This high flying display was the center of attention!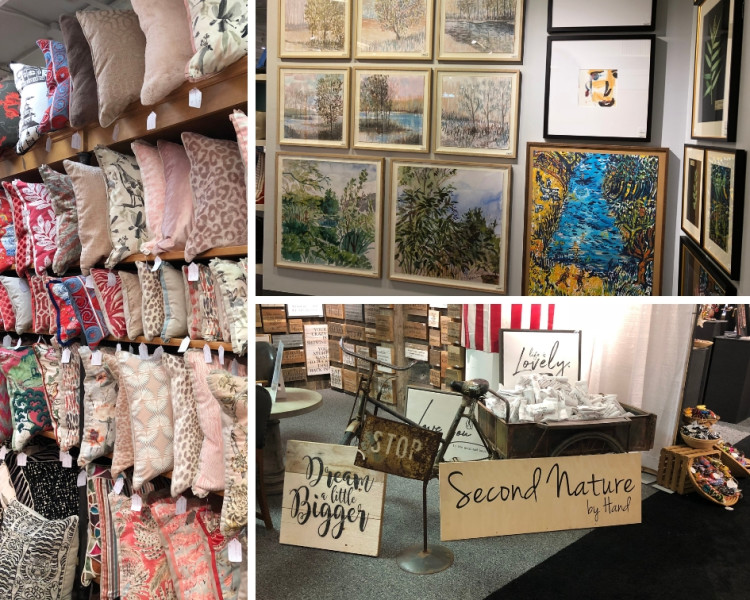 The home décor sector of this show is unbelievable! From pillows in every style and color, fine art, and handmade signs, it's all there for the buyers delight.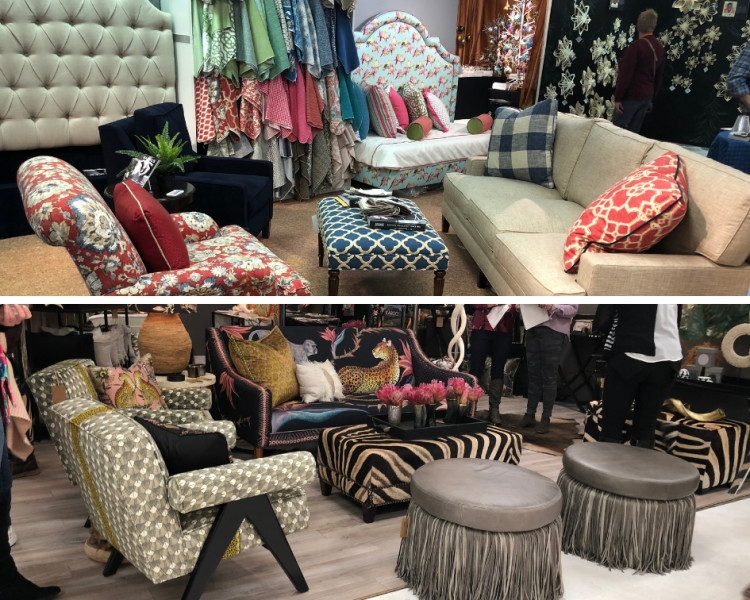 Last but certainly not least, the home furnishing finds were striking! Comfort, style, and quality are the true definition of my finds. From custom build to furniture lines these vendors have the designer and furniture stores in mind.
The AmericasMart home and gift show covers an extremely wide range of product. If you are in the market to purchase amazing wholesale products as a business owner, or just want some good, wholesome inspiration I encourage you to attend. This show is a breath of fresh air from start to finish and will leave you feeling energized and ready for the next "on trend" idea for your customers! Start excited and leave feeling empowered!