What in the World is Cerise? - Exploring Fabric Colors by Name
by Greenhouse Fabrics on
Written by Kate Guy
Have you ever run across a pattern color that you're unfamiliar with, let alone know how to even pronounce it? Admit it, at one time or another, we all do. (BLUSH) Let's explore these 'enigmas' to enlighten us all of their meanings and origins.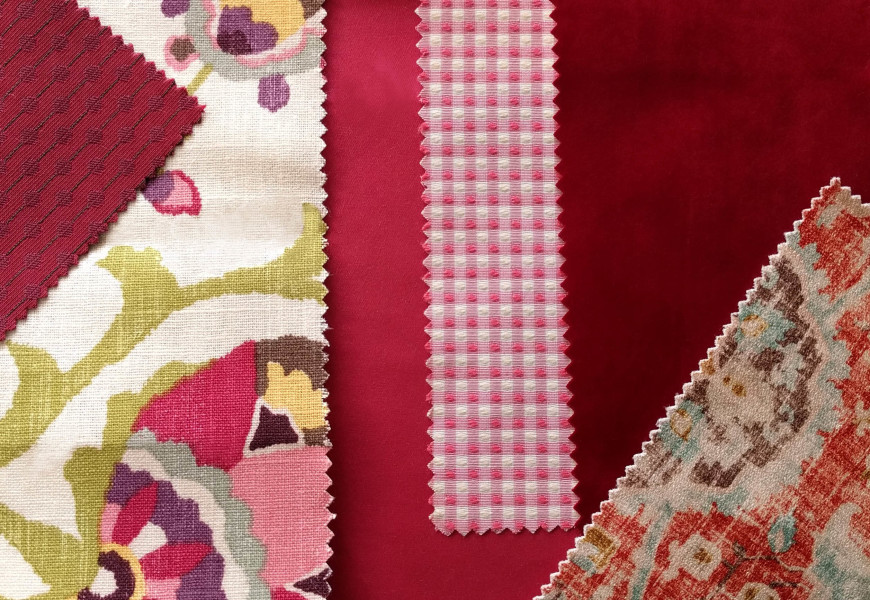 CERISE, pronounced suh-rees. We may recognize it simply as red, but did you know it means "Cherry," in French? The hues and tones of this fabulously rich color can vary, but it tends to land on a deeper darker plane than what one might think when imagining bright red cherries.
So now that we've added a French word to our vocabularies, why not take advantage of it as Valentine's Day approaches, and surprise your sweetie with a box of chocolate-covered cerises!    
Contact your Customer & Fabric Specialists to receive your free memo samples of cerises, 866-755-5000 or request samples at greenhousefabrics.com.
Until next time…Au Revoir!