What Are Double Rubs?
by Greenhouse Fabrics on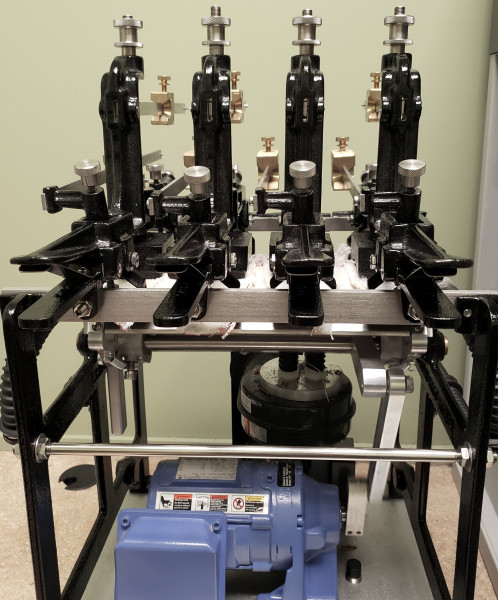 written by Taylor Souder, B.S. in Textile Technology
Double rubs are a way to measure the abrasion resistance and durability of a fabric. One back and forth motion counts as one double rub. This testing method is meant to mimic the "wear and tear" of everyday use. As a general rule of thumb, a fabric's double rub count is a good testament to the recommended usage and application but make sure to ask about the specific job and make recommendations accordingly.   
Recommended Usages Based on Fabric Types and Double Rubs:
9,000 double rubs and under:
Drapery only, including sheers
Not ideal for anything other than window treatments
9,000 to 11,999 double rubs
Light-weight multipurpose
Ideal for pillows, bedding, and areas that do not see a lot of wear and tear
Also suitable for window treatments, roman shades, valences, and tabletop accessories
12,000 to 14,999 rubs
Medium-weight multipurpose
Suitable for pillows, bedding, and some couches, chairs, or ottomans
Also suitable for some window treatments and décor such as bed skirts
15,000+ double rubs
Heavy duty multipurpose and upholstery
Suitable for furniture in heavy traffic areas, including home and industrial use
30,000+ double rubs reaches commercial grade standards (must still comply with necessary fire codes)