Textile Talk: What are Fabric Repeats?
by Greenhouse Fabrics on
written by Taylor Souder, B.S. in Textile Technology
With over 10,000 fabric SKUs to choose from at Anna Elisabeth and Greenhouse Fabrics, customers are sure to find the perfect textile for any project! From small-scale ditsy patterns to larger repeats, it is important to know your fabric and how to work with it to complete the job.
Small and Mid-Scale Repeats
In our industry, small and mid-scale patterns are frequently referred to as chair-scale fabrics. Perfectly sized for a chair, ottoman, or any smaller piece of furniture, chair-scales are suitable for exactly as the name implies.
Half-Drop Repeats
A half-drop fabric usually has a larger repeat pattern. A half drop is not identical on each side and therefore to match each repeat you must drop half a pattern down.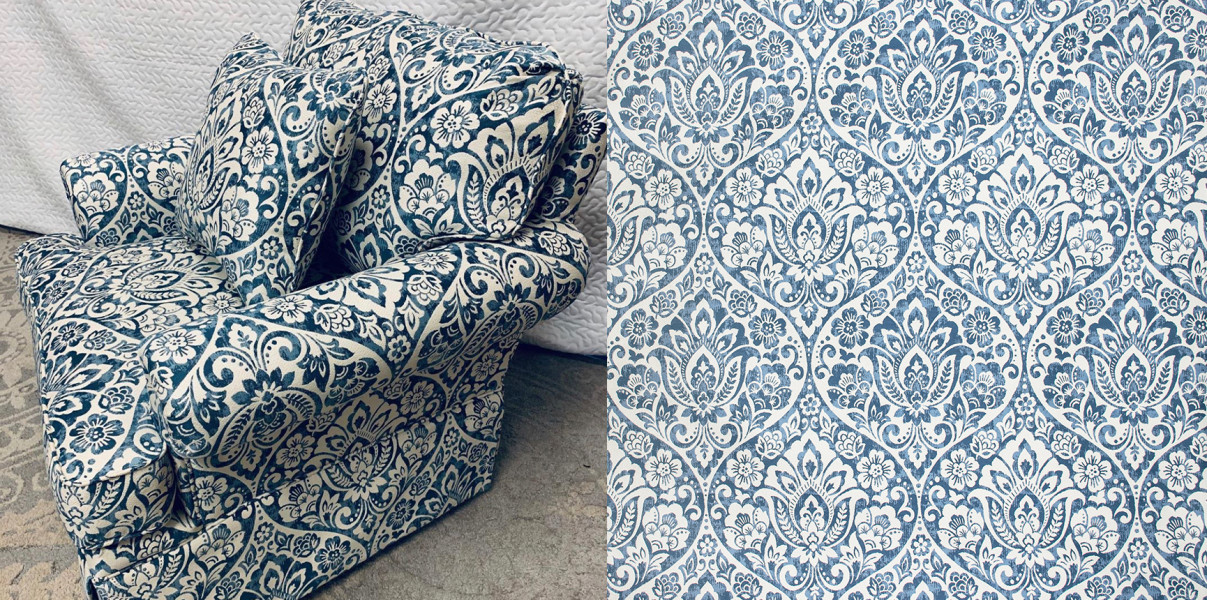 Brick Pattern Repeats
This type of repeat is stacked horizontally. Like a brick wall, the pattern is then offset by half in the next horizontal row.  It may be a bit trickier to match up this type of pattern, however, the scale of the pattern will have more of an impact in this case.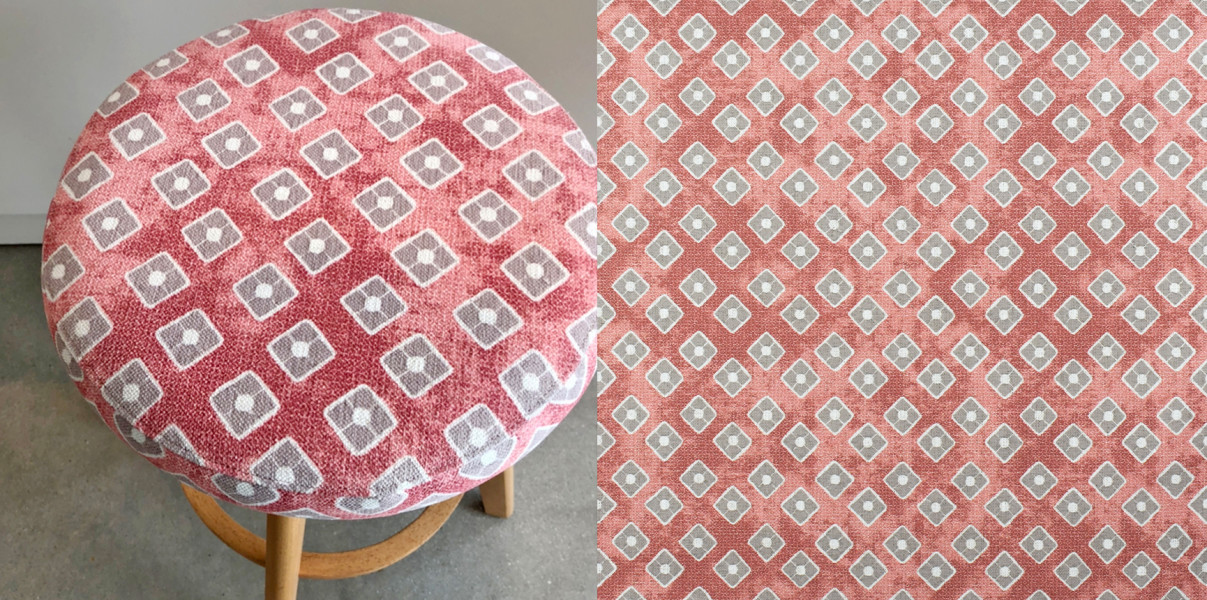 All Over Patterns
All-over patterns sometimes do not have a repeat indicated, given that there is no specific pattern followed when creating the pattern's design. For example, S2362 Indigo (shown below) is an all-over novelty bird pattern due to the birds facing in all directions with no rhyme or reason in placement. As a result, you will likely not be able to pattern match an all-over fabric.
Large-Scale Repeats
Larger repeats can be a little tricky in general. Remember to account for the extra yardage needed, especially when pattern matching or centering a piece on a fabric repeat such as a medallion.
Are you searching for a fabric with a larger repeat? You can filter by 24"+ repeat on the left hand side of our "FABRICS" page at greenhousefabrics.com.