Spring 2019 Showtime Recap
by Greenhouse Fabrics on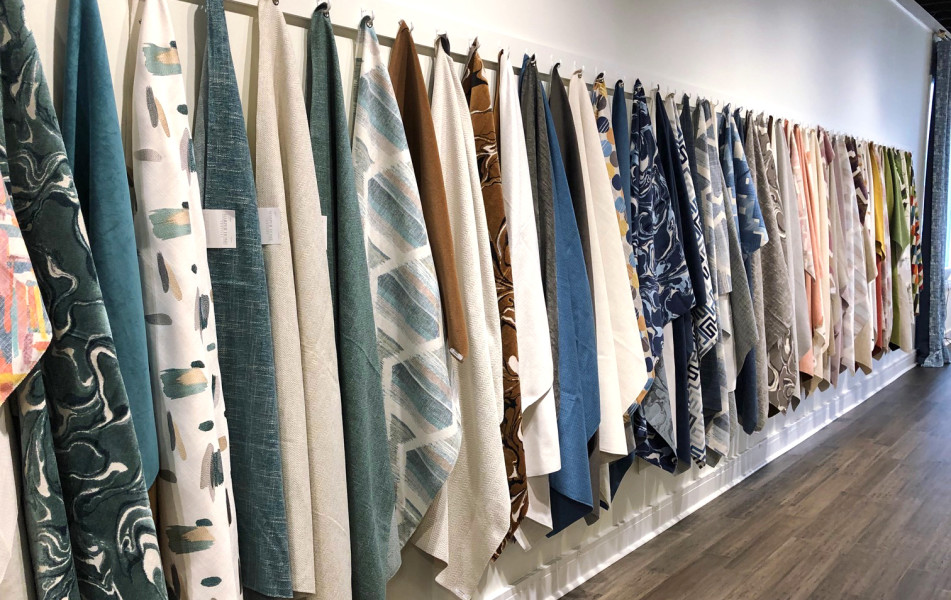 It's that time of year again, where fabric mills worldwide converge in the small town of High Point, North Carolina to display their latest and greatest fabric goods at Showtime. As you visit showroom after showroom, trends in color, texture, and patterns begin to emerge. Here are some of our favorites:
Performance Prints
The performance story is always at the top of the list for consumer needs, and up until now, these hardworking fabrics were primarily solids and textures.  There have been a few patterns in the marketplace, but mostly tone on tone or minimal contrast.  Crypton® Home created quite a buzz with the launch of their new collection by Stacy Garcia Home of bold performance prints. Florals, geometrics, and a signature bird print in rich jewel tones create a beautiful complement to lush velvets and chenille textures. 
Trending Colors and Patterns
Blues, grays, and neutrals continue to have strong representation, but emerging as a front runner is green in varying shades.  From deep Emerald to a softer Verde, green was presented everywhere. Jewel tones are also gaining in popularity; Amethyst, Aegean, and Goldenrod paired with softer notes of blush, and blue-green. Brown is also gaining strength as the go-to neutral.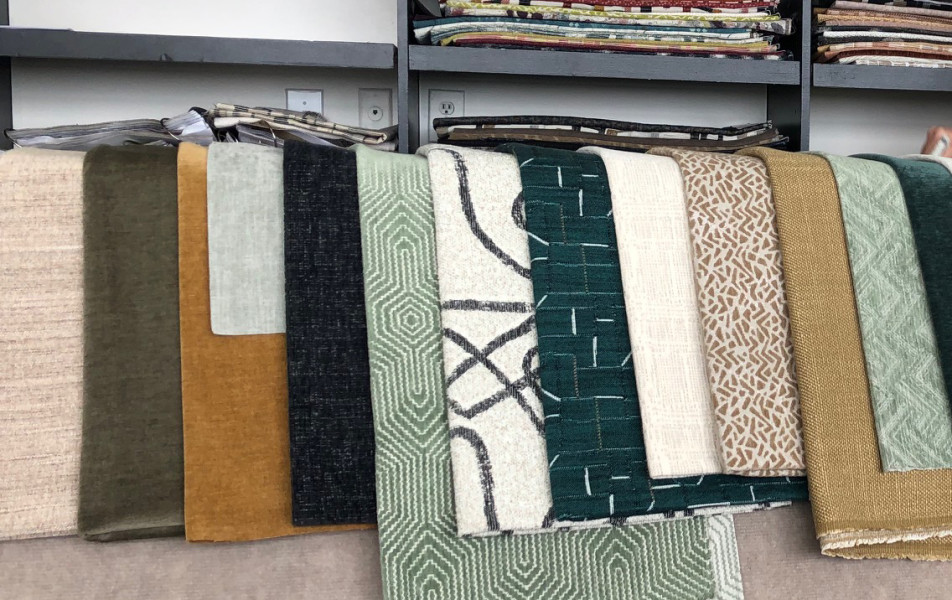 Perhaps the biggest surprise of Showtime was printed chenille. This textile staple creates a beautiful base for printing and adds a new dimension to printed patterns. Another interesting technique was a mix of printed fabrics with embroidery applied.  Much like the printed chenille, the end result gives the print more magnitude and depth.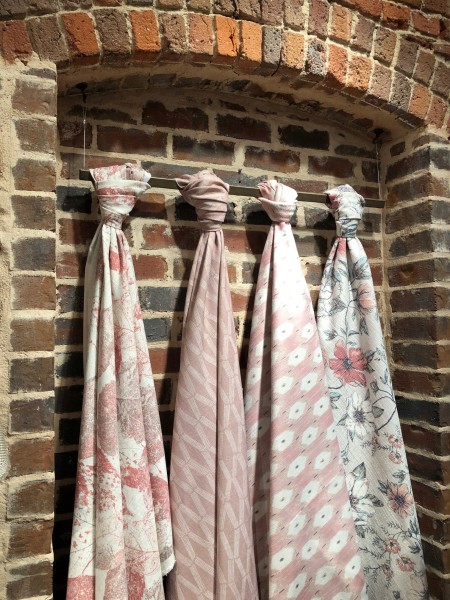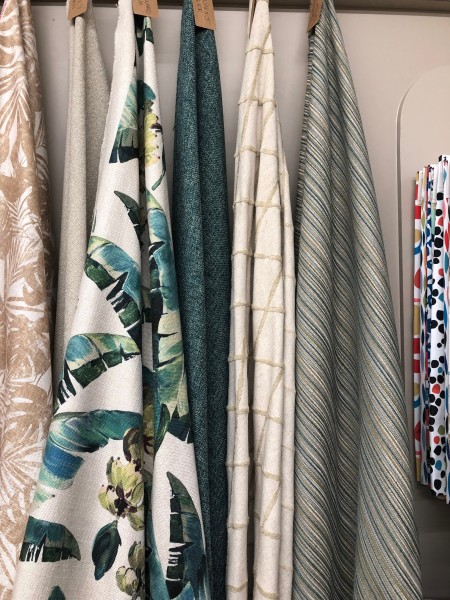 Geometrics
Geometrics were strong with vibrant color combinations, and large scale florals were also prominent. Tropical prints of palms, pineapple, and fronds are seeing resurgence, in unexpected colorways.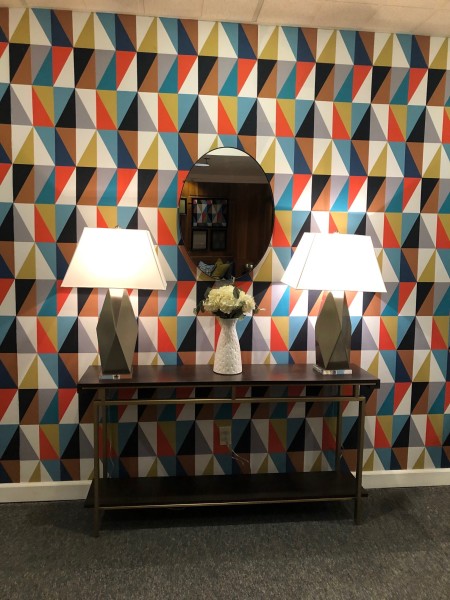 Trending textures were blanket like neutrals and substantial embroideries with global inspiration.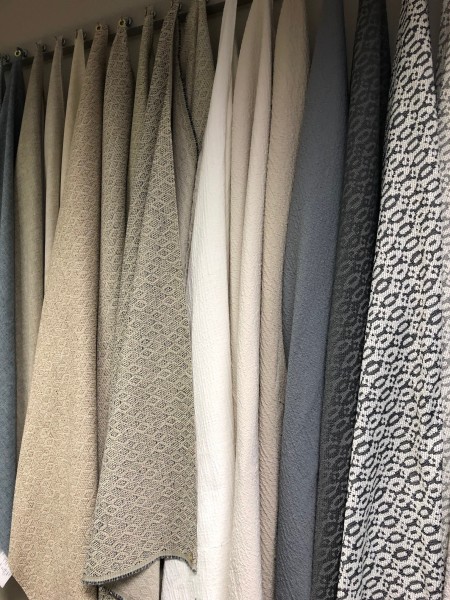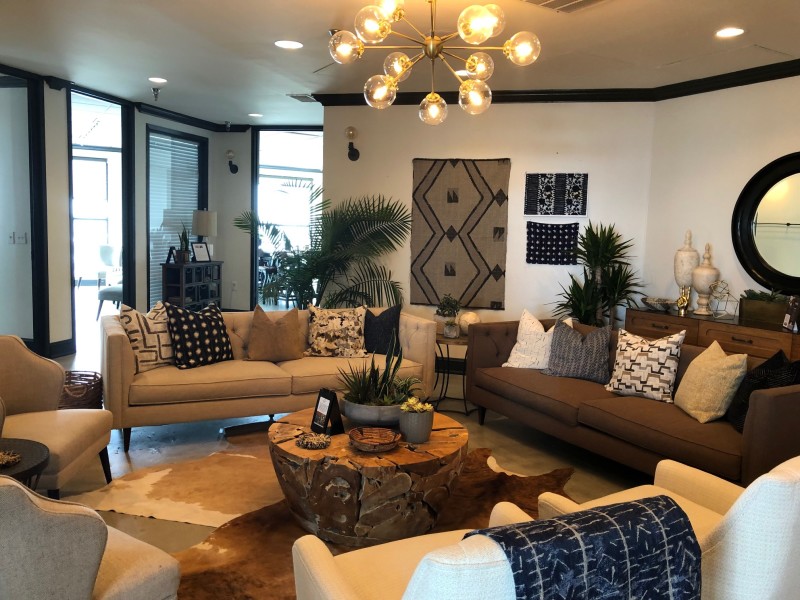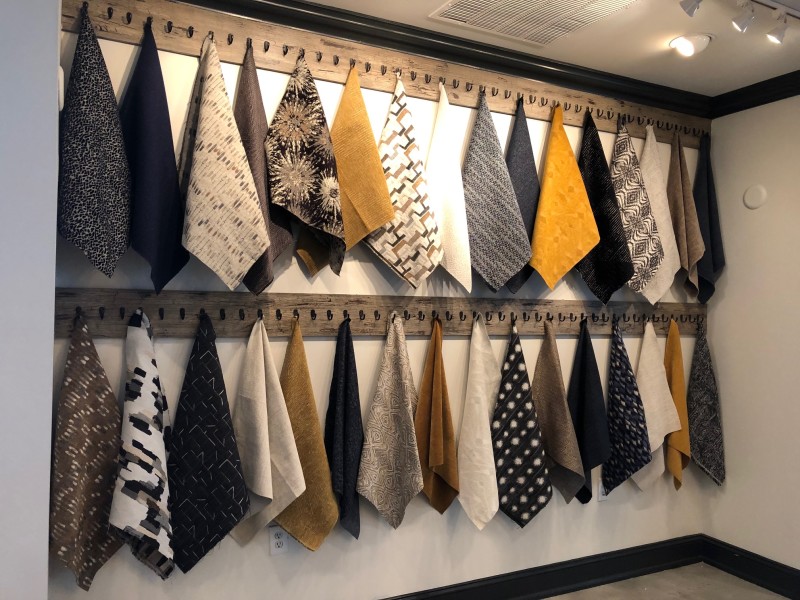 We are excited about the new trends in colors and textures that we saw at Showtime and cannot wait to bring them to you in the upcoming months.  Stay tuned…great things are happening at Anna Elisabeth and Greenhouse Fabrics!