Let the Fabric Talk to You
by Greenhouse Fabrics on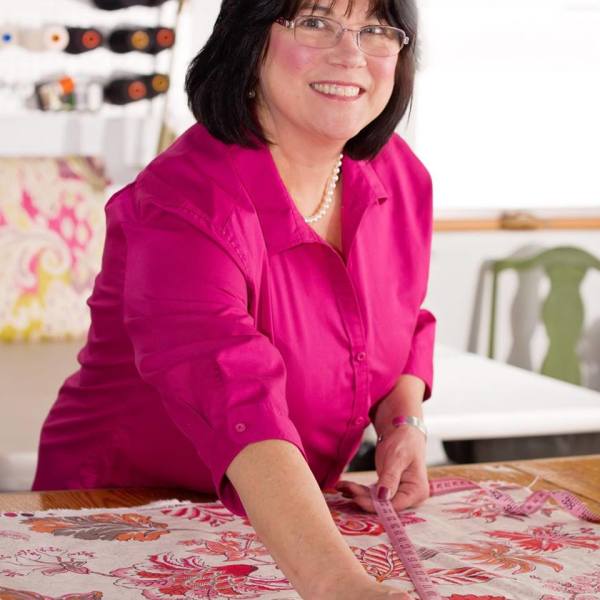 LISTEN TO YOUR FABRIC 
Every fabric is not made equally and if you have ever upholstered you definitely know this to be true.   It is not only how the fabric looks in a room or with your other furniture, it's how the fabric behaves and what it is trying to tell you.  You can't choose a fabric by its color alone, just like you can't judge a book by its cover.  All fabrics will not work on every project.  Experience will tell you this.
If you know me or have seen any of my upholstery tutorials you know that my fabrics talk to me and I do listen to them.  That is right,  we are not fully in charge of how a project turns out, the fabric we choose has a lot to say about the end result.  By now you probably are thinking, "this chick is a bit of a nut", right?  Well hold on, it will make sense shortly.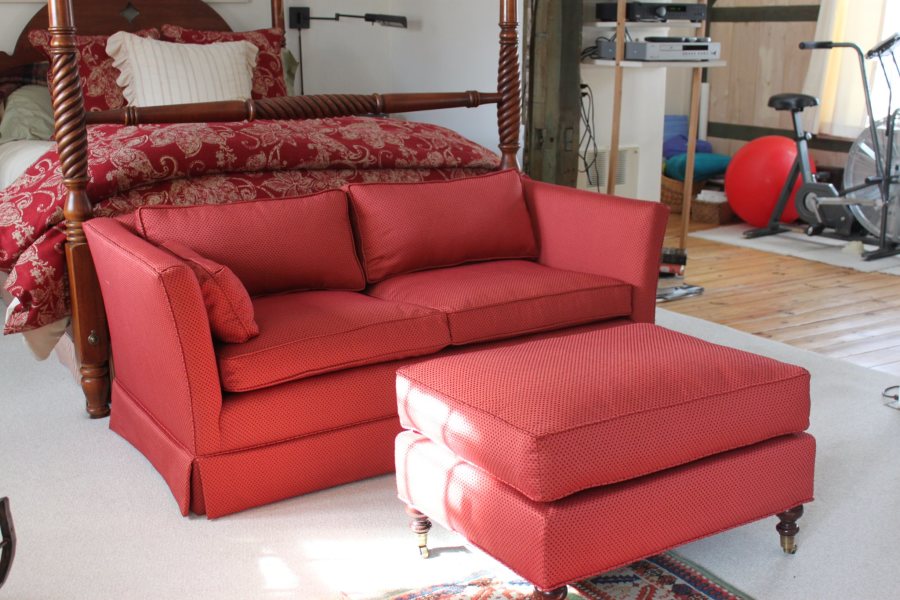 Let's say you are upholstering a very tailored piece of furniture with straight lines and no curves. Easy peasy because just about any fabric will work.  You could use a velvet, faux suede, tapestry, polyester fabric, plaid, floral, or stripe and your project would come out beautiful. No wrinkles or puckers anywhere and you can match the pattern up perfectly, right? Straight lines and no curves are the easiest pieces to upholster.  ​
FABRIC CHOICE IS KEY
Now let's talk about curves and compound curves. Yikes! These pieces can be very intimidating but learning what fabrics will work well and what fabrics to steer your client clear of can make the job much easier as well as making both you and your client happy.  It is not only about durability but your ability to upholster the piece of furniture with the chosen fabric.  You can and must advise your client if you do not think the fabric choice will work.  Fabrics that have no give are not a good choice when working with some curved pieces.  Some examples of this are a faux suede, faux silk, or a nylon velvet.  The tendency of these fabrics is to not stretch as is necessary to manipulate a fabric around the frame of a curvy piece of furniture.  Choosing something like this will make your job much harder and hurt your wallet as the job will surely take more time.  If you are to upholster a piece such as this remember you are the expert and advising your client on the proper fabric choices is ok and they will even respect your expertise for steering them in the right direction.  The alternative would be upholstering the piece with the wrong fabric properties and not having the best results which usually frustrates you and your client will surely be a little disappointed.​
YOU'RE THE EXPERT! 
So when you are working on an upholstered piece listen to what the fabrics are saying and learn from them. If they don't want to do what you need them to do they are probably the wrong candidate for that piece.  Also, listen to your fabrics when they are telling you where to fold and how to pull them.  Watching the fabrics and being aware that they are telling you what they need from you is a win-win.  The next time your client picks out a faux suede or a non-forgiving fabric to be upholstered on a fan back chair, trust your expertise and let the client know that their choice won't work. Show them more options that you know to have the right fabric properties.  You, after all, are the expert and your client is putting faith and trust in your knowledge.​
I hope you have enjoyed this blog. At Kim's Upholstery, we help our students to learn the skill not only of upholstery but of letting the fabric tell them what it wants to do so they can help their clients choose the right fabric for their project.​