Imposter Syndrome
by Greenhouse Fabrics on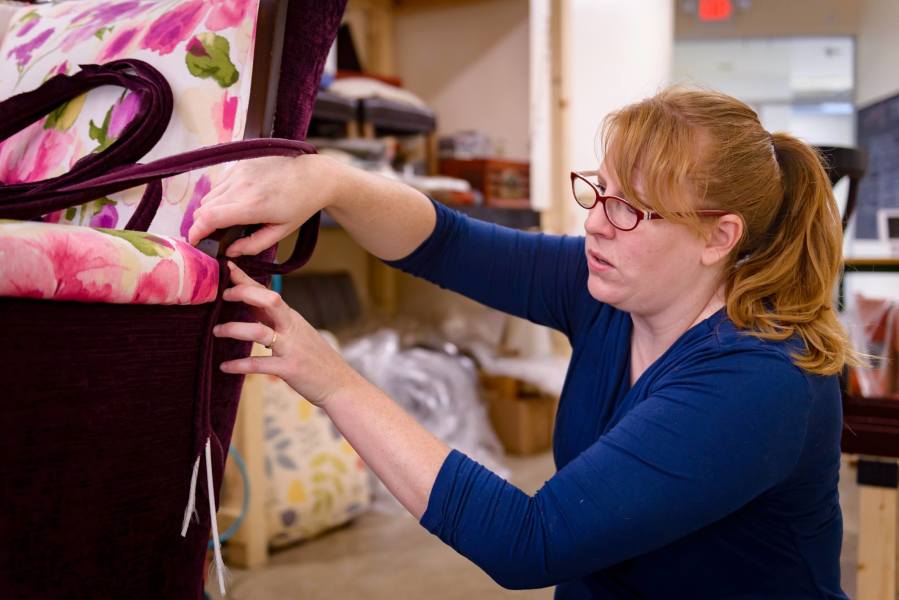 written by Lindsay Orwig
Lindsay Orwig is the sometimes serious, sometimes silly, always relatable face behind A Chick and A Chair Upholstery. She loves meeting new clients, learning the stories behind the chairs, and bringing new life to those pieces for future generations. She has a passion for sharing these stories with others so they can see that chairs are more than just pieces of furniture taking up space. A Chick and A Chair began in 2016, and has found a home in Lindsay's backyard shop, "The Henhouse".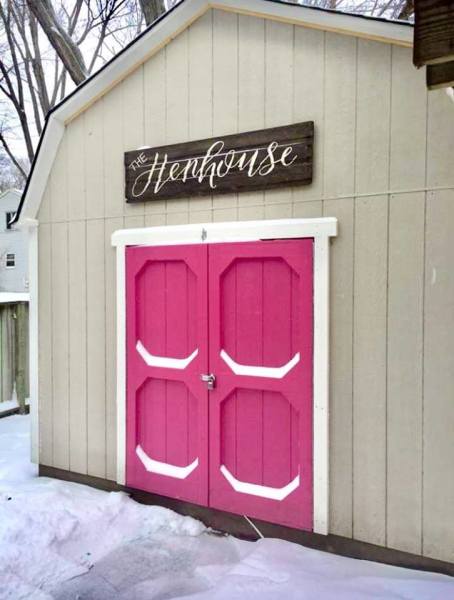 My First Real Client 
I discovered reupholstery as a hobby six years ago when I moved to Minnesota and found many beautiful chairs with good "bones" and lots of potential. I had no idea how to reupholster, but I've always been handy and creative, so I dove in head first, fearless: watching videos, pouring over books, figuring out things as I went along. As I learned, I chronicled my experiences and shared my new creations with friends on Facebook. It wasn't long before a friend approached me to do a job, and became my first real client. A career was born.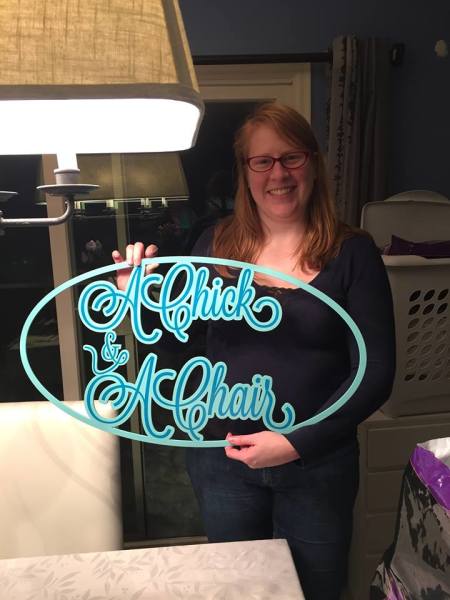 Imposter Syndrome
At the beginning, everything was exciting: I hired someone to create a logo, I created a business card, then a website, then a Facebook page... And all of a sudden, people I didn't know were approaching me to do jobs for them, and I GOT SCARED.
Who am I? What do I have to offer anybody? I felt like a fraud. An impostor.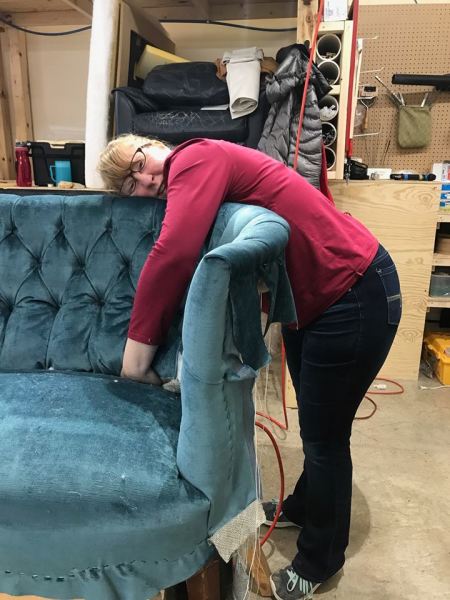 When Greenhouse approached me to write this blog, I wondered what I could possibly offer to the readers. I realized that there were probably other brand-new, self-taught upholsterers just starting their businesses that might feel the same way. What's more, this feeling even has a name: Imposter Syndrome.
There are many of us with limited professional experience, basically making it up as we go. We've mostly been taught by whatever resources are easiest to come by: some good, some not-so-good. And our furniture has taught us even more. We may be good at what we do, really GOOD, and yet, we doubt ourselves.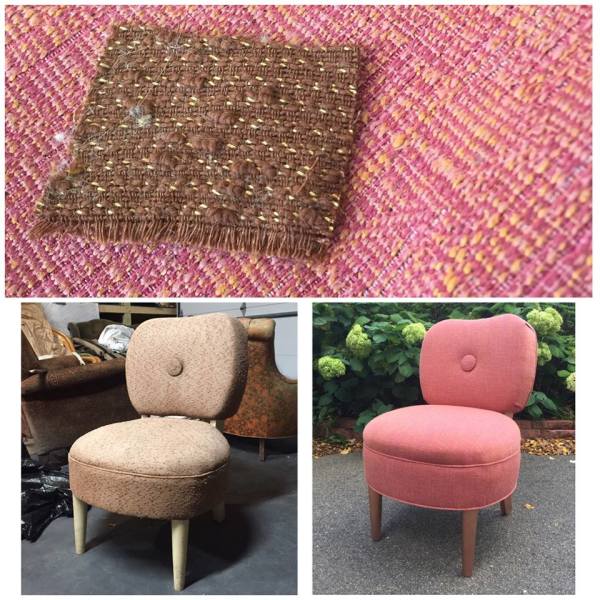 Feeling Official 
The general attitude in the U.S. is that everyone should go to college and get a degree to have a career, and we feel that our self-taught selves are not enough, that a piece of paper is what makes us "official". Though we may know deep down that this isn't true, we still feel this way.
So how do we stop feeling like impostors?
In setting up business, there were a couple of things I did that made me feel official, like getting business cards and having a business phone number. Setting up a business name with my state and opening a business banking account also helped. Being able to have a client write a check out to my business instead of to me personally showed them that I've gone through the proper channels to do business.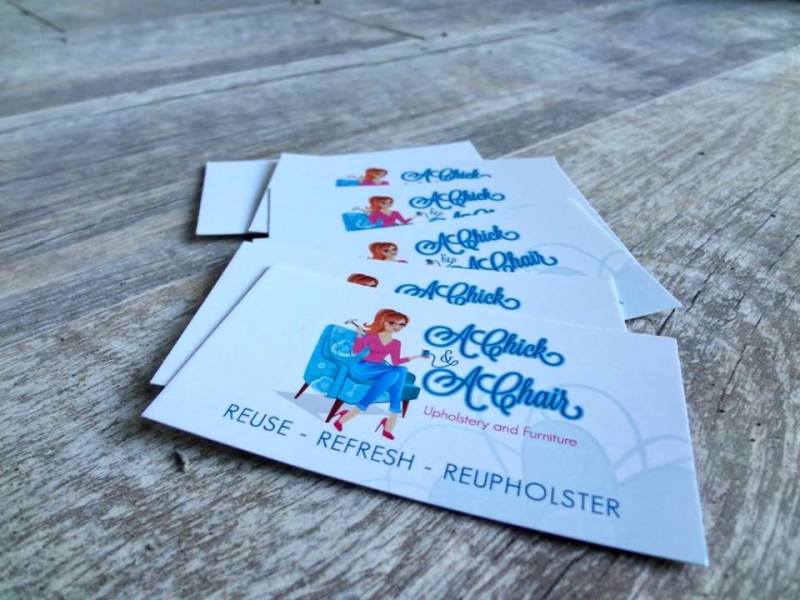 One of the best things I did was to open an account with Greenhouse and have sample books on hand. I can't describe the feeling of pride I felt the first time a client asked me if I carried fabric, and I could answer with a resounding, "YES!" Hearing their pleased response told me I was on the right track. Aligning myself with a reputable company like Greenhouse Fabrics, who can assist me and gives me a professional appearance. Their books on my shelves showed clients that I'm serious about my work. I still felt like I was faking it, but with their knowledge to back me, my confidence began to grow.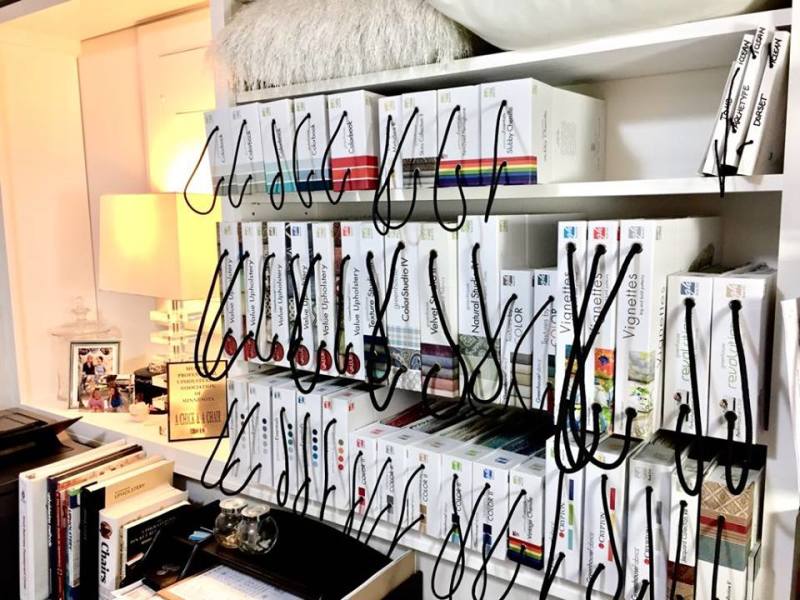 The Upholstery Community 
Early on, I was fortunate to find a local upholsterer, Cynthia Bleskachek, who was just starting a new program to mentor others like me. I recognized that I needed to be able to ask questions about all the processes. I signed up immediately! Being able to fine-tune my skills with someone who had more experience was invaluable. She taught me how to double-check my work, and offered honest feedback so that I could improve. I still didn't know everything, but with Cynthia by my side, my confidence continued to grow.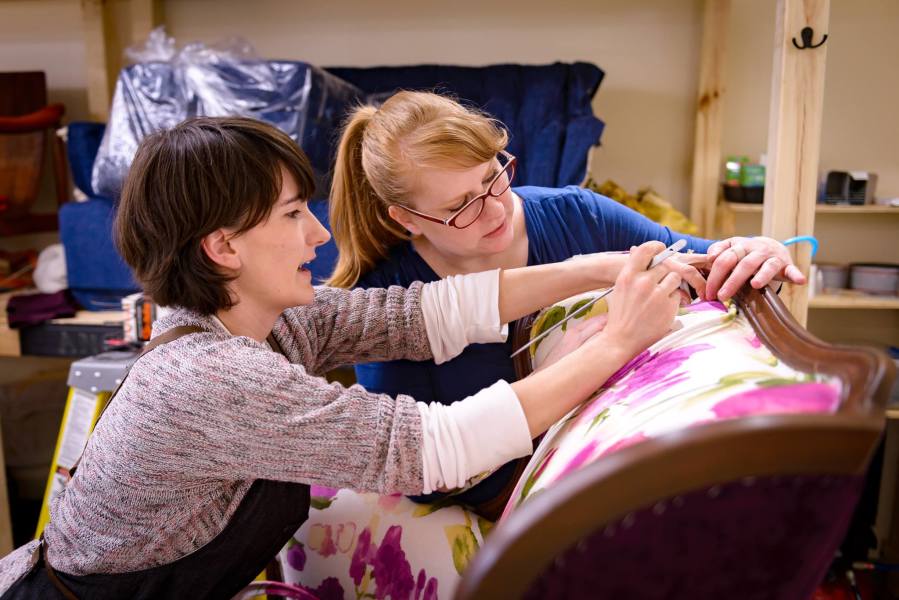 I found a community of other upholsterers on Facebook that I could reach out to. I could ask questions and get responses from people with years of experience in the industry. My business became less scary when I encountered something I'd never done before, because I knew I had the voices of experience to lean on. I quickly learned that there were a variety of ways to do any given job – I would get several recommendations from several upholsterers – and I realized that most times, there isn't just one way to do a given task, that there were multiple. This made me less stressed about doing it the single right way. They taught me to charge appropriately for my work – like a professional, and not a hobbyist. They became my cheerleaders. What's more, I began to realize that because I was mostly self-taught, I had a unique perspective that added value to the group. I certainly didn't know every technique or trick in the book, but with years of experience coming alongside me, my confidence grew.
Eventually, I realized that "fake it 'til you make it" wasn't just a catchy phrase, but the very thing I had been living! I learned with each client piece, every interaction online, each order I placed, every quote I gave. At times, I've felt like an impostor – but every experience with my new community built upon one another, creating a better-educated, more professional me! It was the community experience itself that helped me to not feel like an impostor.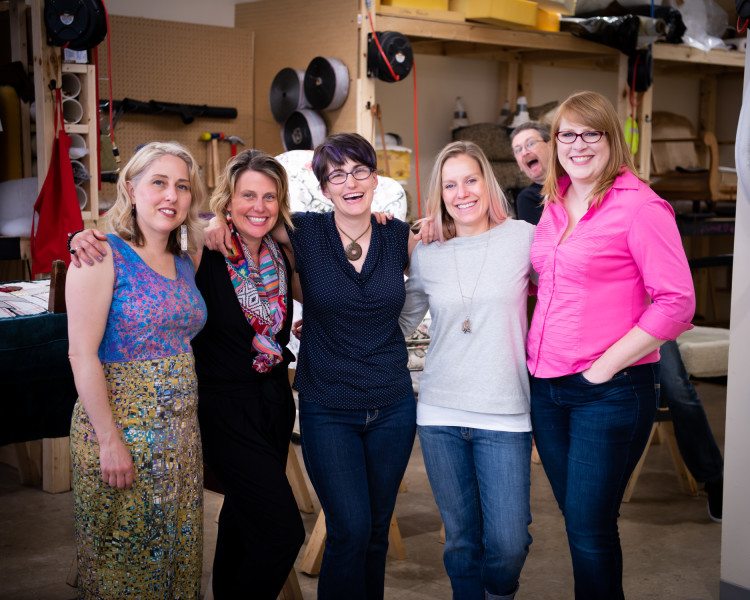 One day, I hope to feel that I'm not faking it anymore, but that I've made it!