How to Store Your Anna Elisabeth & Greenhouse Fabrics Memos
by Greenhouse Fabrics on
written by Kaitlyn Green
Hello, memo! We have been excited to release some fabulous memo collections, from the Performance Memo collection to Memos by Color. There are so many perks to having these memo samples readily on hand: The memos are a nice size for showing off a pattern, they are design board-ready, and they provide a simplified way for clients to take home a fabric and live with it in their space for a while.
What are the best ways to store and display your gorgeous sets of Anna Elisabeth and Greenhouse Fabrics memos? Here are just a few ways to keep them organized and ready to show off.
A Clip or Ring Set
If you'd like to hang your new memo collections or keep them together for storage in a bin, a cute clip or ring provides. Once your client has looked through them, it's easy to remove their fabric of choice and put it in their hands to take home. For those who have always used sample books, this is a great way to keep your fabrics bound together.
Baskets and Bins
Incorporate your memos into your shop or store décor! A stylish basket or bin provides a way to both keep your memos organized and show them off. Arrange your memos by color for a striking visual effect and easy-to-navigate system for your clients. Who wouldn't want to dive into a basket bursting with fun colors and prints?
Hanging
Our memo mailings provide samples large enough to hang. Decorate your showroom or shop with gorgeous hanging prints and patterns your clients can easily browse.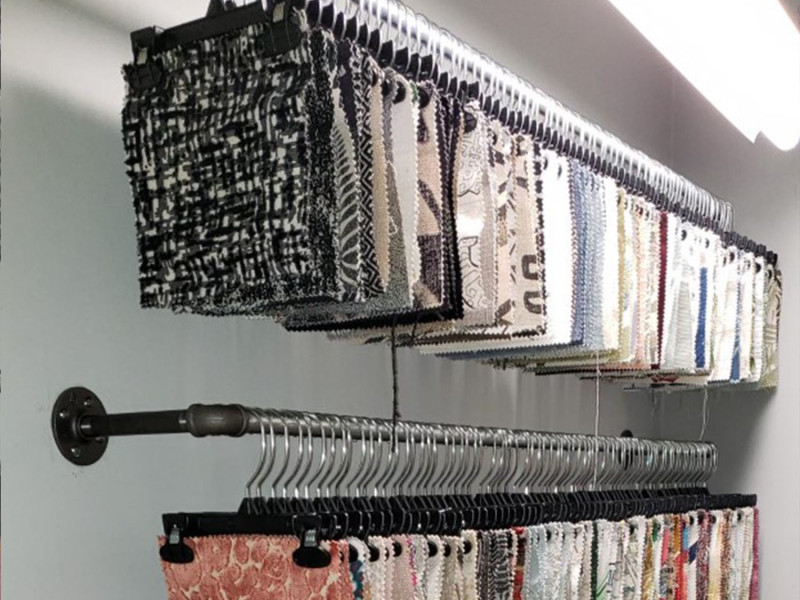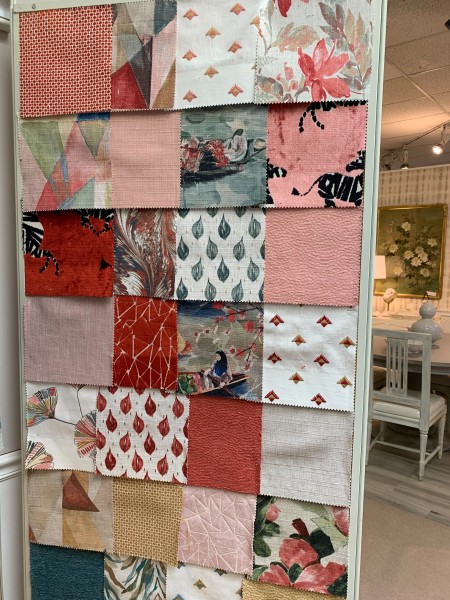 Tote Bag
Memos on the go? A roomy tote bag makes things easy. Pack your Anna Elisabeth bag with your favorite memos so you're appointment-ready with some wow-worthy fabrics.
Bin Style Bag
This branded pop-up bin is perfect for displaying and organizing your Anna Elisabeth books and memo collections. Modern and portable, this gift makes showroom storage simple and stylish.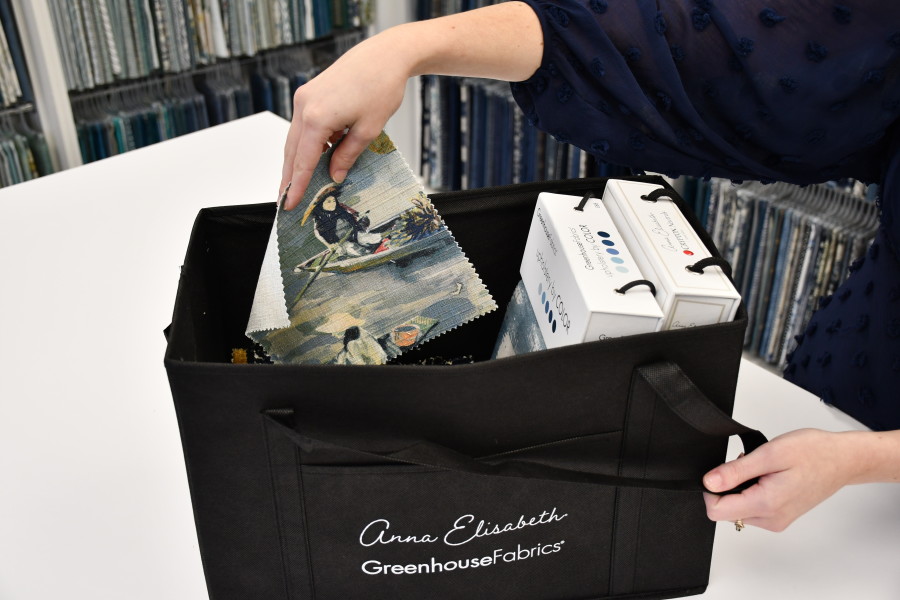 No matter your fabric needs or favorite mode of sampling, we've got you covered. Explore our curated memo mailings here and subscribe to our blog for more daily inspiration.