Cloudinary Image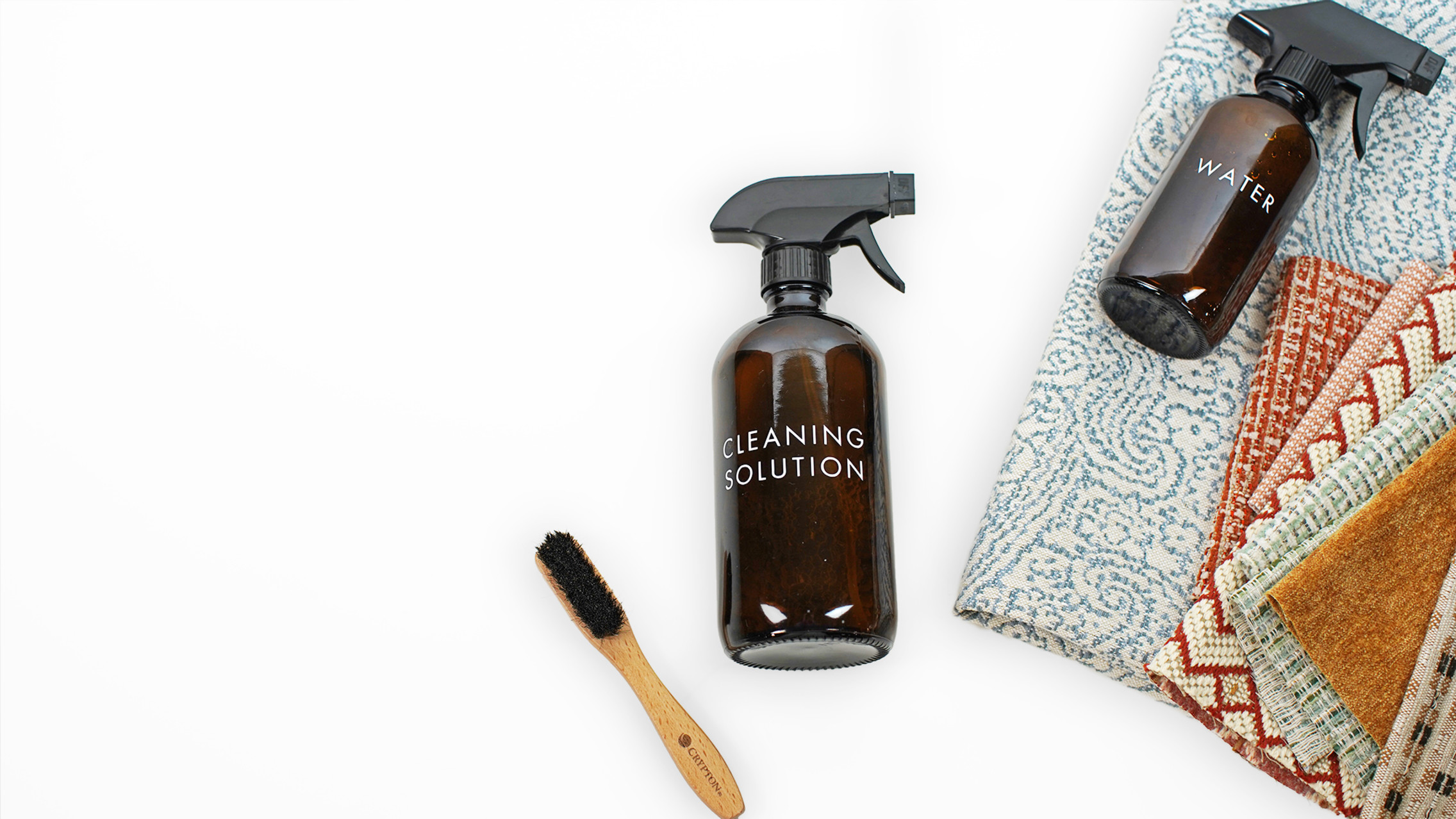 Let life happen with Crypton Home Fabrics ! Anna Elisabeth & Greenhouse Fabrics offer over 700 Crypton Home options, some of which are exclusives! These exclusive patterns and colorways can be found in our latest Anna Elisabeth Crypton Home Collection , featuring an array of beautiful nature-inspired colors and textures ideal for various upholstery and design projects. In addition to being luxurious and durable, Crypton Home fabrics are liquid, stain, and odor resistant. No need to fret about oil- and water-based stains - Crypton technology makes cleaning simple!
Cloudinary Image
LIGHT TO MEDIUM STAINS
Most liquids roll off or can be quickly blotted off the surface with a dry towel or sponge – just like magic! This stain removal method is used for most light to medium stains, such as coffee, red wine, crayon, and ketchup. Brush lightly to ensure no broken or matted fibers occur during this process. Add 1 teaspoon of enzyme-based detergent (i.e., Tide or clear Dawn) and 16 oz. of warm water to a spray bottle- make sure to mix well. First, blot liquids on the surface with a clean, soft towel. For thicker substances, use a spoon to remove any excess. After blotting, apply your cleaning solution to the stain. Use a soft brush to gently rub the solution into the stain (a household toothbrush or soft-bristled shoe-shining brush will work just fine). Work from the outside of the stain inward, so the stain does not spread further. Rinse your brush with water frequently. Blot the excess moisture and repeat as needed with the solution spray. Be sure to rinse with clean water to remove all of the soap residue- remember, soap attracts dirt. Wipe clean and let the fabric air dry. After you complete these steps, your fabric will be back to its original, glorious state and will perform as usual!
Cloudinary Image
HOT WATER EXTRACTION
Hot water extraction is another process performed for tougher, deeper stains. This is the process of injecting hot water and cleaning solution into the pile of the fabric and dislodging any debris while also extracting dirt and stains from the upholstery using powerful wet vacuums. This is a common technique used by professional carpet and upholstery cleaning companies. Before the hot water extraction, follow the instructions for cleaning a simple stain first.
Cloudinary Image
MORE THAN PERFORMANCE
In addition to Crypton Home's brilliant performance qualities, they are also Greenguard Gold Certified, suitable for contract and hospitality jobs, and many patterns are woven right here in North Carolina! We look forward to seeing the beautiful projects you create!