High Point Market Trends, Spring 2019
by Greenhouse Fabrics on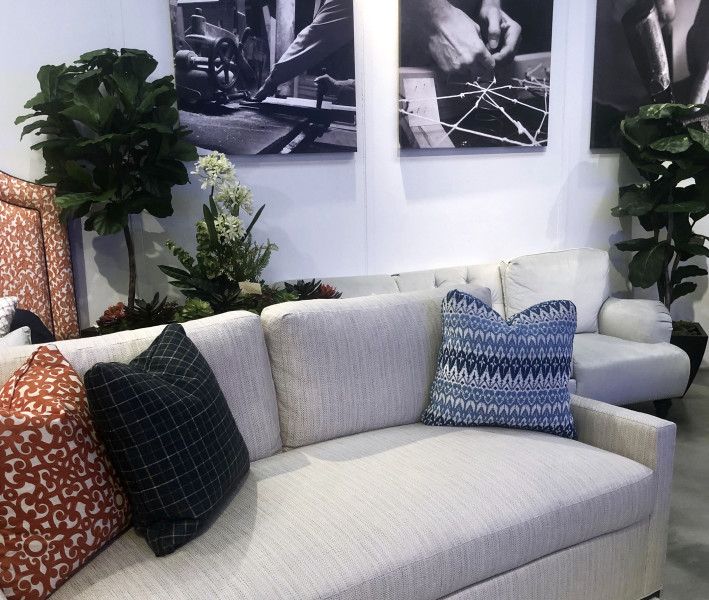 written by Victoria Brooks
After exploring 10 million square feet of the largest home furnishings trade show in the world and attending 2 style spotter tours, I am happy to bring you the trends of High Point Market, Spring 2019. I hope you feel just as inspired as I am after reading this blog!  
Global-Inspired Design
Infuse your décor with pieces from around the world. According to Style Spotter, Laura Thurman, "The more we are looking to other cultures, the more we are being inspired". A great way to bring worldly elements into your space is by using ikats, heavy, chunky knit textures, and animal prints together.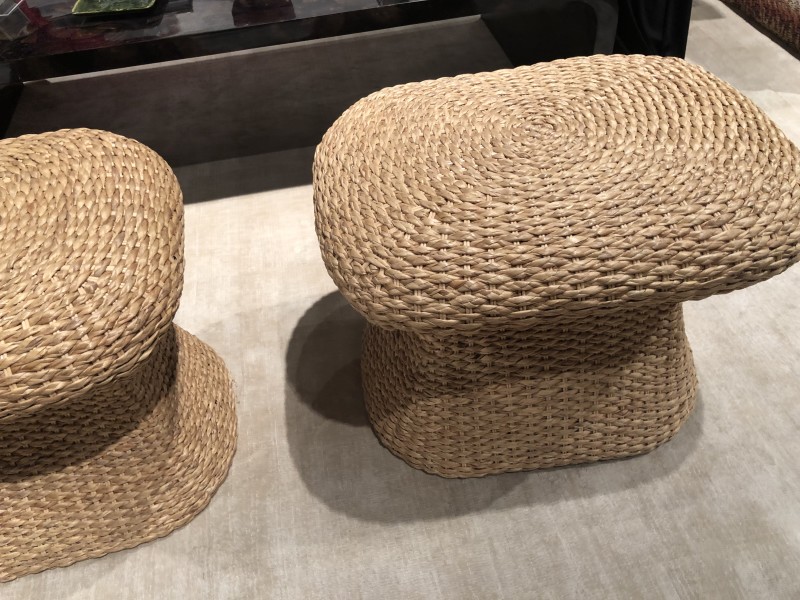 Green, Green, and More Green
All shades of green are hot right now and made an appearance in almost every showroom at Market. The fresh vibrancy of green creates feelings of happiness and harmony that you can't resist. In today's day and age, people are yearning for a way to connect with nature to ground. Bring the outdoors in and connect to nature through color.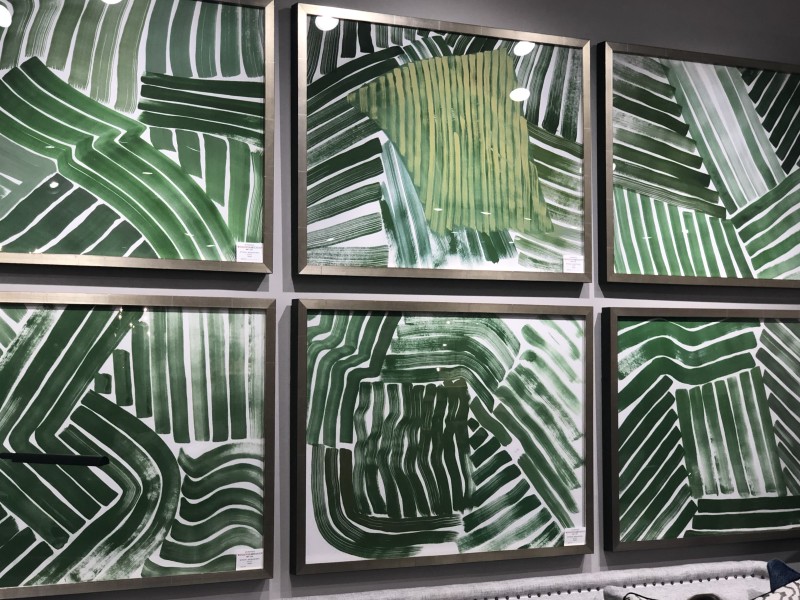 Monochromatic Colors
It is one of the easiest palettes to find, but one of the hardest to do correctly. Mix textures and different hues of the same color to create dimension, depth, and interest. Monochromatic color schemes streamline the design of your space and create unity and harmony.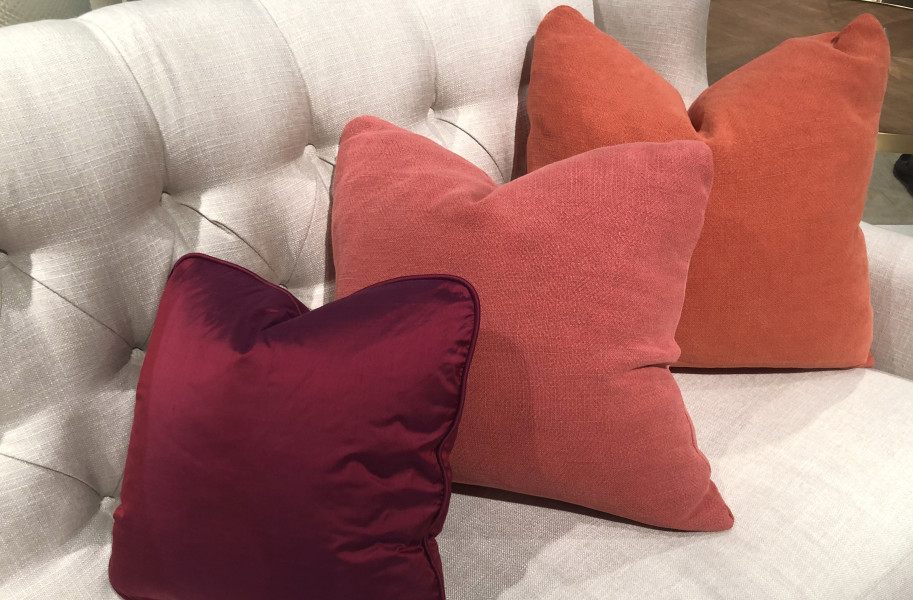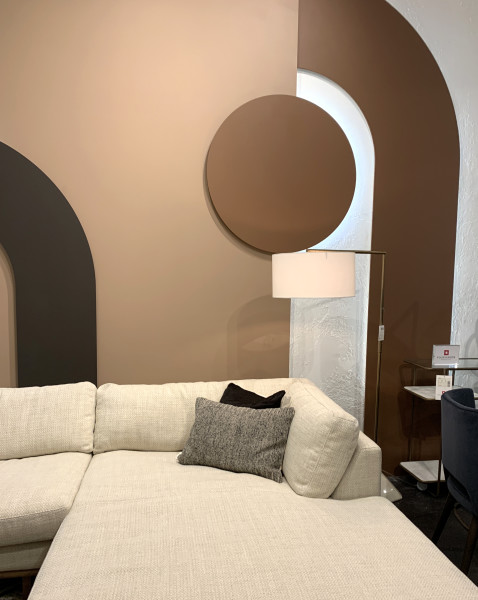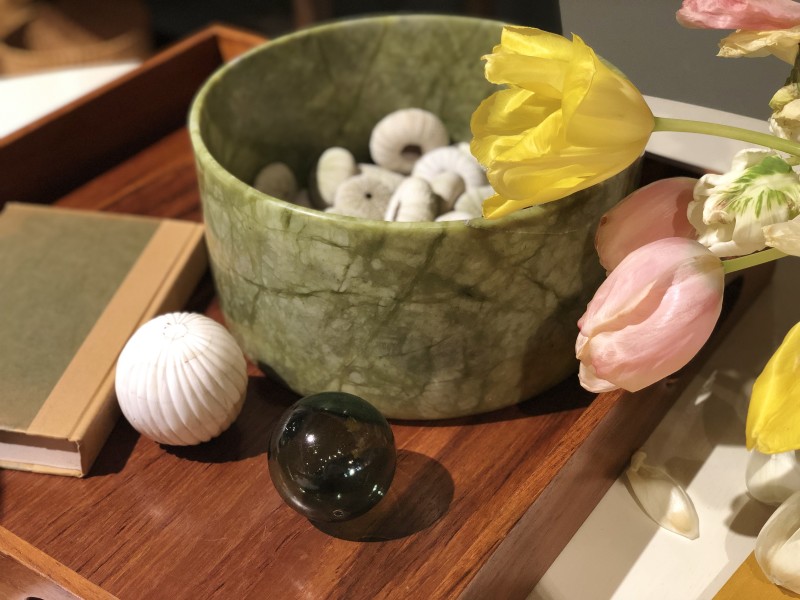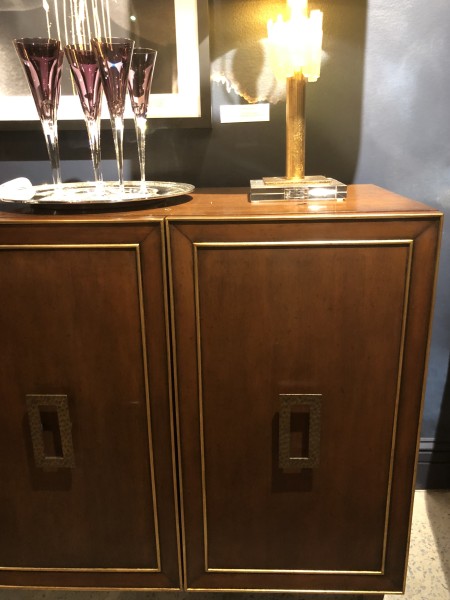 Craftsmanship is Luxury
According to High Point Market Style Spotter, Eric Haydel, people want less machine made furniture. The craftsmanship it takes to create a hand-made piece is becoming more and more appreciated in this industry. People crave the love and soul put into a piece.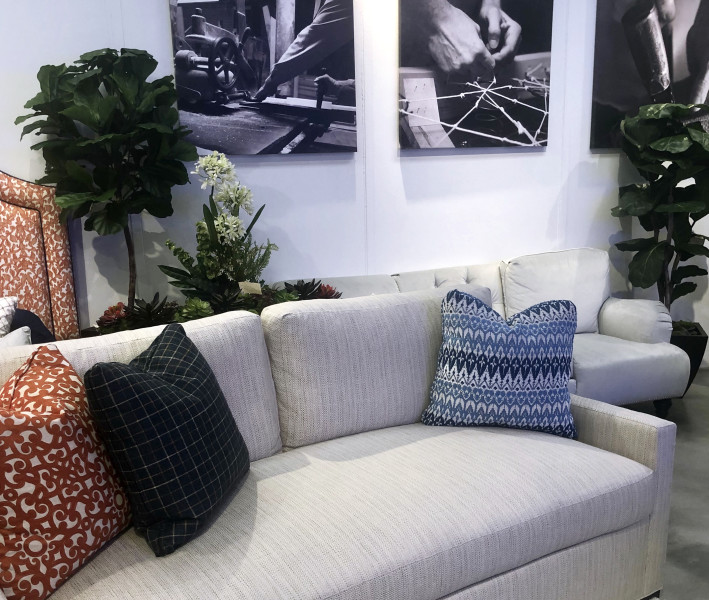 Performance Story
Tired of getting texts from clients at 2am about how to remove stains on fabric? The performance story is always in. Crypton® Home and Revolution® were heard in showrooms along market. Fortunately, Greenhouse Fabrics is a one-stop-shop for performance fabrics. Performance is everything. It's what designers want, it's what consumers want.