Greenhouse Fabrics + You: 5 Ways to Increase Brand Awareness
by Greenhouse Fabrics on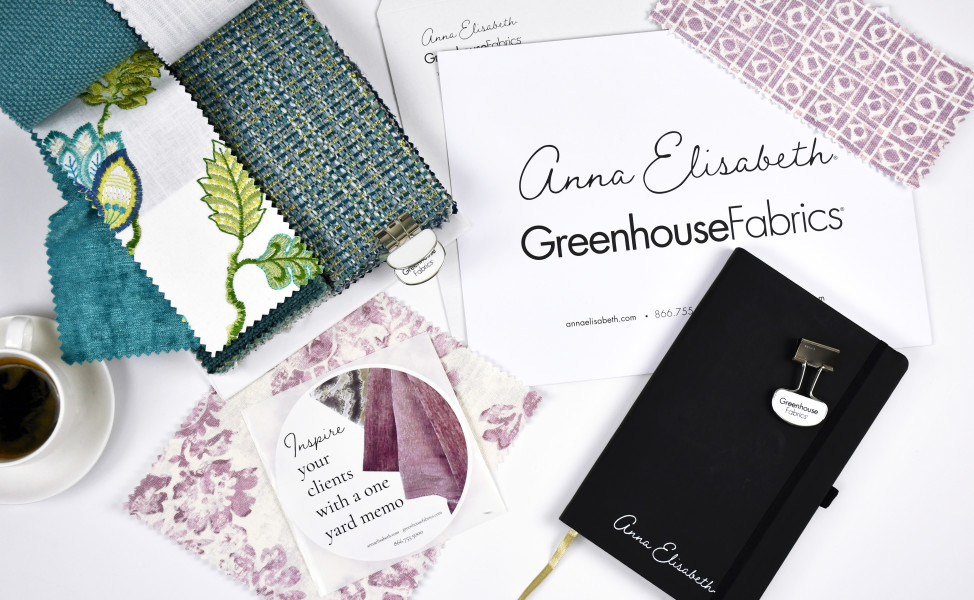 written by Victoria Brooks
Watching our clients succeed is the biggest reward of all. That's why we do everything we can to lift them up. This includes supporting our customers at every available opportunity.
When you share your success with Greenhouse Fabrics, we love to pass it on. Read on to discover how Greenhouse Fabrics can help you increase brand awareness for your business.
1. Submit Photos of Your Projects
Do you want your projects featured on our website or social media? Submit photos of your projects to [email protected] or post them on social media, tag us, and hashtag #greenhousefabrics or #annaelisabethfabrics.
Here are a few pointers to get them featured:
Stay away from filters, as they can distort the fabric's appearance
Make sure the background is visually pleasing and free from distractions
Include the pattern number
Avoid placing graphics on your photos
Provide several different angles of your projects
2. Use Project Boards & Pinterest
Bring a client's project to life with project boards! You can email project boards directly to your clients to share your vision and make a sale. When you request research, our fabric specialists can send project boards directly to you. Text, call, or email us your fabric needs and ideas and we will provide you with a project board of our recommendations.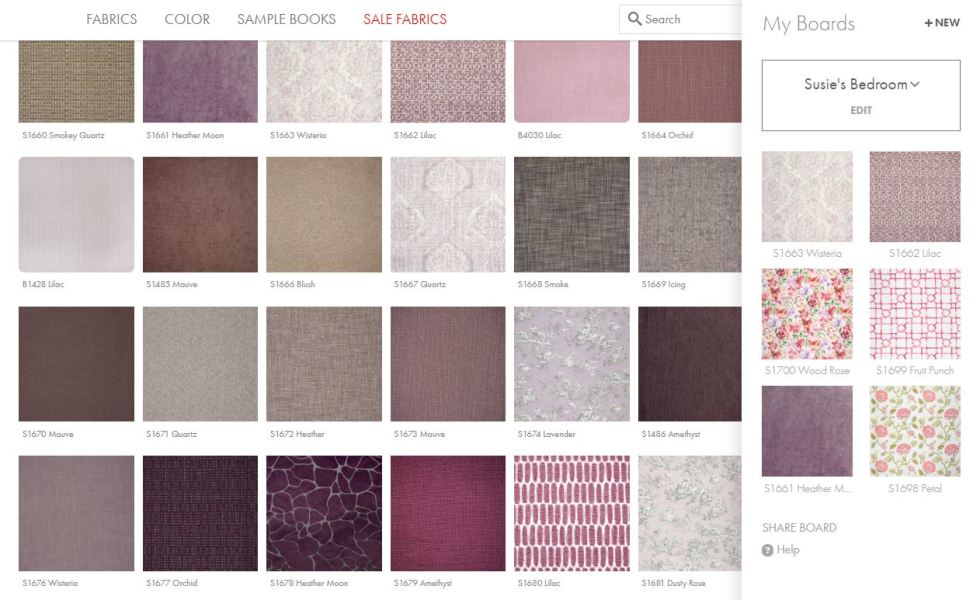 Need to include more than just fabric while creating a mood board? We always pin our latest fabrics to Pinterest. Use Pinterest boards to incorporate your favorite fabrics into your whole design. 
3. Share Our Photos & Fabrics
As an Anna Elisabeth and Greenhouse Fabrics dealer, you can share our photos on your own social media channels. Simply screenshot a photo on Instagram or save it to your computer from Facebook and you are free to share – just remember to tag us.  
You can also share fabrics from our website! You can directly print, email, or save our fabric images. You can also share them directly to Pinterest, Facebook, or LinkedIn rather than manually uploading them. It is a great time saving tool.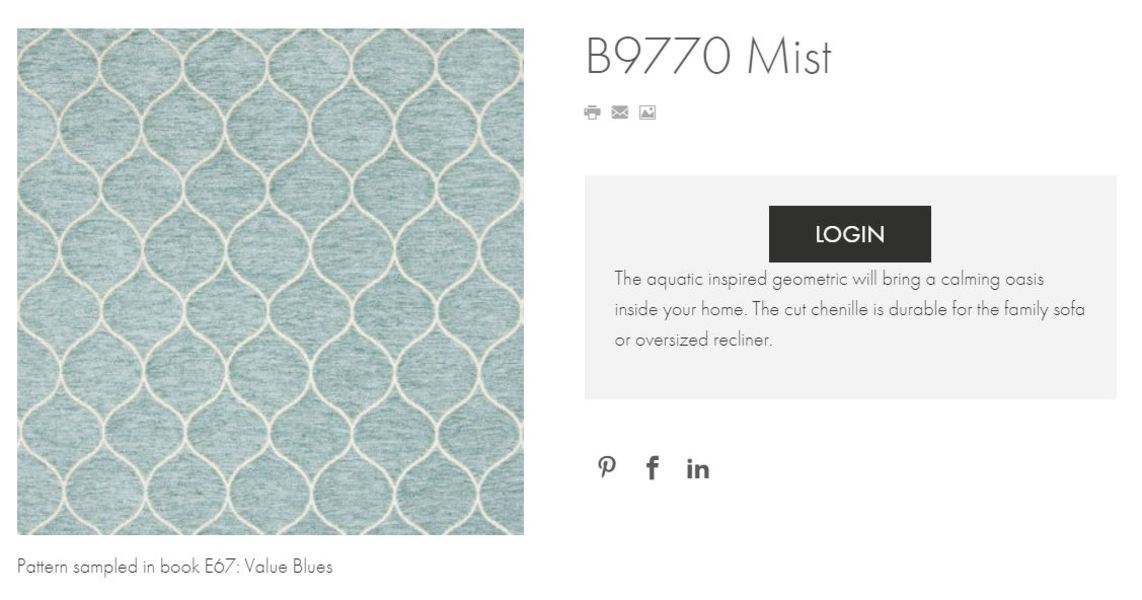 5. Utilize our One Yard Memo Program
Give your clients a better idea of what a pattern will look like when applied by utilizing our One Yard Memo program. Drape a large scale pattern over a chair so they can envision their project coming to life.