Getting to Know Upholstery Leather
by Greenhouse Fabrics on
written by Taylor Souder, B.S. in Textile Technology
Just like fabric, leather comes in many texture and color variations. Greenhouse Fabrics is a proud supplier of high-quality leathers suitable for use in high-traffic areas and the automotive industry. All Greenhouse Fabrics leather orders are placed by the square foot in whole-hide form only. A fabric specialist will verify the average hide size and do their best to accommodate your min/max square footage needed (Hint: 1 yd. = 18 sq. ft.). All current leather SKUs are stocked at our vendors' warehouses for a 7-10 day lead time to us.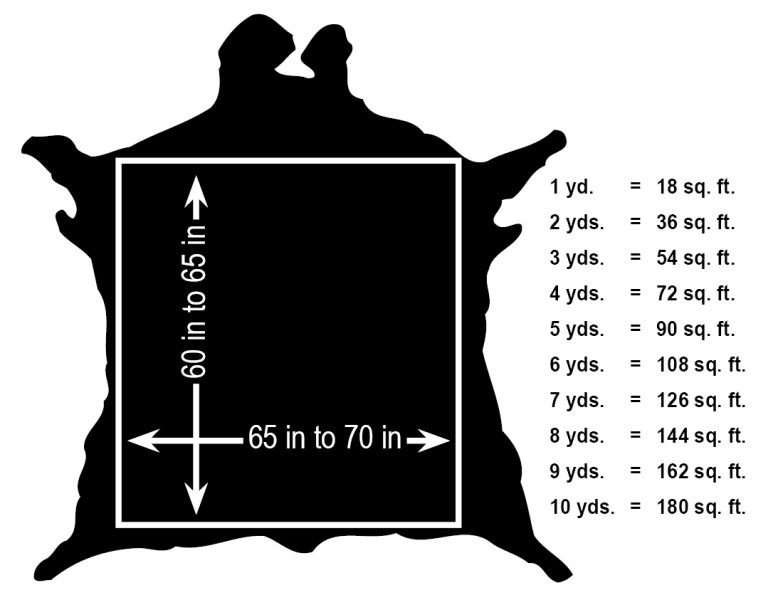 Country of Origin
Italian Hides

Very clean with little defects
Average hide size: 50 sq. ft.

Argentinian and Brazilian Hides

Produced from Brahma bulls (will have a hole in the neck area from hump)
Insect bites, brands, and healed scars may be apparent
Average hide size: 55-70 sq. ft.

US Hides

Clean hides with little natural characteristics
Insect bites, healed scare, and scratches may be apparent
Average hide size: 48 sq. ft.
Leather Finishes
Pull Up Aniline

Has an additional oil or wax applied giving it a distressed look
When pulled tight or scratched, the color will change. Rub the oils from your hand on the spot to blend the wax/oil to the lighter areas.

Aniline

Most natural-looking leather
A transparent dye penetrates the hide allowing the natural grain to show
Includes pores, scars, and fat wrinkles

Distressed

Hide is treated to age the appearance, giving it a rugged, older look

Semi-Aniline

Same as aniline but more durable
A thin protective top coat is applied to protect from wear and staining

Protected Leather

Fully sealed after the dying process with a clear top coat offering protection against scratches and normal wear

Greenhouse Fabrics offers Purely Protected Performance leather

Resists moisture and stains, high-traffic and user friendly, high color fastness

Pigmented Leather

Finished with a solid pigment or "paint" for consistency of color and texture

Pigments cover imperfections as well as add protection to the leather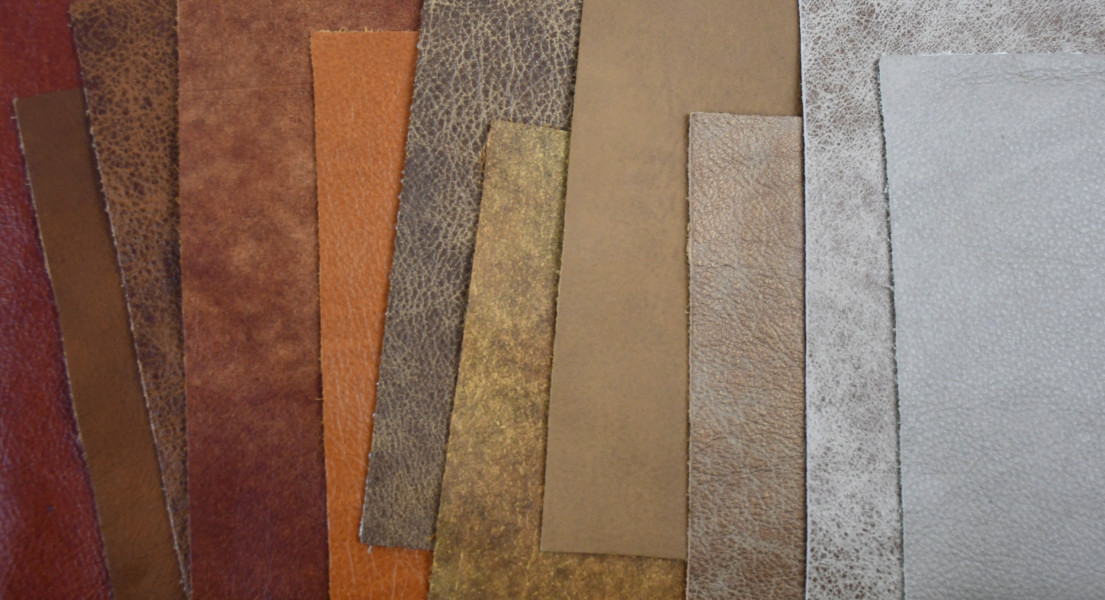 Leather Grains
Full Grain

There has been no plating or correcting of the grain of the hide
This is the natural grain of the animal and will vary on different portions of the hide

Top Grain

The outer layer of the hide, the strongest part for upholstery use

Corrected Grain

The hide has been manually "corrected" or embossed with a pattern to give a consistent appearance from all angles
Greenhouse Fabrics also offers hair-on-hide leathers. These are great for rustic and urban furniture applications (they also make great rugs). Typically, these run anywhere from 30-45 sq. ft.
For more information or to become a dealer, call us at 866.755.5000 or visit our website at greenhousefabrics.com. Subscribe to our blog for more inspiration.