Fall Market Trends 2018
by Greenhouse Fabrics on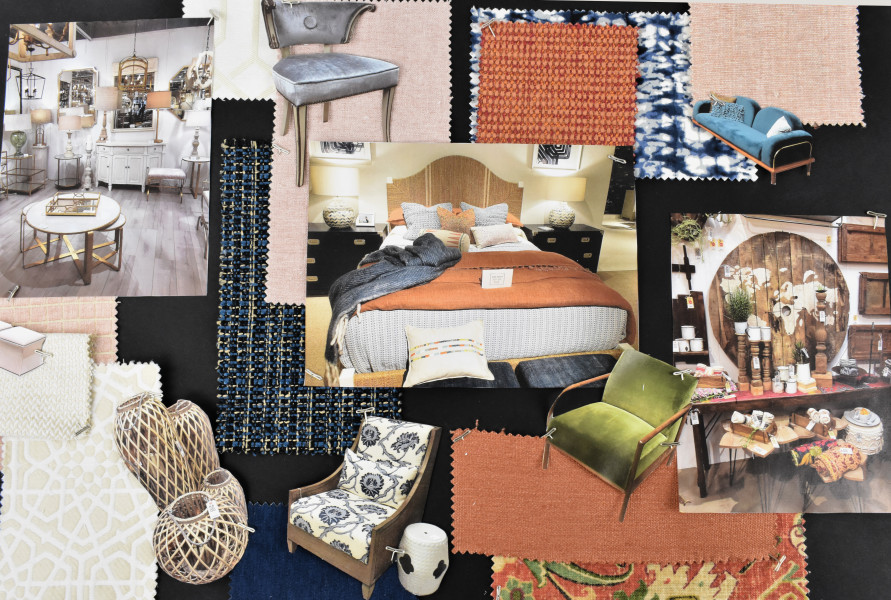 written by Tiffany Tolliver
Gorgeous fabrics, bold colors, and fresh takes on style danced across the showroom spaces in downtown High Point during the fall furniture market winning the admiration and approval of business owners locally and from around the world. 
The Greenhouse Fabrics team had the privilege of working with David at the Barnes Custom Upholstery space as he partnered with designers for upholstery projects and we provided fabric options.  Emily and I enjoyed walking through the various spaces taking in all of the unique designs and style mixing combinations.  Check out some of the fabric, color, and style trends that were prevalent in many showroom spaces.
Fabric Trends
Velvet in all colors and types decorated many showrooms.  Dry velvets, wet velvets, and cut velvets wrapped sofas, chairs, and ottomans with unmatched luxury.  Chunky textures and soft action plains brought comfort home to the beds, pillows, sofas, and chairs they adorned.  Crypton® Home and other performance fabrics dominated each conversation within the furniture and accessory wonderland as the talk of the town.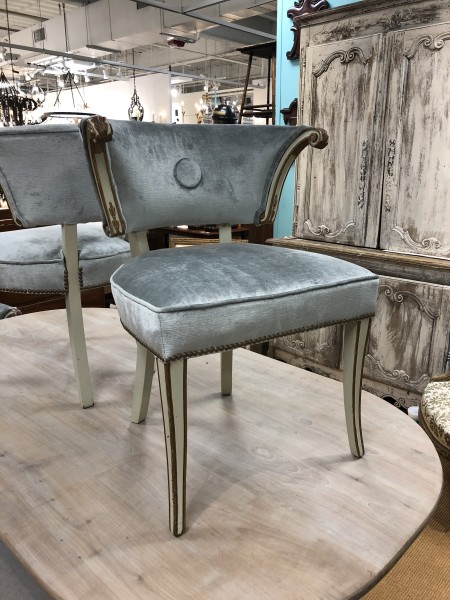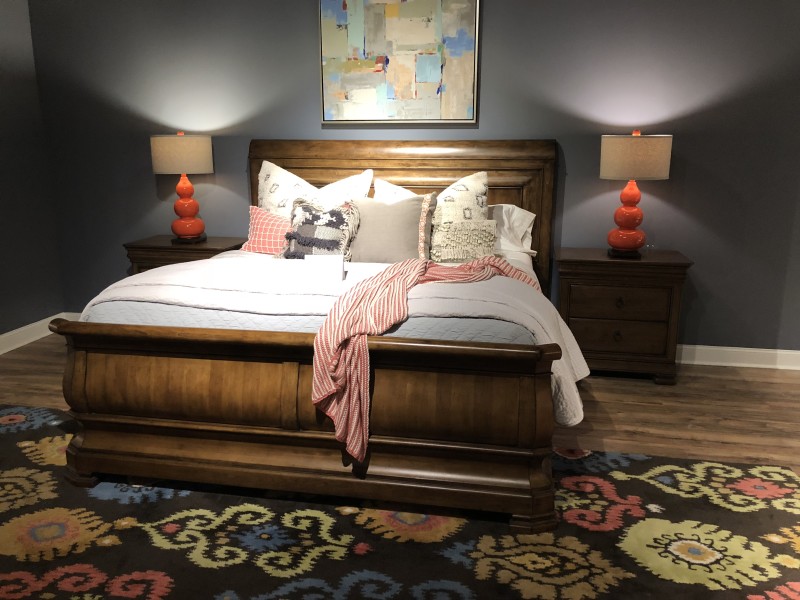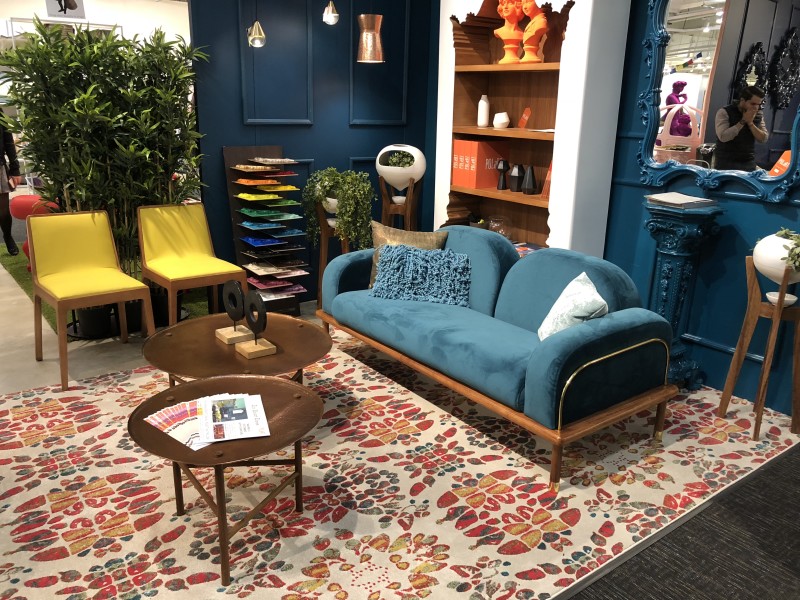 Color Trends
Bold royal and navy blues paired with fresh orange and fiesta pops married sophistication with adventure in many places.  Pops of lavender, purple, and blush punctuated rooms with personality and positivity while grey has continued as an underlying staple.  Many spaces luxuriously presented entire rooms in simple white and gold.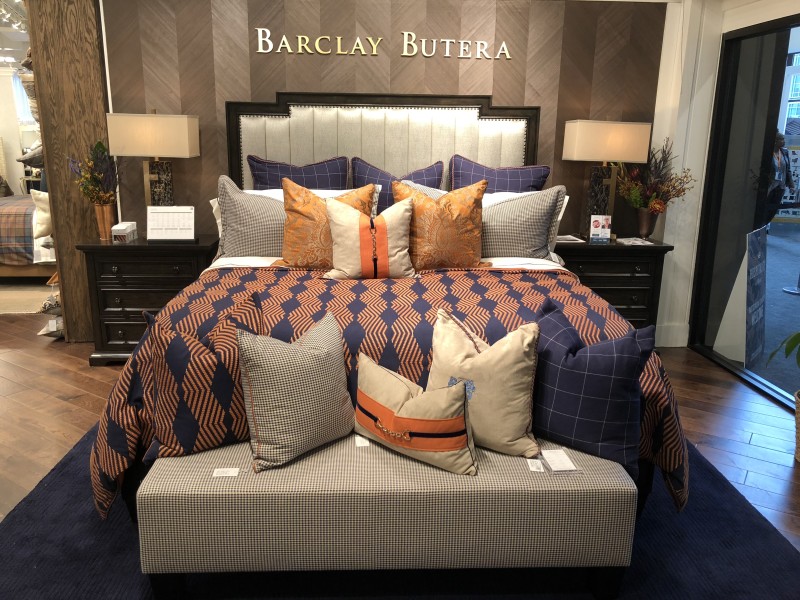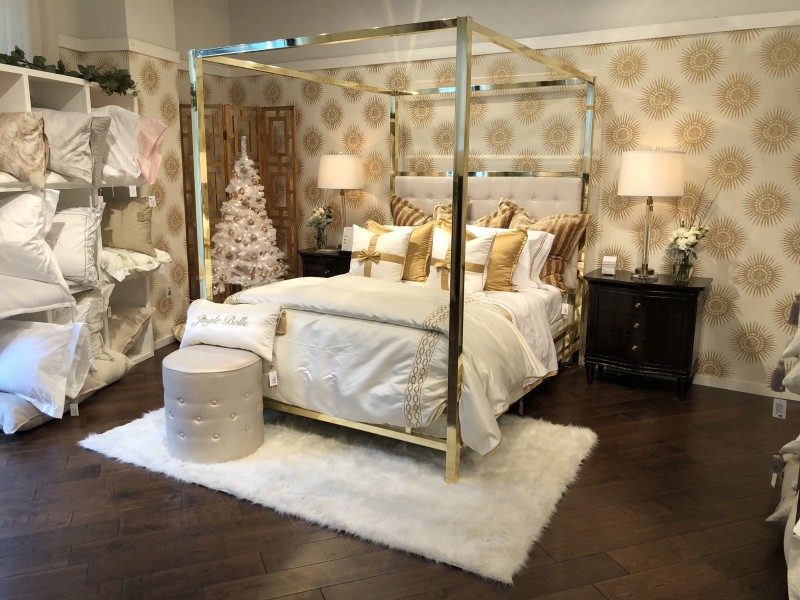 Style Trends
Modern and clean lines in unique interpretations decorated lighting, rugs, fabrics, and new furniture frames while globally inspired designs and pieces incorporated natural elements.  Geometrics were still design staples throughout each building.  Many showrooms merged the various color, fabric, and style trends into new creations through style mixing.