Fabrics Inspired by Cinco de Mayo
by Greenhouse Fabrics on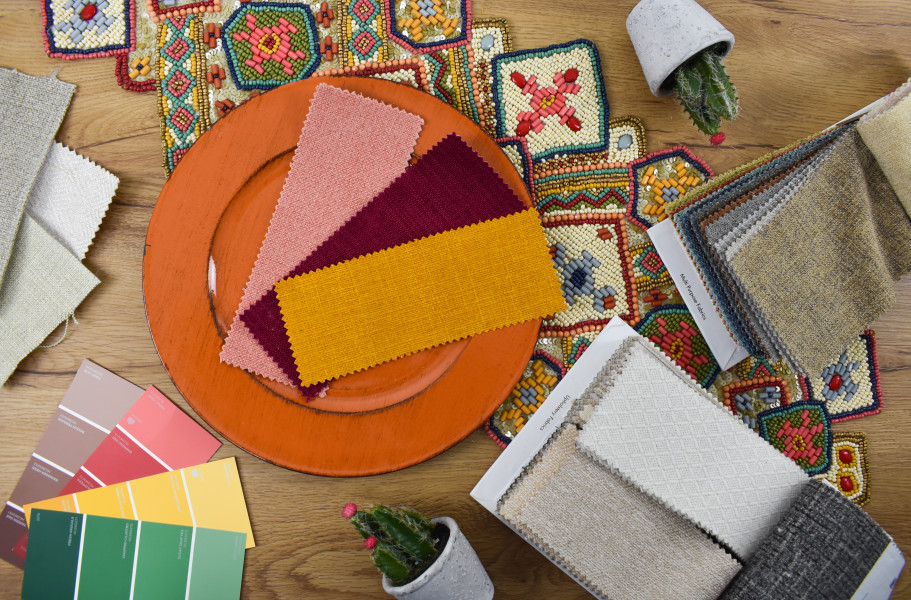 At Greenhouse Fabrics we love vibrant colors, and it's almost time to celebrate one of the most vibrant, colorful holidays of all: Cinco de Mayo!
Often confused with Mexico's Independence Day - which is actually in September - Cinco de Mayo commemorates an unlikely victory for the Mexican army; on May 5, 1862, Mexican troops defeated Napoleon III's army at the Battle of Puebla, triumphing over French forces who hadn't lost a battle in 50 years.
Over the years, Cinco de Mayo has evolved from a celebration of victory to a festive commemoration of Mexican culture. It's a day for parades and parties, music and good food, and honoring Mexico's history and heritage. Cinco de Mayo is widely celebrated in the United States as well, where people spend the day gathering with friends and family, enjoying each other's company and eating traditional Mexican foods.
Here at Greenhouse Fabrics, we can't wait for the celebrations to begin! We've compiled a list of fabrics that remind us of the spirit, beauty, and vibrancy of the holiday and the country itself. Happy Cinco!
Traditional Textures
Many of our fabrics feature elements harkening back to the ancient history of Mexico. Aztec prints and woven textures recall the country's early culture and traditions, but come in modern color schemes that add a touch of contemporary flair.
Papel Picado
Have you ever noticed banners of brightly-colored paper festooned across the ceiling of your favorite Mexican restaurant? They often feature intricately cut geometric patterns, floral designs, and symbols. These are works of Mexican folk art called papel picado, which roughly translates to "cut paper." They are made in every color of the rainbow to decorate for Mexican holidays like Cinco de Mayo. Some of our geometric fabrics are so vibrant they might be mistaken for papel picado - what do you think?
Traditional Dress-Inspired
The traditional uniform for Cinco de Mayo celebrations is festive and colorful, many featuring the colors of the Mexican flag (red, white, and green). Parades and other celebrations have mariachi bands and Mexican folk music, and women wear brightly colored dresses with playful skirts. The dresses themselves look like a spirited celebration, with frills, color, and floral motifs galore. We're inspired just by looking at these dazzling garments!
La Tierra Mexicana
The landscape of Mexico is as varied as it is beautiful, featuring more than nine different ecosystems. From tropical forests and magnificent mountains to arid deserts and bright blue coastlines, Mexico has it all. It's hard to pick just a few fabrics that embody the beauty and diversity of this country's natural world, but here are some of our favorites.
Fiesta-Proof Fabrics
When decorating your living space, you want a fabric that is tough enough to withstand a fiesta, but soft enough for your afternoon siesta. Luckily, our Crypton Home performance fabrics can do both! This collection features a number of vibrant hues that will make your home decor the talking point of any party. And if you spill your salsa verde - no worries! With these fabrics, the mess will come right off.
For more globally-inspired designer fabrics, be sure to check out our new Anna Elisabeth line and the current Paris collection at annaelisabeth.com.