Essentials and Memos by Color -- featuring Crypton Home
by Greenhouse Fabrics on
written by Taylor Souder
With the beginning of a fresh, new year, why not kick-start with the full package? Loaded with essentials, vibrant color, and performance fabrics, there is no doubt this collection has a place for every design style. 
Essentials
With our new essentials package, navigate straight to the perfect fabric and color option without the tedious searching process. Anna Elisabeth Essentials include Linens, Velvets, Performance, and Window Fabrics. Here's a more detailed look:
Linen: The linen essentials book features 3 new patterns with fresh neutrals and soft blues, suitable for both window and upholstery goods.
Velvet: The velvet essentials include a 100% cotton velvet as well as a poly/cotton blend velvet in over 30 varying hues.
Performance: The new performance book features two textured upholstery options in a wide variety of colors. This specific performance finish is subject to soil and stain repellency as well as liquid repellency, ensuring a long-lasting and durable finished product.
Window: The window essentials offer 5 patterns with a multitude of styles and textures, perfect for any drapery project.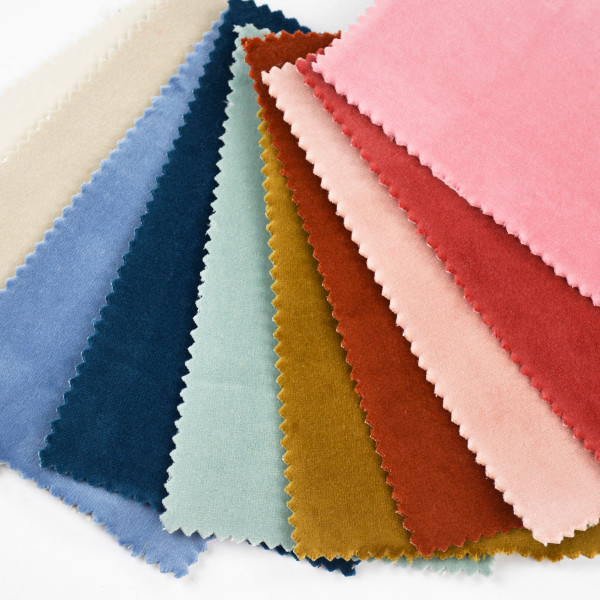 Memos by Color
The Memos by Color collections have quickly become a curated way to showcase bright, bold color with unique style. The three new sets in this mailing (Aegean, Punch, and Persimmon) are no exception. Intricate embroideries and wovens are intermingled with lavish prints to unfold a story like never before.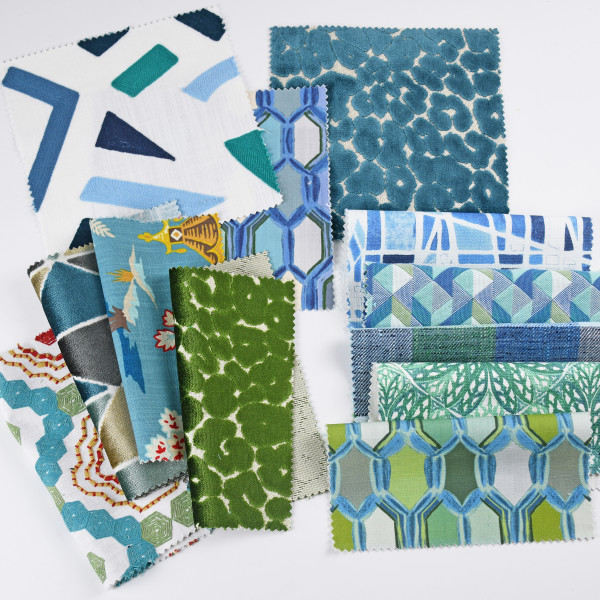 Crypton Home
The Crypton Home collections continue to blow us away every season. Textures are elevated to a completely new level with colors that can pop or blend to any palette.
Cleaning instructions remain the same:
Wipe away excess mess using a clean, dry towel
Mix a simple soap and water solution
Apply and agitate with a soft-bristle brush
Blot with a clean towel
Rinse thoroughly and repeat if necessary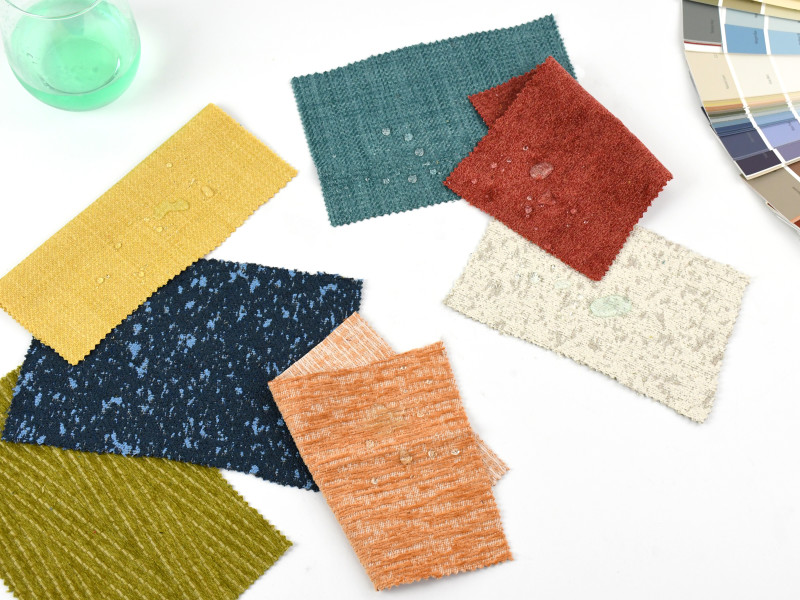 Gifts
Another highlight of this box is a Crypton Care: Fabric & Upholstery Cleaner Kit. Two sprays will be included -- appropriate for organic-based stains and oil-based stains. 
Gold Care (organic-based stains):
Beer
Blood
Butter
Chocolate
Coffee
Cola
Grass
Jelly
Mayonnaise
Mildew
Milk
Mustard
Paint (Latex)
Tea
Urine
Vegetable Oil
Purple Care (oil-based stains):
Butter
Cosmetics
Crayon
Grease
Ink
Iodine
Lipstick
Mustard
Rust
Sun Block
Shoe Polish
Vegetable Oil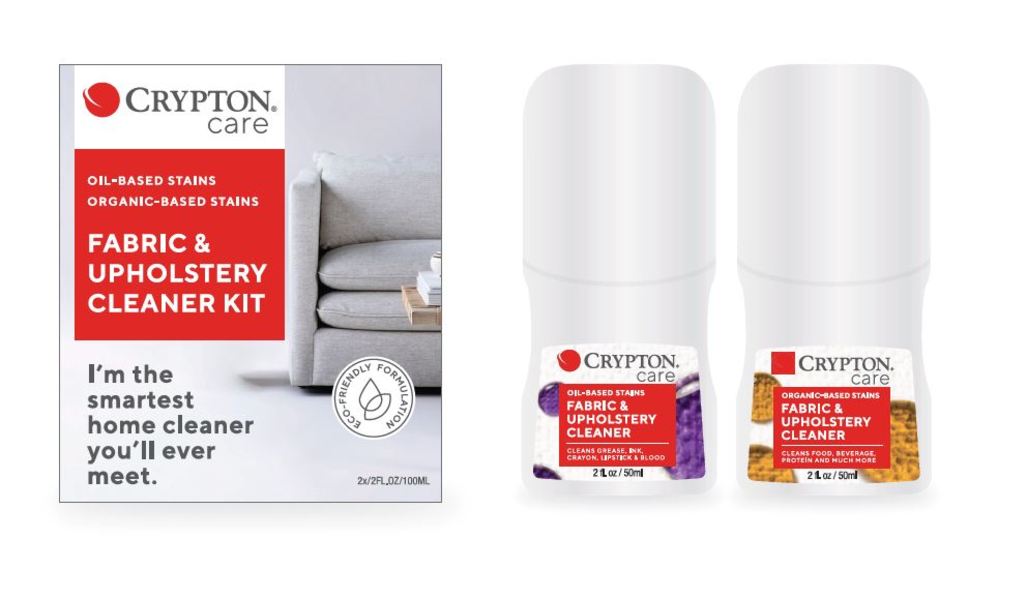 But wait, there's more! Everyone loves a great surprise, both pretty and practical. Why not both? Each box will feature a key chain wrapped in a bold, new fabric pattern. Showcase which color you receive and share the excitement by tagging us on social media!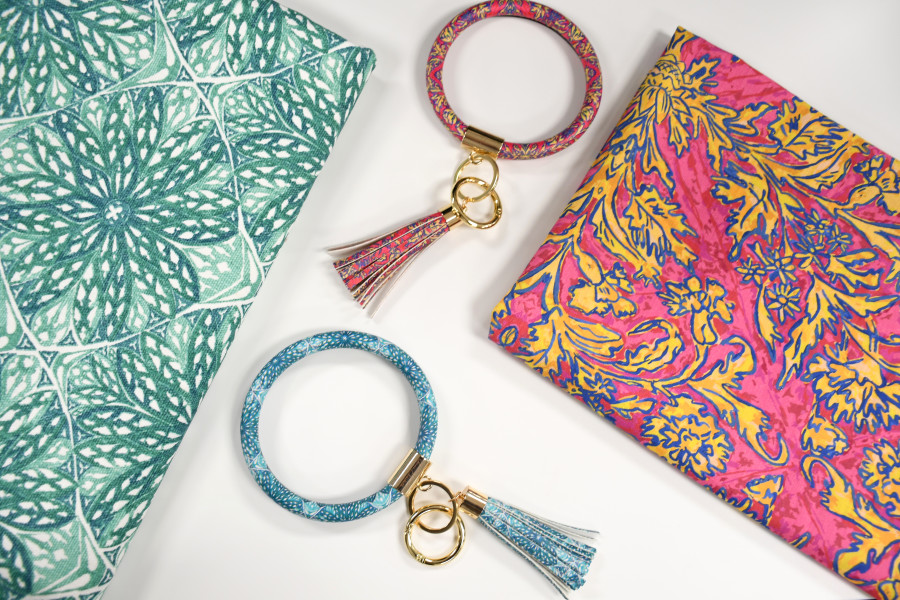 Start your year off right! Shop this new collection at annaelisabethfabrics.com or call a fabric specialist at 866.755.5000.