Create a Style Guide with These 5 Branding Basics For Your Business
by Greenhouse Fabrics on
written by Victoria Brooks
Congratulations! You've turned your passion for interiors into a business and now it's time to start making a profit. Marketing and advertising is a great way to grow your business and generate leads; however, a good marketing strategy is rooted in a strong, consistent, and recognizable brand. With the emergence of social media and aesthetically pleasing retail spaces, brand voice and identity have become more crucial to the success of a business. Before you start putting your hard-earned dollars into your marketing budget, create a style guide that will always keep you on track.
Today we are going to create a brand for my imaginary business called The Fancy Flamingo. Follow along these 5 branding basics to learn how to apply them to your business as well.
1. Name
A business name may sound like a no-brainer, but it is important to pick a name you love, stick to it, and keep it consistent across all channels.
Since my name will be "The Fancy Flamingo" on Facebook, my Instagram handle should also be @thefancyflamingo rather than something like @eclecticfurniture_highpoint so I am easy to find. It will be hard to market my business and grow my social channels if people are not confident in what name to search or location to tag.
2. Tagline
A tagline is also known as a slogan. Your tagline will serve as a catchy reference tool to keep your brand consistent and communicate what service or product you provide.
For the Fancy Flamingo, my tagline will be "Eclectic Furniture For You and Your Flock". This is a fun way to tie in the brand while also letting my customers know what I sell.
3. Logo(s)
Logos are important because you will use them on all marketing materials and social channels as a way to identify your brand. Canva.com is a free and user-friendly tool to make a simple logo. If you would rather outsource, you can purchase an inexpensive custom logo made on Etsy.com.
It's okay to have more than one variation of your logo but the overall theme should be consistent. For example, if you like to incorporate color into your brand, select:
One logo that is bold and colorful (great for profile photos and signage)
One logo that is black and white for versatility (great for print ads and partnerships)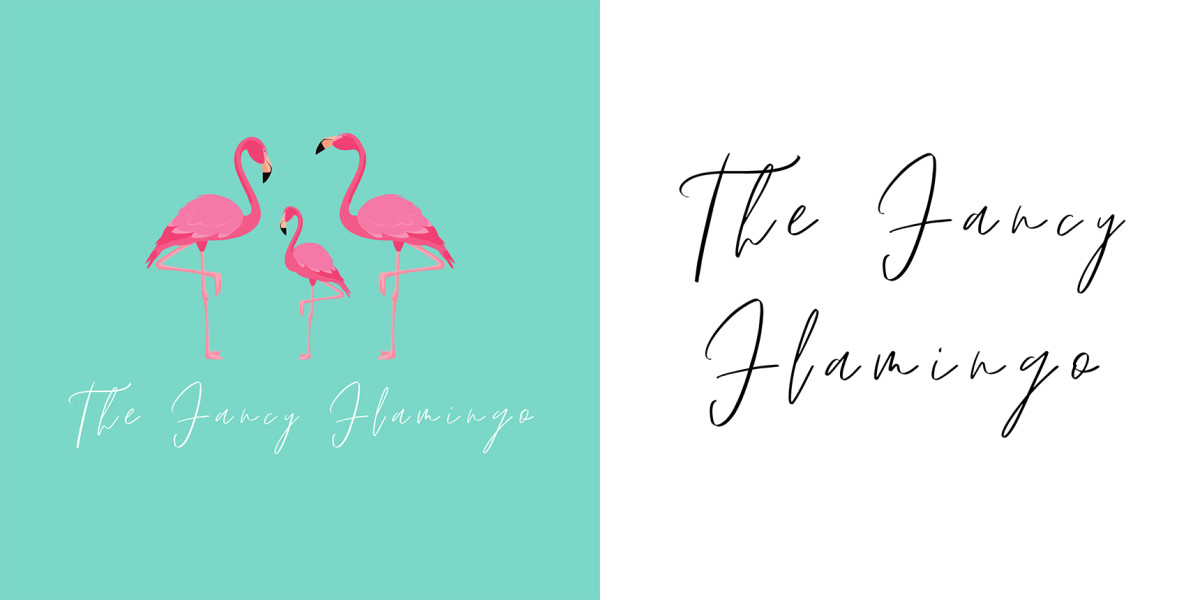 4. Fonts
When creating marketing materials, your fonts should be consistent across the board and represent the nature of your brand. Select:
One font that is fun for titles and headings  -- such as a script or novelty font
One font that is more legible and a good fit for body text -- such as a serif or sans serif font
For The Fancy Flamingo I selected Emitha (a fun script font with height, like the legs on a flamingo) as well as a playful, easy-to-ready secondary font called Dotcom Light.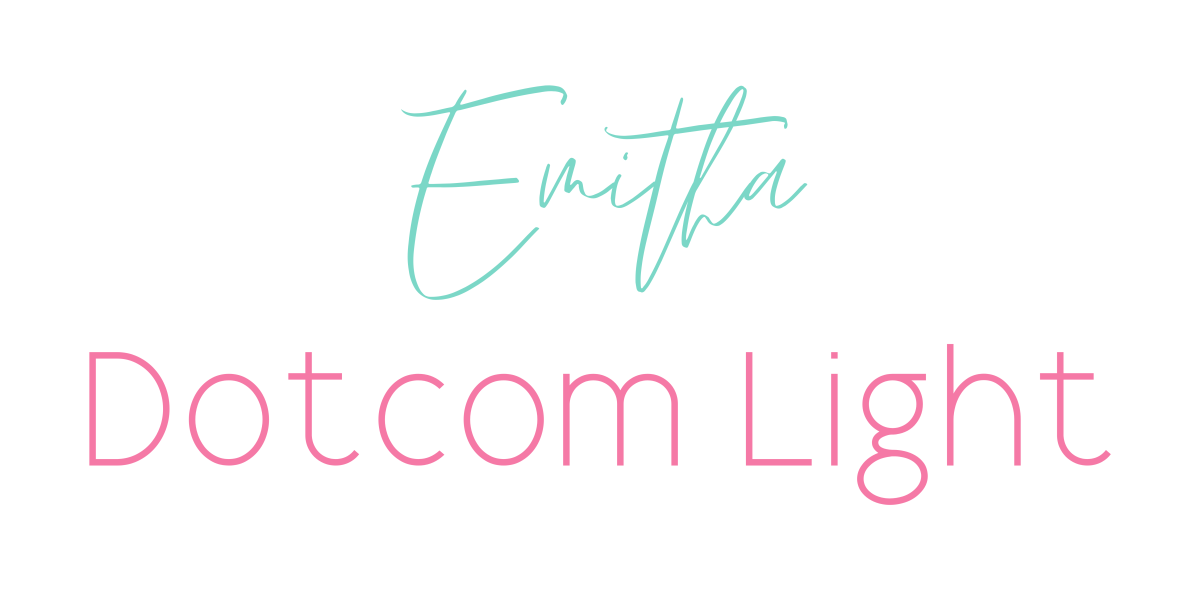 5. Color Palette
As you would stick with a color palette in a room, you should stick with a color palette in your brand – so choose hues that you love! The colors for The Fancy Flamingo were all color-picked from the flamingo picture in the logo.
Now let's put it all together and create our style guide using Canva.com!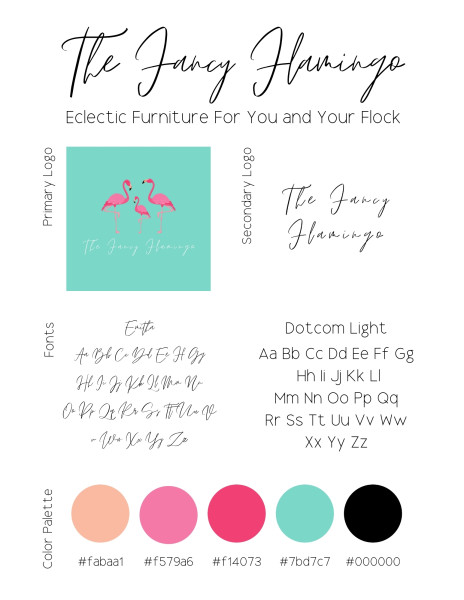 When it comes to marketing your brand, consistency in style is just as important as consistency in your everyday work. A well-defined, authentic brand voice will resonate with audiences and customers. Discover and channel your brand identity by exploring your personal identity – the colors, style, and quirks that are uniquely you. Subscribe to our blog for more inspiration.