Back to School, Time for Performance Fabrics
by Greenhouse Fabrics on
Written by Kristen Cathell
Oh, the busyness of a new school year! So much to do, so many things to buy, as we prepare to send our children on their way. It's a wonder our homes get any love during this season other than being a holding place for weary bodies and piles of laundry. 
If you are experiencing the chaos of school time woes, you may want to consider incorporating Performance Fabric into your home's gathering places. These fabrics are engineered to give you peace of mind and comfort when selecting that perfect upholstery fabric for your home.  Performance Fabrics are an excellent choice for families who have busy schedules, pets and younger ones who color with colored pencils, markers, and crayons.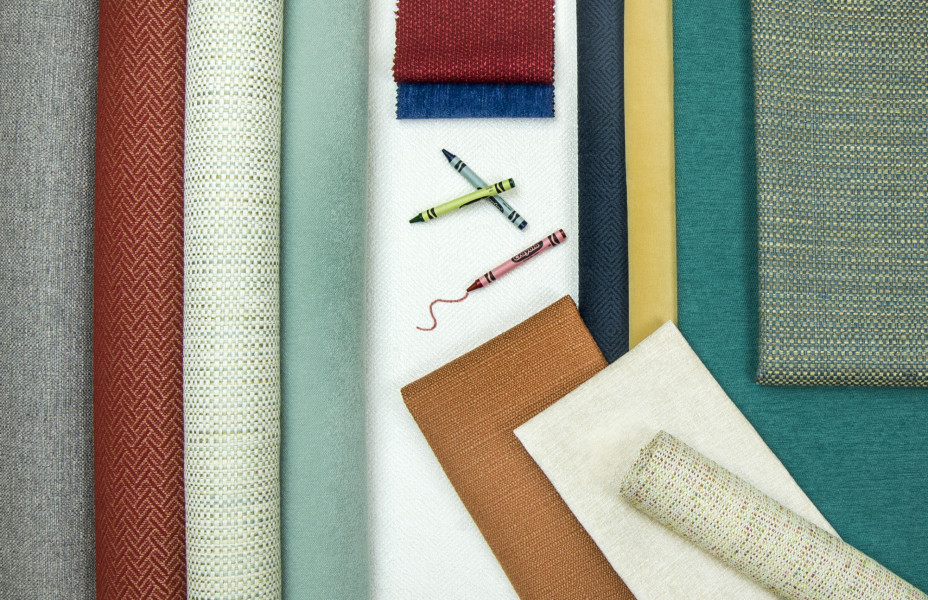 Performance Fabrics like Revolution and Crypton are stain resistant, easy to clean fabrics that will hold their look through many school years.  Both are powerhouse performance lines that are offered in a variety of solids, colors, and patterns.  
Greenhouse Fabrics offers the largest selection of Performance Fabrics to the trade.  Visit greenhousefabrics.com to order your free memo samples today.