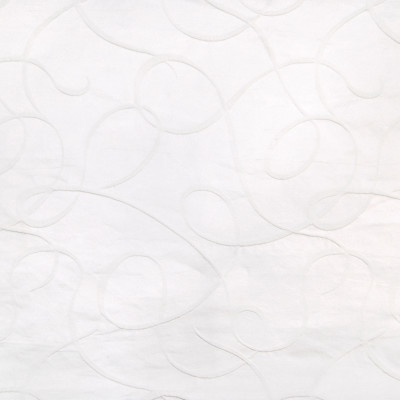 B5940 Chalk
This playful white fabric has a tone-on-tone pattern. Gracefully looping lines create the impression of a stylized scribble on a chalkboard. Two shades of white keep this charming material from standing out too much, while a large scale repeat of 13.5" H, 17" V ensures that it is noticed. Use Chalk to add a dose of fresh inspiration to your living room or bedroom. Its smart blend of 75% Cotton and 25% Polyester is designed for long-lasting, breathable every day comfort.
Product Details
Content:
75% Cotton, 25% Polyester
Cleaning codes:
Abrasion:
15,000 double rubs
Country of origin: Taiwan
Style:
Color:
Usage:
Recommended cleaning instructions:

1. Use Gentle/Delicate washer setting in tumble type washing machine.
2. Do no bleach.
3. Use Gentle/Delicate setting in tumble dry machine.
4. Do not iron or press with heat.
5. Do no dry clean.
Keywords: