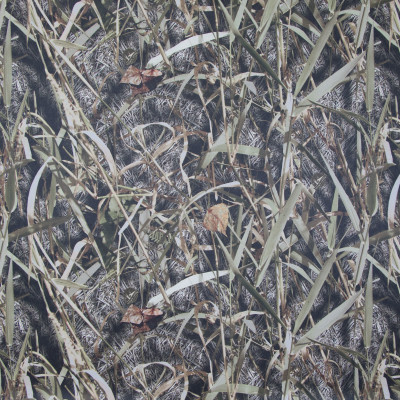 A8351 Marsh
Built for everyday wear and with high durability this camouflage vinyl is well suited for a hunter's truck seat or a recliner in the den. Mildew resistant, weather resistant and a cold crack rating of -25, this vinyl can go anywhere your adventurer wishes.
Product Details
Content:
100% Poly Vinyl Chloride With Synthetic Knit Backing
Cold Crack: -25°
Weather Resistant
Mildew Resistant
Fire code:
Abrasion:
100,000 double rubs
Country of origin: Canada
Category:
Color:
Usage:
Most common stains can be cleaned using warm, soapy water and clear water rinses. Moderate scrubbing with a medium bristle brush will help loosen soiling materials from the depressions of embossed surfaces. For more stubborn stains, use Formula 409® commercially available mild detergent in accordance with the manufacturer's instructions.