Who, What, When, Where, Why Revolution?
by Greenhouse Fabrics on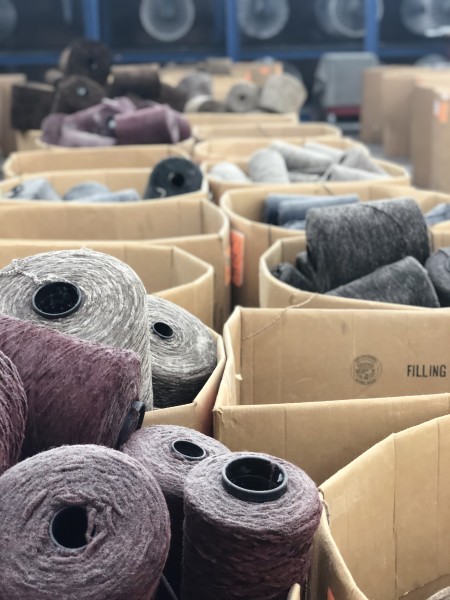 written by Marissa Wilson
Who and Where Does Revolution Performance Fabrics® Come From?
What sets Revolution apart is the fact that they are 100% USA made.  Revolution is manufactured out of Kings Mountain, NC, where the family owned mill, STI, can be found. STI has been distributing Revolution since the early 1960's. Revolution Performance Fabrics are so simple and easy to clean. Now that's one less item you can scratch off your worry list!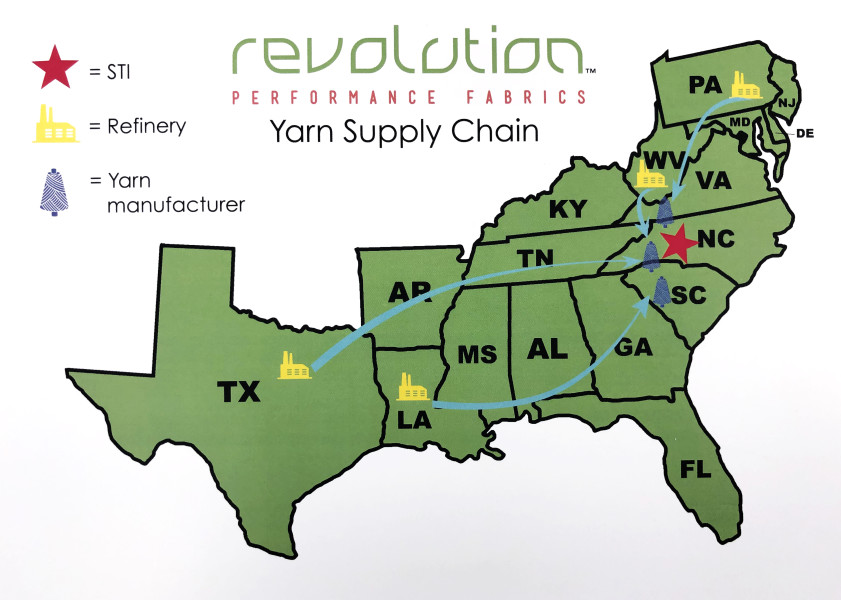 What is it?
Revolution is a performance fabric woven with Olefin yarn (a synthetic fiber made from a polyolefin that has a resistance to staining). These gorgeous soft performance fabrics are almost impossible to stain, stress-free to clean, and extremely long-lasting.
How to Clean?
There are different ways to clean revolution performance fabrics! Here is a quick and easy 4 step process.
At first sight of a spill or stain, wipe up any remains and blot what may be left over.
Spray water and bleach solution on the affected area then allow it to soak into fabric.
Carefully and gently run fabric under water until clean.
Lastly, allow the performance fabric to air dry and you're done!
You can also check out our video on cleaning Revolution Performance Fabrics here.
Feel free to call your Greenhouse Fabrics team and we will be happy to answer any questions you may have.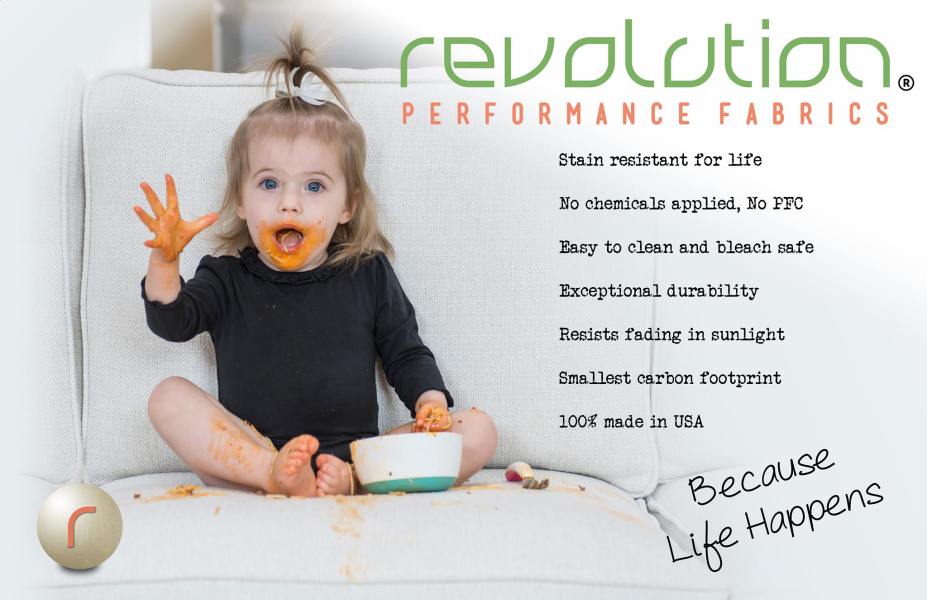 Why Revolution?
Revolution Performance Fabrics are easy to clean, PFC chemical free, and made entirely in the United States. They are both kid and pet friendly. You will never have to stress over clean up again!