An Upholsterer's Best Friend
by Greenhouse Fabrics on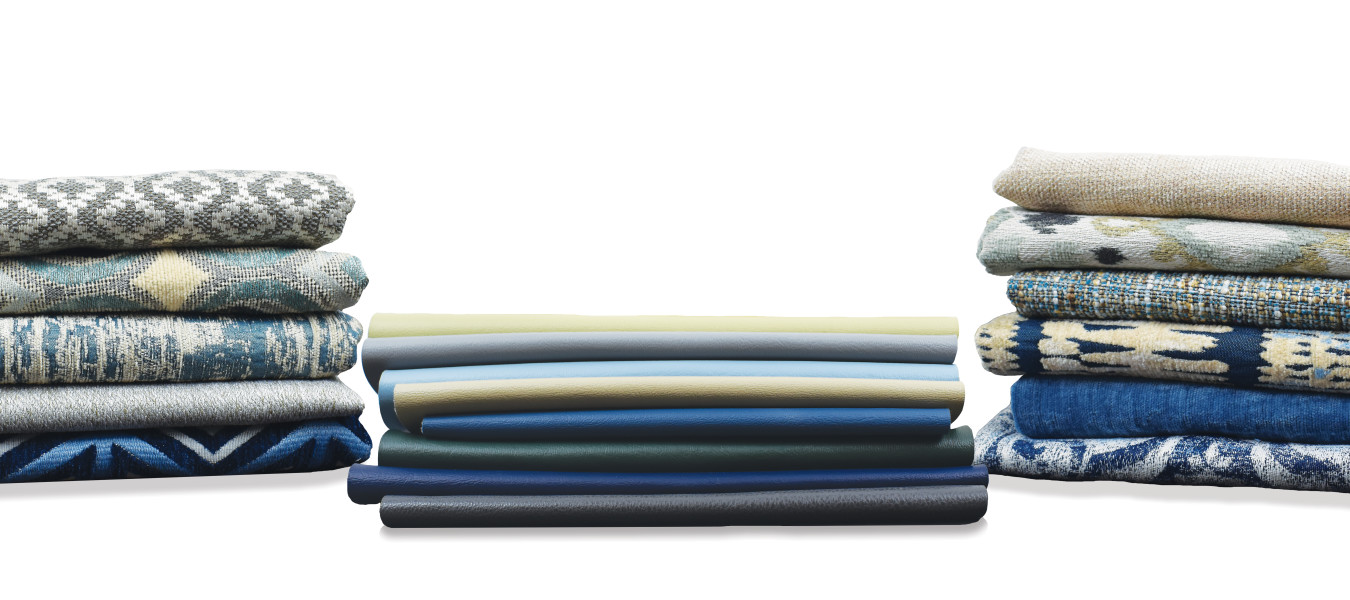 written by Taylor Souder
What more could you ask for than a well-rounded, fresh collection of fabrics? Our latest books do just that. We are excited to introduce new leather, vinyl, and value fabrics this month.
Leather                                    
Refer to our new leather collections, L13 and L14 for a luxury look with a Purely Protected® performance finish. Purely Protected® leathers reduce scratching, fading, staining, and color variation found in aniline leathers. These hides will average around 45 sq. ft. and are the perfect addition to any high-traffic, user-friendly area.
Value Blues and Neutrals                                                              
It's no surprise that blues and neutrals are the most sought after colors in the industry. Our new value books, E66 and E67, showcase these colors in a more contemporary woven and textural combination at an affordable price point for every project.