And Though She Be But Little, She is Fierce
by Greenhouse Fabrics on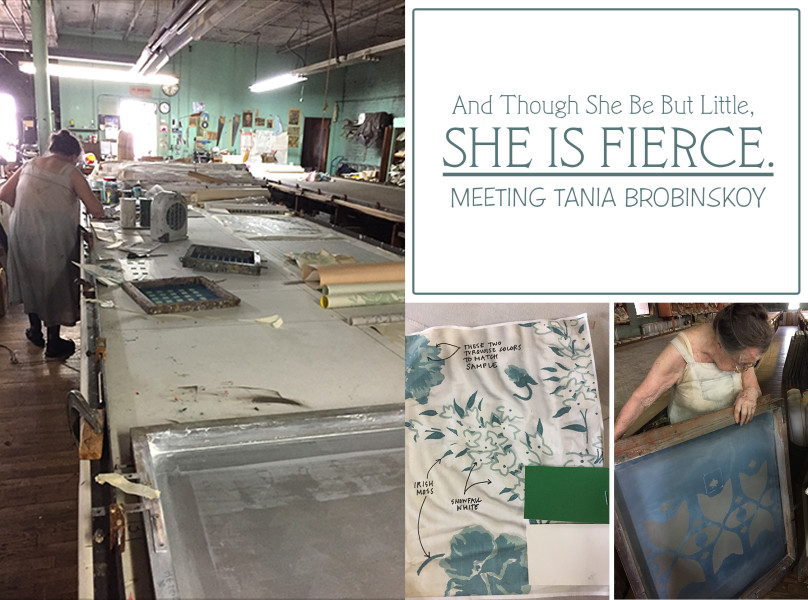 Written by Julie Talbert
After reading about Countess Tania Brobinskoy of Zina Studios in Veranda, I wanted to meet her myself at her Mount Vernon studio.  Known for their handmade screen printed fabrics and designer wallcovering, Count Nicholas Brobinskoy, Tania's late husband was once the head designer of Zina Studios.  Formerly an artist by trade and ties to Catherine the Great, he would carefully mix paints to match fine china and Porthault napkins for interior designs and design legends.  With over 400 print screens, their handmade one of a kind fabrics and wallcoverings can be found in the mansions of Newport; private residences of the Astors, Vanderbilts, Rockefellers, Mellons as well as a hotel.
As I entered the dimly lit studio, old vegetable and soup cans stained with dried paint covered the tables.  Stacks of papers and fabrics created a walkway, while rows of screens lined the walls.  The day's heat and humidity filled the dimly lit studio.  Barely tall enough to see above the work tables, sat 93 year old Tania Bobrinskoy.  Still fluent in both Russian and French; having forgotten her native German many years ago; Tania spoke while I quietly sat down to listen and learn.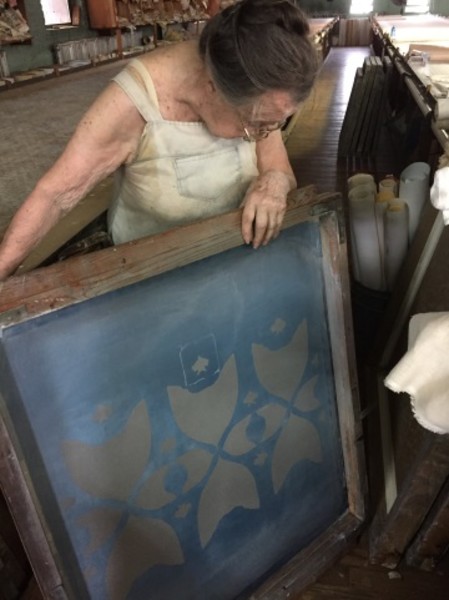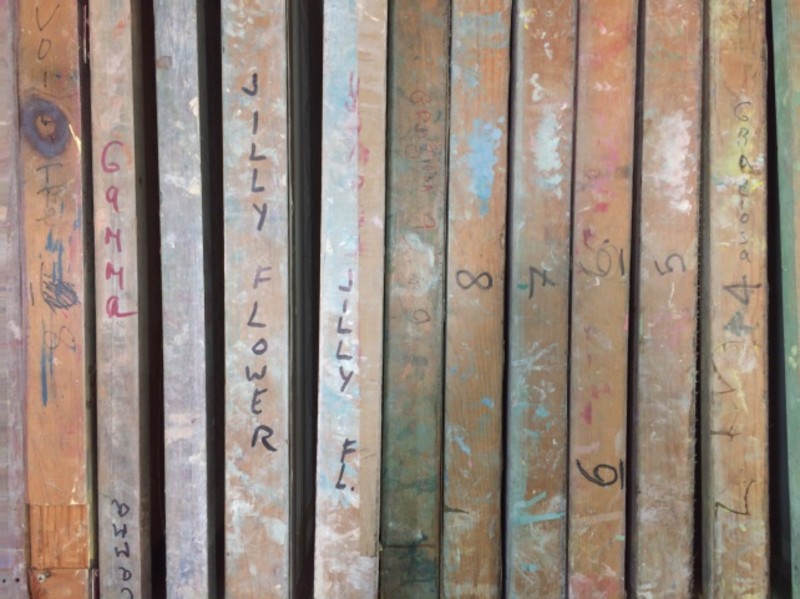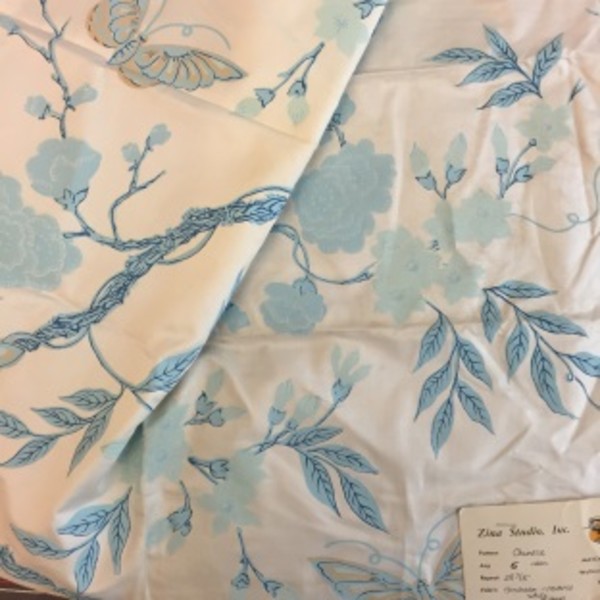 "I am no Countess."  Rebuking her title in the June issue of Veranda Magazine.  She made sure that this was clear as she gave me a flavor of her personality.  Born in Germany during the 1920's her family fled to France as a refugee.  In search of a fresh start, her family arrived in the United States paying their way with a bag of family jewelry.  She begins her story in a strong Russian accent with Catherine the Great.  "It's written in all the history books..."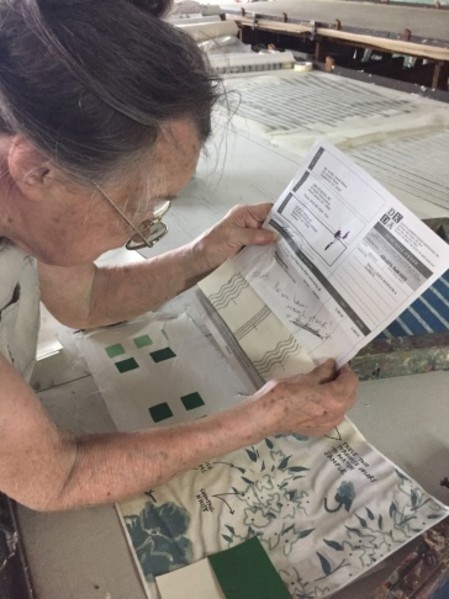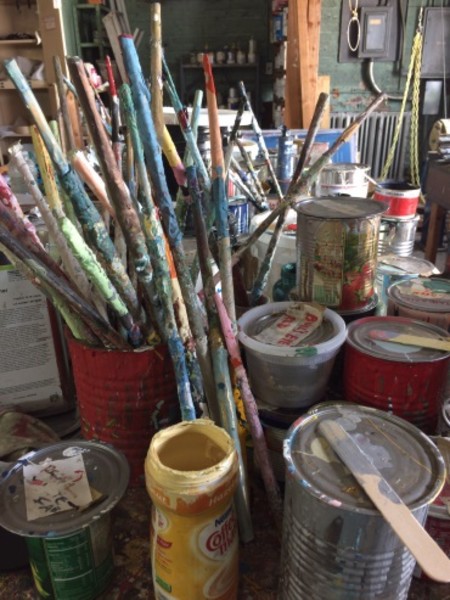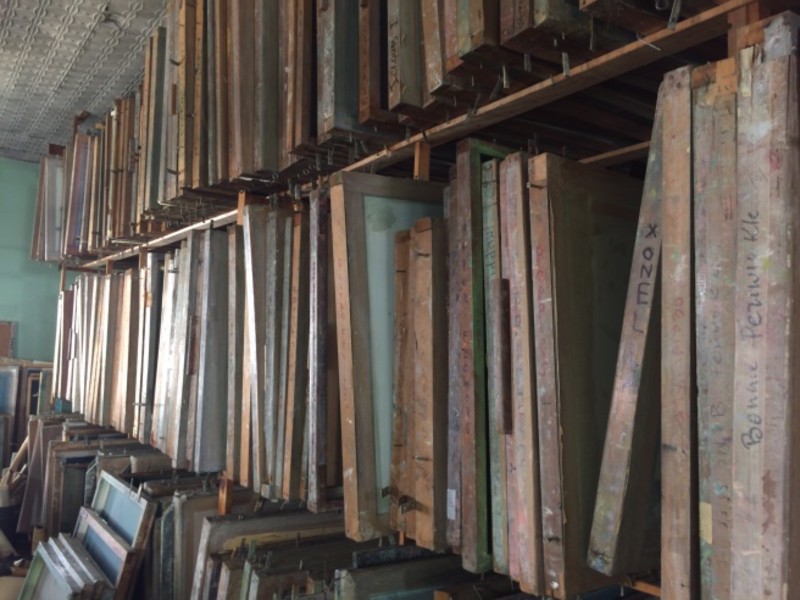 Fascinated and excited to try, I asked if she would teach me the art of screen printing fabrics.  She begins to explain the process of how one color is applied at a time and points to the hangers in the ceiling.  Thinking I'm ready to start, she snatches the blade and chides, "You are too short!"  Her own arms barely reach up onto the tables much less cover the screens might I add.  She clarifies, "there is a slight difference between girls and boys.  Boys have a stronger back!  Not just any boy off the street – screen printing is an art form!  The heat in the studio overcomes me.  Not wanting to disrespect, nor explain that my arms could reach across the screen - I hold back out of politeness.  Tania was not about to change her mind that day.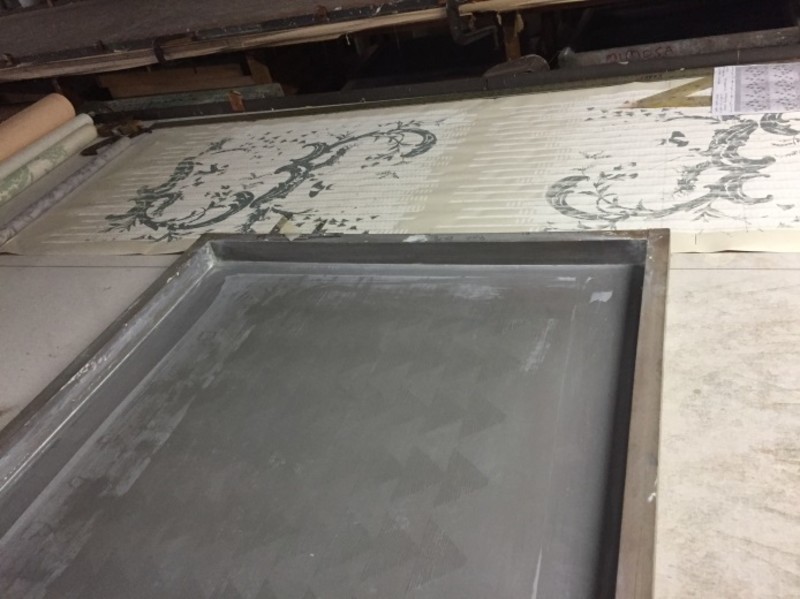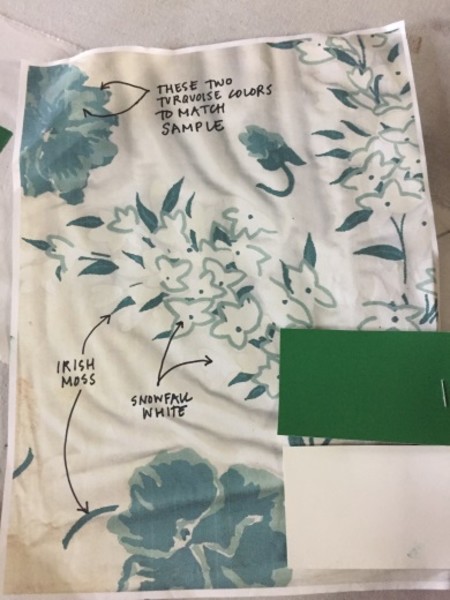 If you ever have the privilege to speak with Tania Brobinskoy, know that she is a talking history book.  Not only is she busy placing orders and running the shop, (showing off her certificate) she also serves as a United Nations representative.  
Her secret to her longevity?  Staying busy and a daily drink of potato vodka.  It's Polish and I will toast to that!