The Slipcover Sensation
by Greenhouse Fabrics on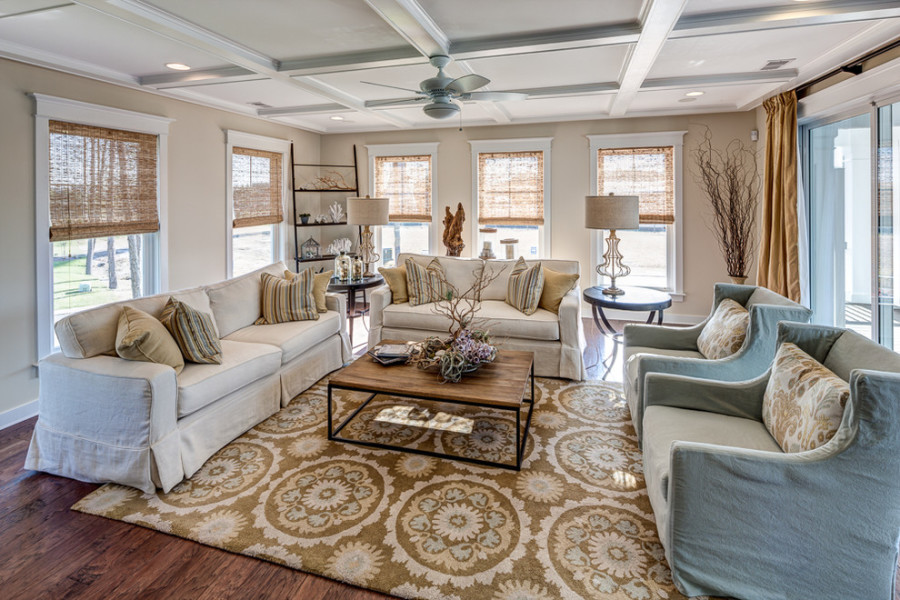 When you think of slipcovers, do you think of your grandmother's house? Well it is time to revamp your thinking because slipcovers are back, and with a vengeance! Why you ask? There are a couple reasons we see this fad resurfacing after years of being seen as a fashion faux-pas.
Cleanability – In today's fast paced world, it is nice to be able to have the option of taking your slipcover off the sofa and throwing it in the washing machine. In the past, that wasn't really an option due to the fact that the fabrics available on the market were not fabricated as machine washable. Luckily, there is new technology out today that allows for that option, take for example our book, D61-Washed Naturals. Everything in this book is pre-washed and pre-shrunk, making it the perfect (and easiest) choice for all your slipcover needs.
Changeability – Did I just make up that word? Let's face it, people in this day in age aren't really concerned with quality as much anymore, they are most concerned with dollar signs $$$. The ability to add or remove a slipcover allows people to not only change things up when they get bored with their current décor, but it also drastically reduces damage to the ol' wallet when they  don't have the means to pay the high cost for reupholstery.
Quick, easy, interchangeable, convenient, these are the things are considered virtues in today's fast paced and ever changing world. The slipcover sensation is sweeping the market and meeting the immediate needs of today's consumer, and therefore is an excellent thing to consider for clients when working on design solutions.