Senior Superlatives: Fabric Edition
by Greenhouse Fabrics on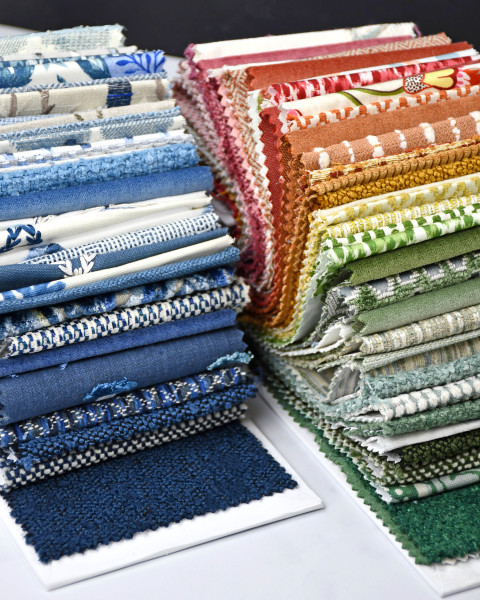 written by Kaitlyn Green
This time of year is very special for a number of reasons, particularly for students, teachers, and parents – it's the end of the school year for most students, an exciting period for looking towards the future and preparing for a fun summer. However, it's also a time for reflection and appreciation, particularly for graduating seniors who are moving on to the next chapter of their lives.
Seniors typically celebrate with longtime traditions, however this year has been a bit different. With traditional celebrations and gatherings being postponed or canceled, many of us have been reflecting and sharing as a community by posting senior portraits and throwback graduation photos from years past.
We at Greenhouse Fabrics are thinking of the graduating class of 2020 and wish to congratulate seniors everywhere, who are about to embark on the next great journey in their lives. We want to celebrate you Greenhouse-style – with fabric! Welcome to Senior Superlatives: Fabric Edition.
Most Involved: B8481 Eggshell
B8481 Eggshell has earned a spot as our top-selling fabric by getting involved in a number of gorgeous projects. This beautiful Crypton Home performance fabric is a timeless neutral texture with a plush feel, making it both livable and stylish. This fabric's performance finish is stain resistant and liquid resistant, meaning it will stay beautiful – and involved! -- for years to come.
Miss Congeniality: Book E34 - Designer Metallics II
For this superlative, it's hard to choose just one standout – particularly when there is a whole book of metallic fabrics to choose from, shimmering and sparkling with personality. Designer Metallics II is overflowing with luxe multipurpose fabrics, from bejeweled bronze satin to sparkling rose quartz texture. Add a touch of shimmer to a space with one of these beauties for a memorable, inviting look.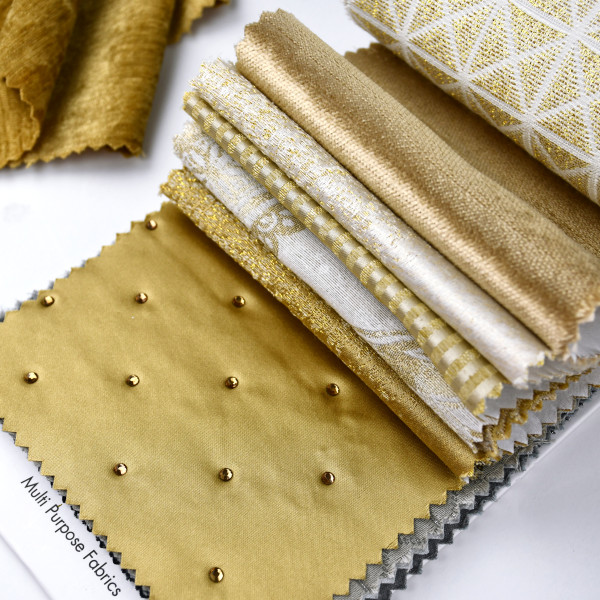 Life of the Party: S2738 Peacock Ore
This Crypton Home performance texture may be new on the block, joining our fabric lineup in our latest Anna Elisabeth Capri Collection, but its vibrant personality has already caught our attention. Featuring almost every hue of the rainbow, this fabric is a celebration of color ready to liven up any space.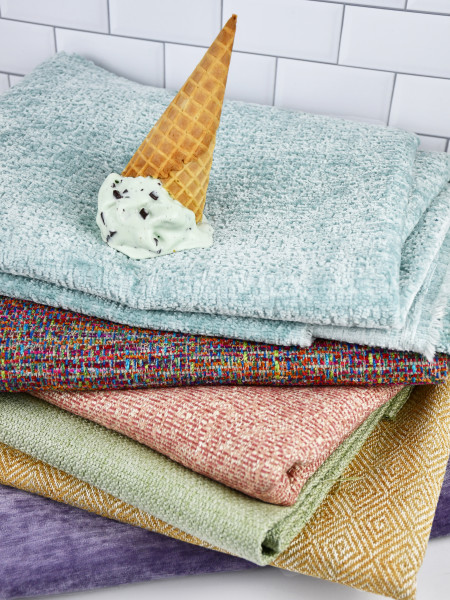 In need of some more inspiration? Greenhouse Fabrics is the go-to upholstery resource. Subscribe to our blog to learn more about textiles.