Seeing Red: Benjamin Moore Paint Color of the Year
by Greenhouse Fabrics on
Greenhouse Fabrics works with many talented interior designers and upholsterers. As we discover new fabric styles, patterns, and colors, we look for ways to share our inspiration and love of fabrics. Denise is an award-winning interior designer with 30 years of experience who contributes to our weekly blog once per month as we introduce new fabrics to the trade.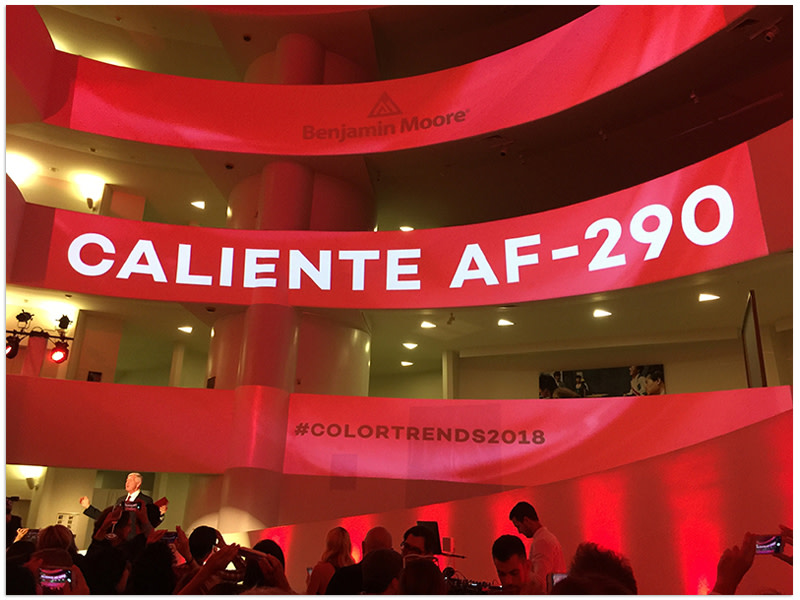 Written by Denise Wenacur, DW Design & Decor, LLC
It was thrilling to attend the unveiling of Benjamin Moore's Color of the Year at the Guggenheim Museum in NYC. We have been enjoying cooler tones of blues and greens in our recent décor, so it was exciting to see Caliente AF-290 as the new warmer direction.
This color showed up in many showrooms in our trip to High Point, NC for the annual Fall Market. Red was shown in accessories, upholstery and textiles. It paired nicely with our favorite neutrals adding excitement and energy. Check out the images below for inspiration.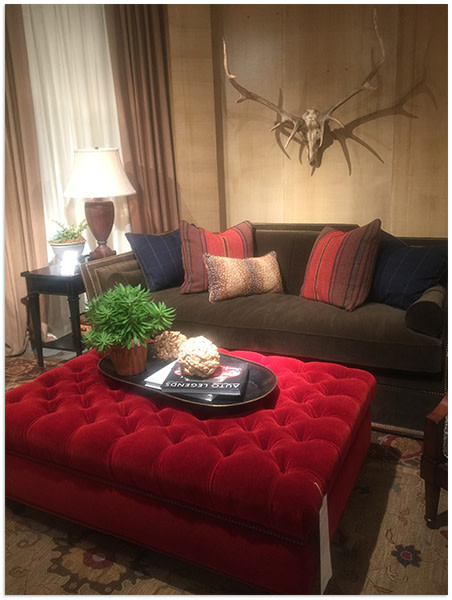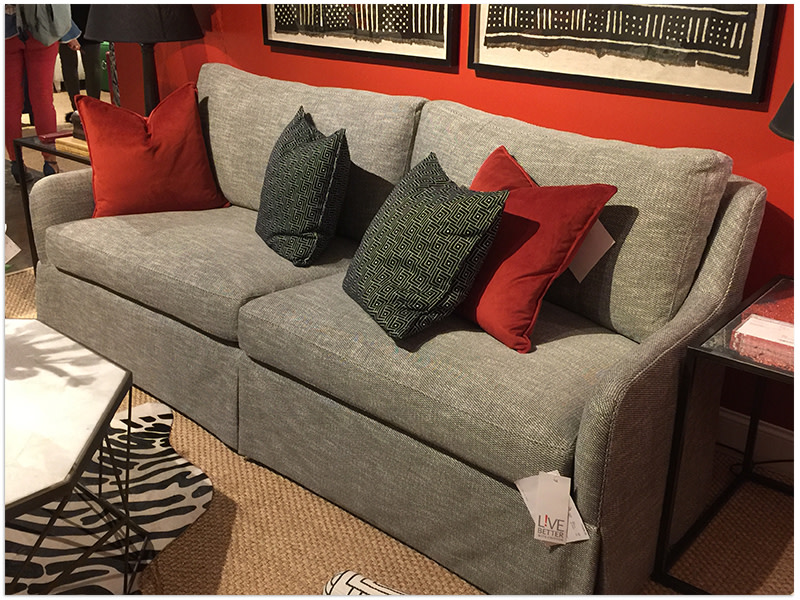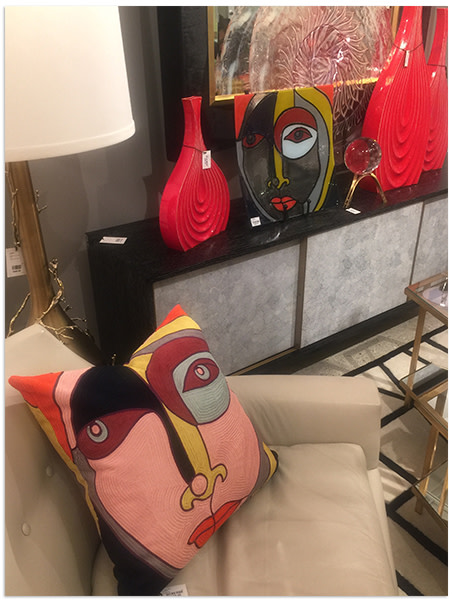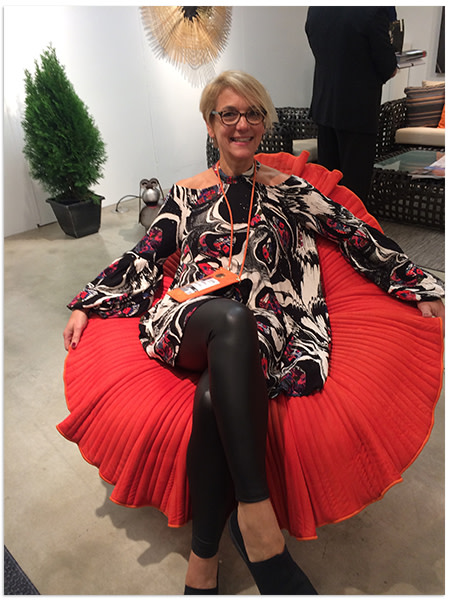 Recently we incorporated RED into the contemporary design of our client's home. Their artwork inspired our bold upholstery fabric choices! As energetic as red can be, it works with the wide variety of paint colors and neutral tones we have been enjoying in our environments for the last few years.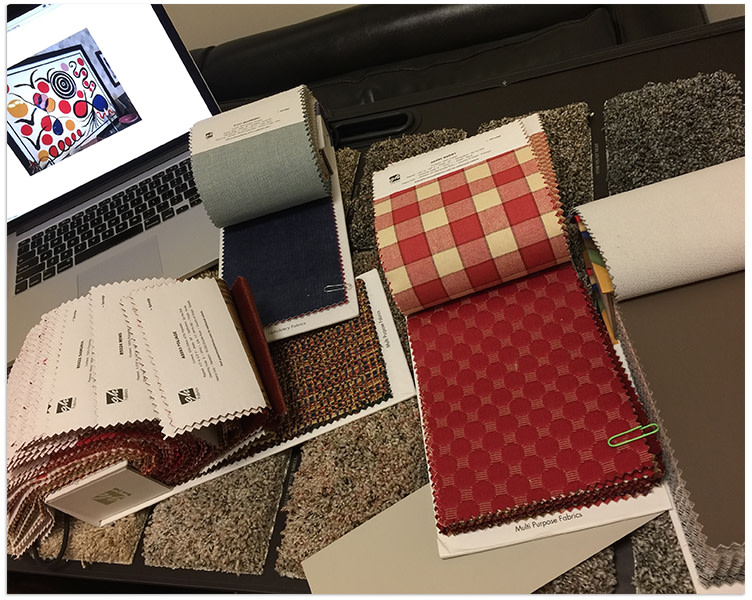 We chose these Greenhouse Fabrics to bring our client's artwork alive in their newly redecorated family room.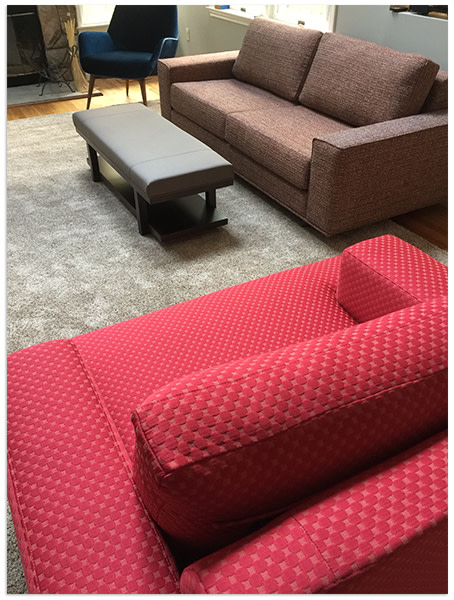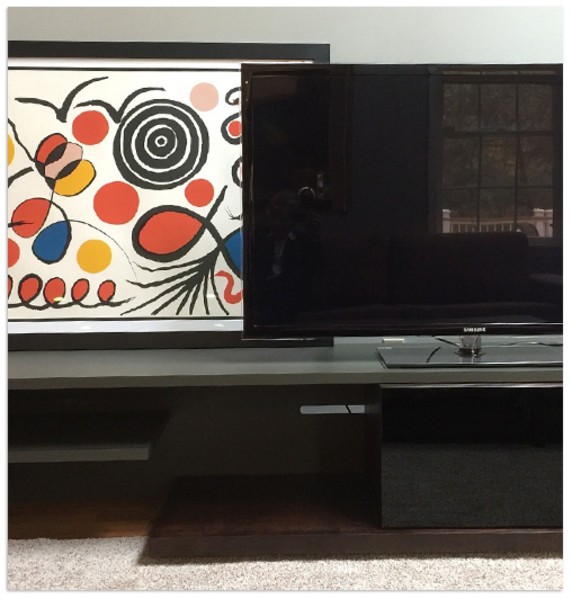 What room in your home is begging for some Red?
To browse a wonderful selection of red fabrics including a variety of patterns, textures, and styles visit greenhousefabrics.com.