Perfect Window Solutions
by Greenhouse Fabrics on
Written by Denise Wenacur, Principal Designer DW Design & Decor, LLC
Greenhouse Fabrics works with many talented interior designers and upholsterers.  As we discover new fabric styles, patterns, and colors, we look for ways to share our inspiration and love of fabrics.  Denise is an award-winning interior designer with 30 years of experience who contributes to our blog as we introduce new fabrics to the trade.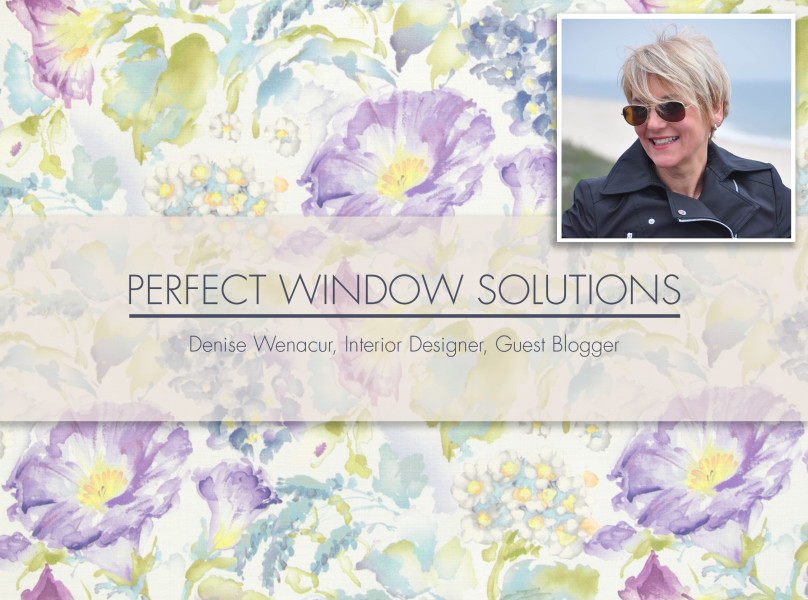 We had so much fun using Greenhouse Fabrics for these beautiful client solutions! These window treatments are the perfect compliment to our interior design.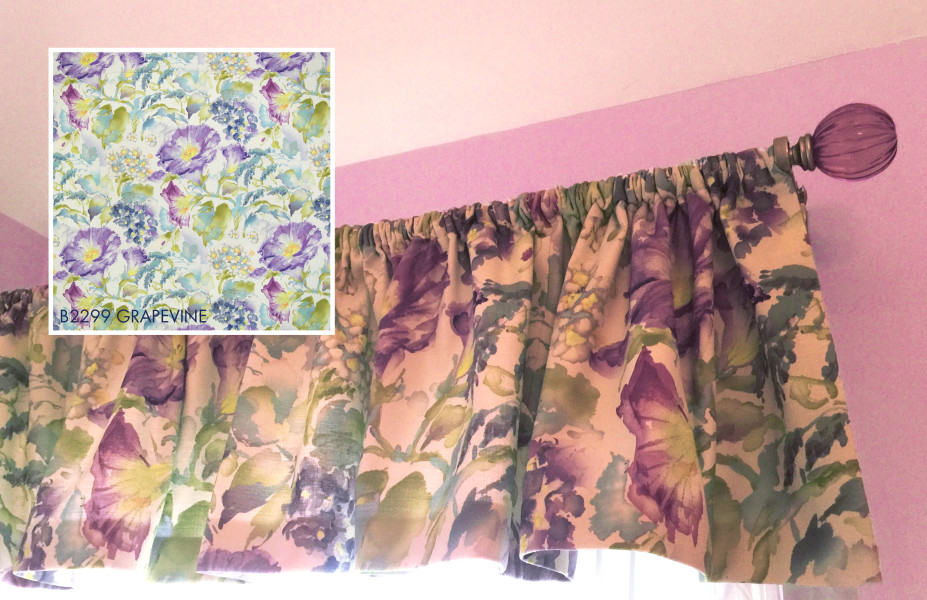 This fun floral pattern that looks like watercolor on paper was the perfect choice for a young tween girls bedroom. Colorful and flirty in shades of purple and blue, were the perfect compliment for bright colored lavender walls and accessories with personality.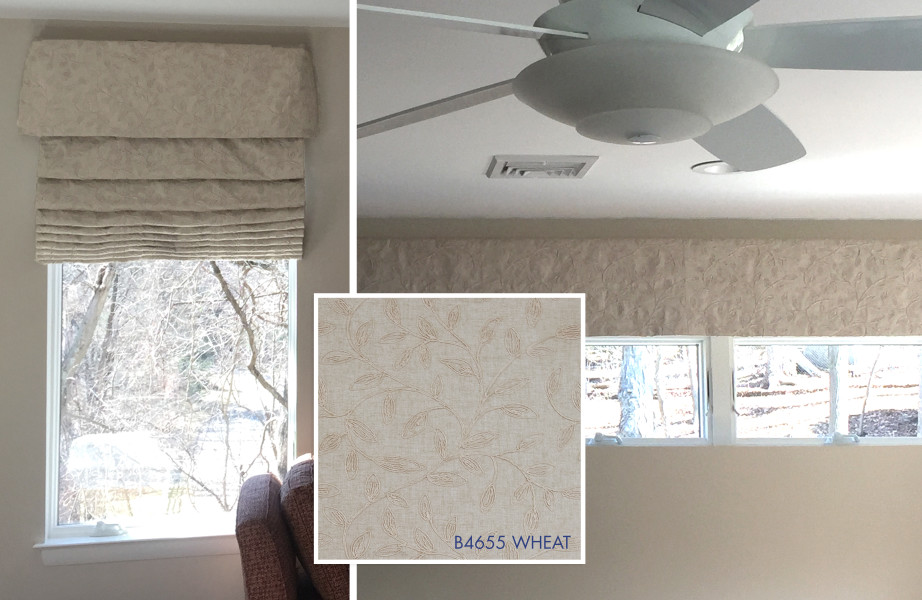 Our clients master bedroom suite was designed to reflect their passion for world travel. Furnishings were chosen to look collected with more of a rustic sensibility. They have beautiful wooded views out the windows, so we outside mounted the treatments to maximize the view. This rope embroidered fabric was the perfect mix of texture and pattern. The linen blend had an organic quality that mixed well with our ruff sawn furnishings. The row of awning windows received one long hobbled streamlined roman shade.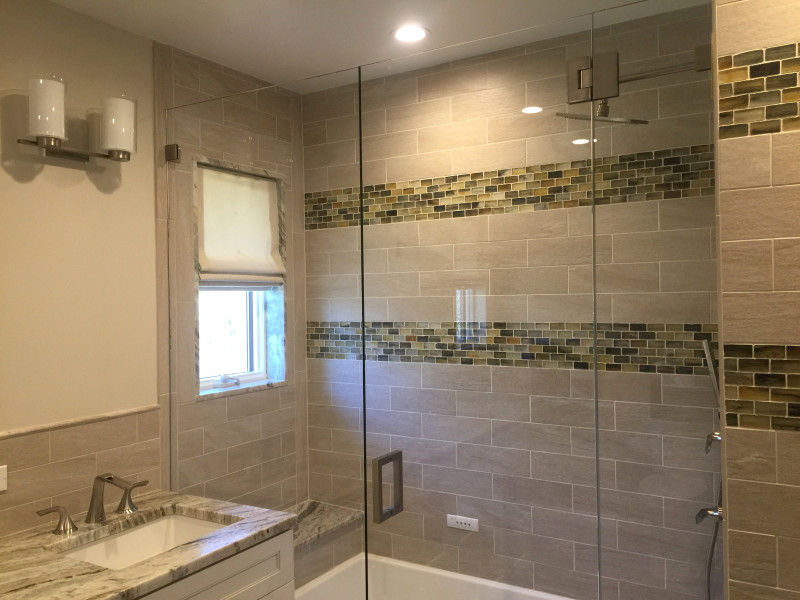 A full bathroom gut renovation was also part of this master suite project. We used Greenhouse's Crypton performance fabric for this perfect privacy shade in the shower. With its water and mildew resistant properties, it will hold up to daily use.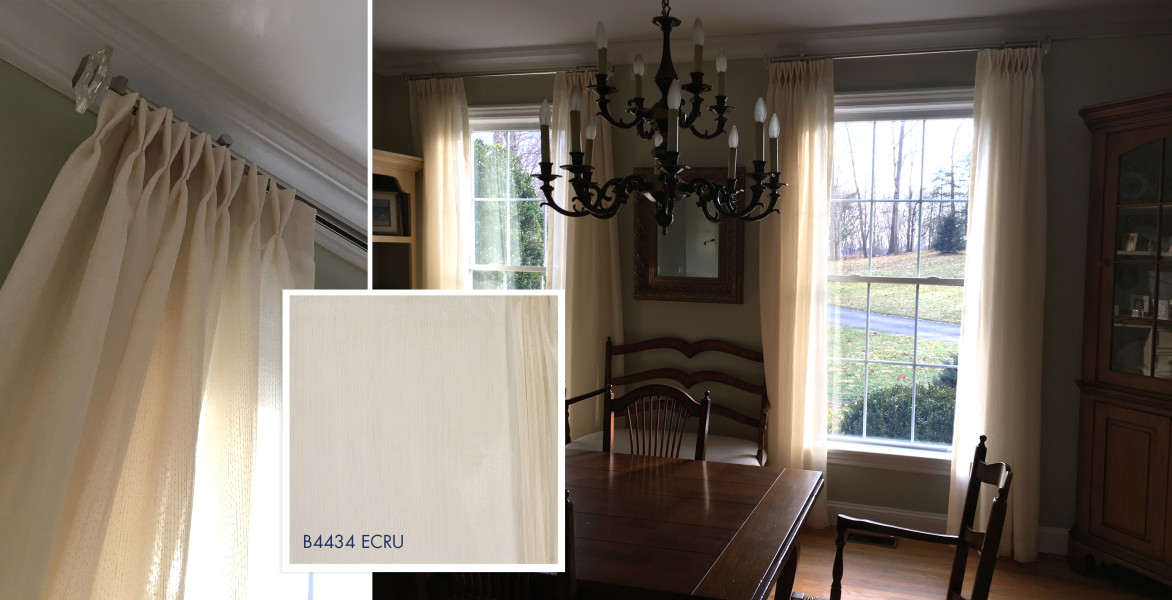 This beautiful soft sheer was chosen to keep a natural quiet feeling in the Dining Room. The gentle woven striped pattern offered just enough texture to add subtle interest. The European pinch pleats allowed the fabric panels to hang gracefully on simple rods.
Window treatments can really complete the look of a space, tying it all together and filtering the light that shines into your home. Greenhouse Fabrics offers a wide variety of window and sheer fabrics, and our multipurpose fabrics are excellent options for window treatments as well.
Get Inspired! Subscribe to our weekly blog email.