Pattern Play with Geometrics
by Greenhouse Fabrics on
Written by Denise Wenacur, DW Design & Decor, LLC
Greenhouse Fabrics works with many talented interior designers and upholsterers.  As we discover new fabric styles, patterns, and colors, we look for ways to share our inspiration and love of fabrics.  Denise is an award-winning interior designer with 30 years of experience who contributes to our weekly blog once per month as we introduce new fabrics to the trade.
Greenhouse Fabrics introduces New Revolution Performance Fabrics this month which includes a wide array of geometric patterns that will be sure to make a statement in any space. From a modern sitting room to a traditional dining room, geometrics are sure to be a showstopper no matter the style.
Geometric design can be used in the building of structures, the interior of spaces and in the fashion world. From the geometric lines that make up the exterior of this home, to the fabulous counter to ceiling tile design displayed in this kitchen, to the geometrically inspired dress Heidi Klum is seen in, we truly see how geometrics can be used in numerous domains.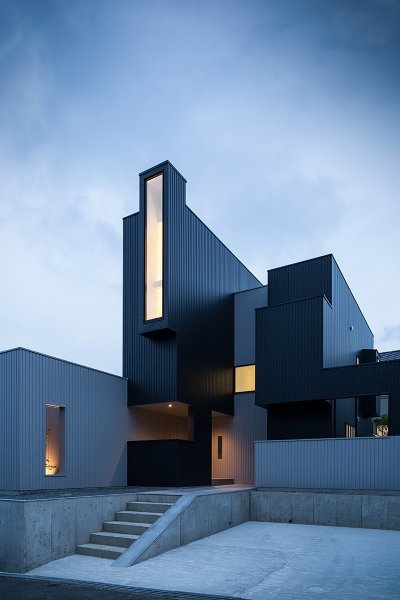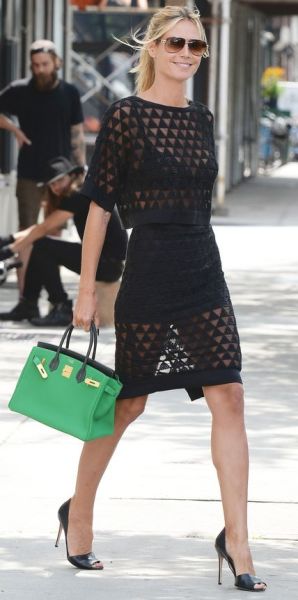 Geometrics in the living room creates a fun, cohesive space which is perfect for a growing family.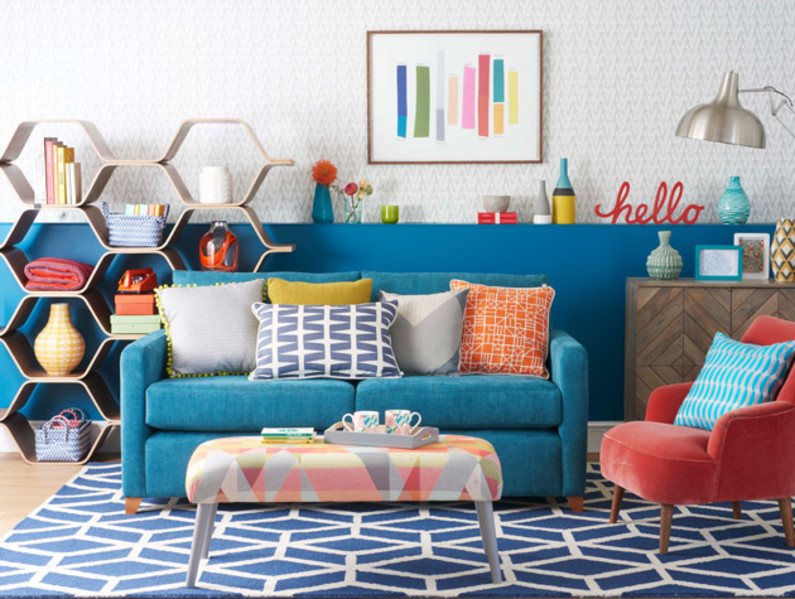 Black and white geometric patterns on serving pieces and dinnerware make a perfect addition to your dining table.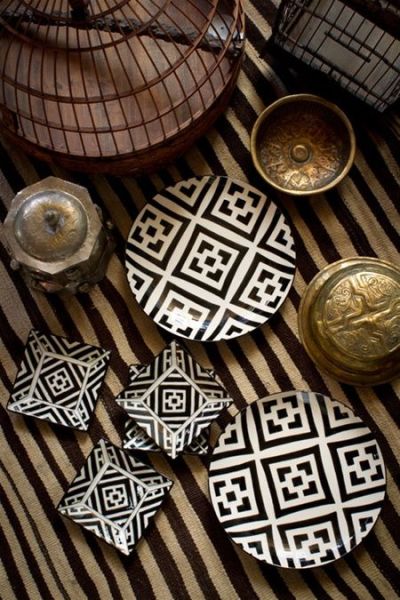 Runway fashions and home decor often go hand in hand.  In recent fashion shows geometric patterns were front and center.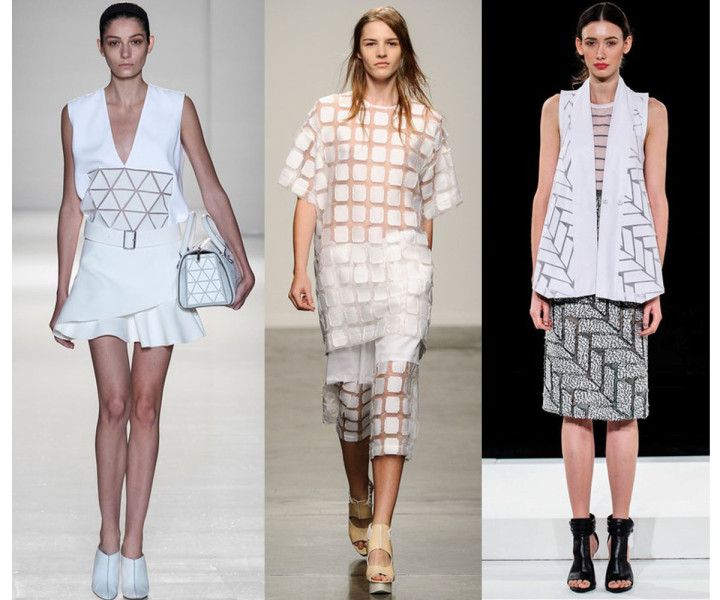 With the new fabric introductions for this month, there are beautiful geometric patterns that stand out.  Navy B7904 and Vanilla B7808 pair exceptionally well together.  The mix of blues from light to dark in this diamond-inspired design make 'Navy' a must-have fabric for any homeowner. The circle and diamond shaped motif of 'Vanilla' exudes a sophisticated and simplistic feel, especially with the creams and beiges this fabric possesses. The interplay of the two fabric's patterns creates a cohesive yet awe inspiring palette.
Incorporating a geometric design element into your home's decor can be achieved through various applications.  Exquisite wall coverings work fabulously with patterned pillows and rug in a sophisticated living room.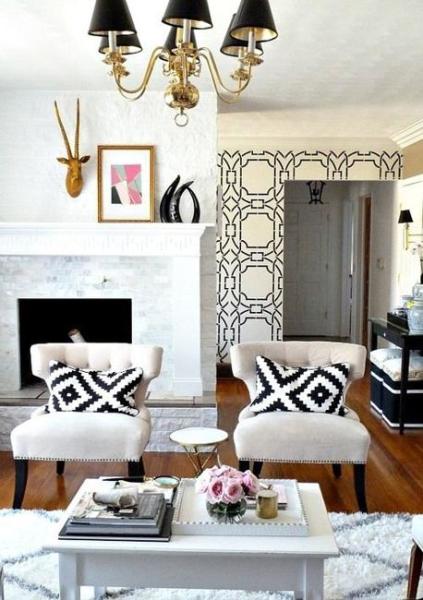 Geometric shelves are perfect to put your treasured belongings on display.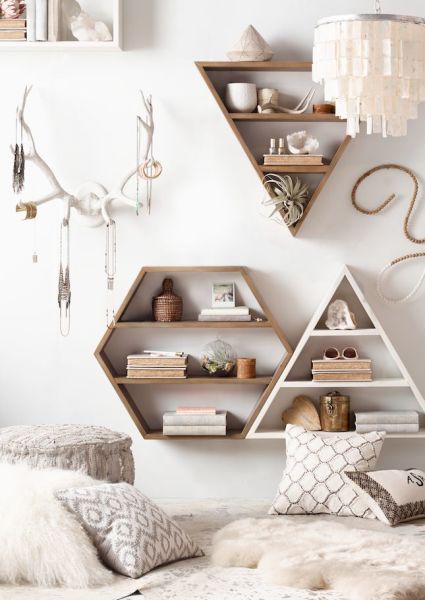 The bright geometric patterns of the pillows and rug brighten up the room.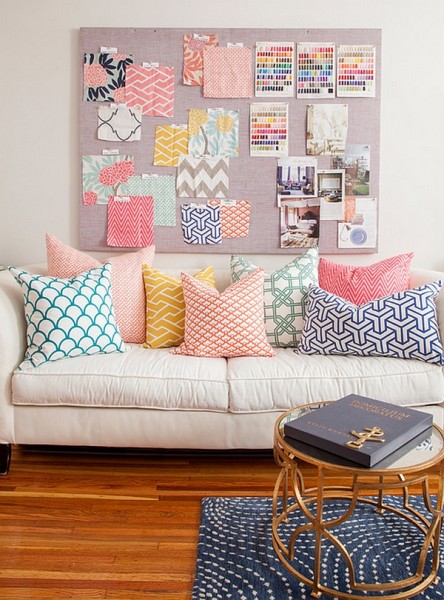 Fabrics are a great way to incorporate and mix geometric patterns into your projects.  Three of my favorite new fabrics this month include Ebony B7840, Aegean B7884, and Slate B7835. The colors and textures of these three fabrics play together very nicely. The darker neutrals paired with the mix of greens and blues really do create the perfect combination. 
Discover geometric and patterned fabrics at greenhousefabrics.com.  Share and tag us with your pattern play on Facebook or Instagram, @greenhousefabrics and #greenhousefabrics.