New Fabric for a New Year - Greenhouse Vignettes Collection
by Greenhouse Fabrics on
Written by Greenhouse Fabric's Guest Contributor - Denise Wenacur, DW Design & Decor LLC
Such a great way to start off the New Year blogging for my favorite fabric company! Greenhouse Fabrics has been helping me with my residential and commercial projects for over 10 years with their vast fabric collections. I look forward to their new fabric introductions every month to create customized solutions for each unique property.
This year is all about self expression and these exhuberant new introductions can do just that. Whether the direction is a calmer, more monochromatic pallet or a bold colorful statement, there are many fabric options to choose from, especially with the new January greenhouseVignettes.
One of the trends for 2017 is the mixing of traditional furniture pieces with contemporary. We marry the two through our fabrics. Look how wonderful these new patterns will look together in a living room or family room.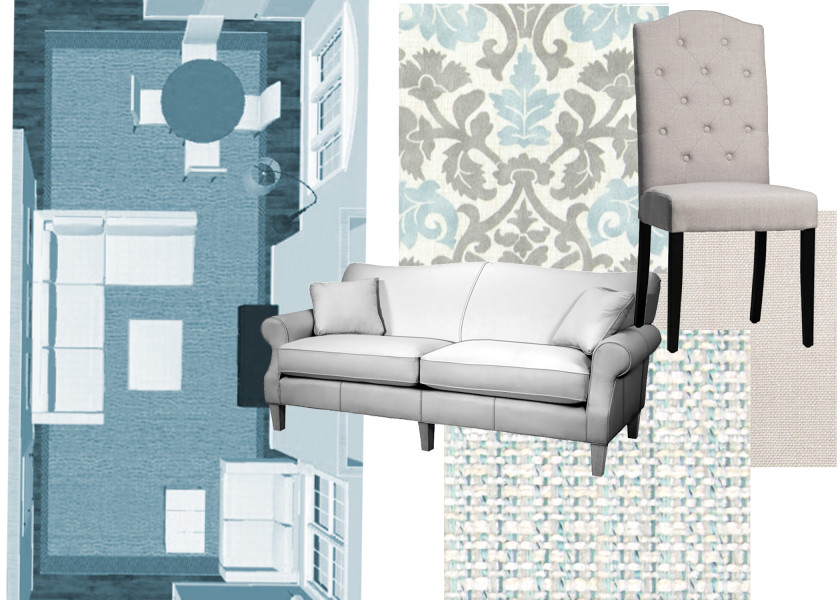 This before and after of a reupholstered wing chair is given a whole new look with Greenhouse pattern A6071. These traditional chairs originally looked very formal (and a little stuffy) in the living room. We reupholstered them in this fun more relaxed pattern specifically for the sunroom. So much more inviting! 
Just imagine the new looks that you can achieve with some of my favorite bright patterns in the new January books. Try some of these pattern combinations. The possibilities are endless. ~ Denise
New Inspiration Every Month.
Greenhouse Fabrics would love to work with you on your project.  Contact one of our Fabric Specialists at [email protected] or 866-755-5000.