Let Life Happen with Crypton® Home Fabric
by Greenhouse Fabrics on
written by Tyler Kinney
Tyler is a Greenhouse Fabrics intern and MBA Candidate at UNCG. As the owner of a new black lab puppy and German Shepherd, Tyler was excited to learn more about Crypton® Home.
What Makes Crypton® a Good Option?
Before hearing about Crypton Home, I assumed that dark colored fabric would be the future for my living space. I can easily blame this on my two dogs, who always find a muddy place in the yard. However, I cut myself no slack, my innate ability to spill drinks on furniture is inevitable. Luckily, with Crypton Home my dream of owning light colored furniture can finally become a reality. I dove a little deeper into what makes Crypton Home such a good option for people with busy lives, kids, animals, and inability to control their beverages.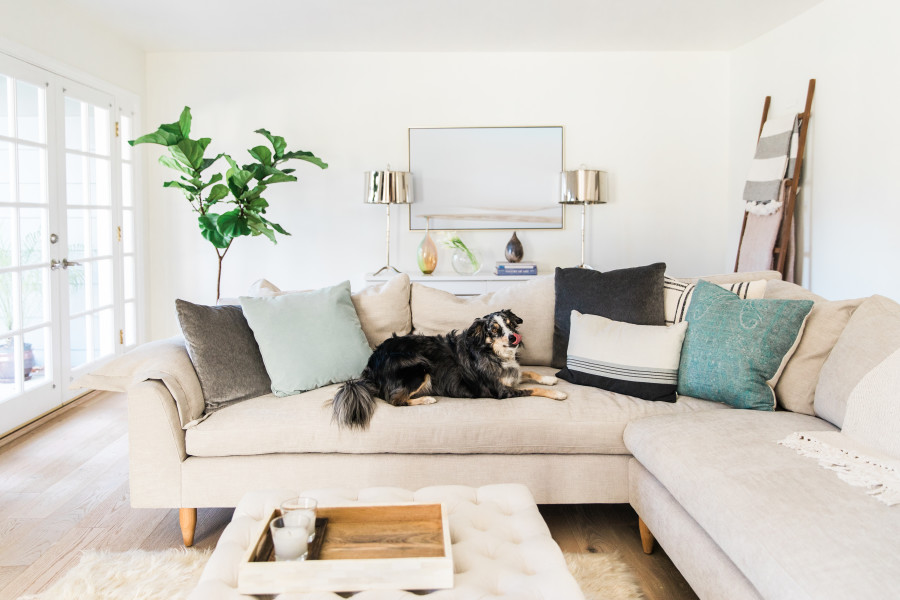 Stress-Free Stain Resistance
Crypton Home fabric achieved the max score for the oil drop and water drop test with the American Association of Textile Chemists and Colorist. This means that when oil or water falls on a Crypton Home fabric it doesn't seep through to the bottom side of the fabric, instead it protects your furniture from picking up smells and stains from spills. This was accomplished through an immersion process that transforms the fibers to make them stain and odor resistant, plus a moisture barrier that makes the fabric impenetrable to spills. But you don't have to take my word for it, check out this video to see for yourself.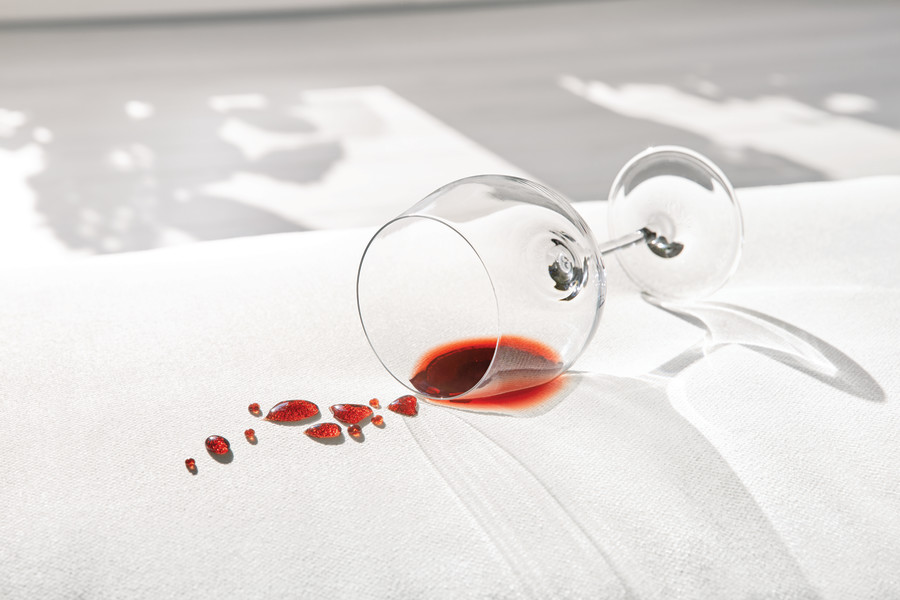 Where to Find Crypton Fabric
Greenhouse Fabrics just released two brand new books full of Crypton patterns and prints! Need help finding that perfect Crypton fabric? Our team is here to help you. Call us anytime at 866-755-5000. We love to talk Crypton!