Josef Frank: Master of Floral Pattern Design
by Greenhouse Fabrics on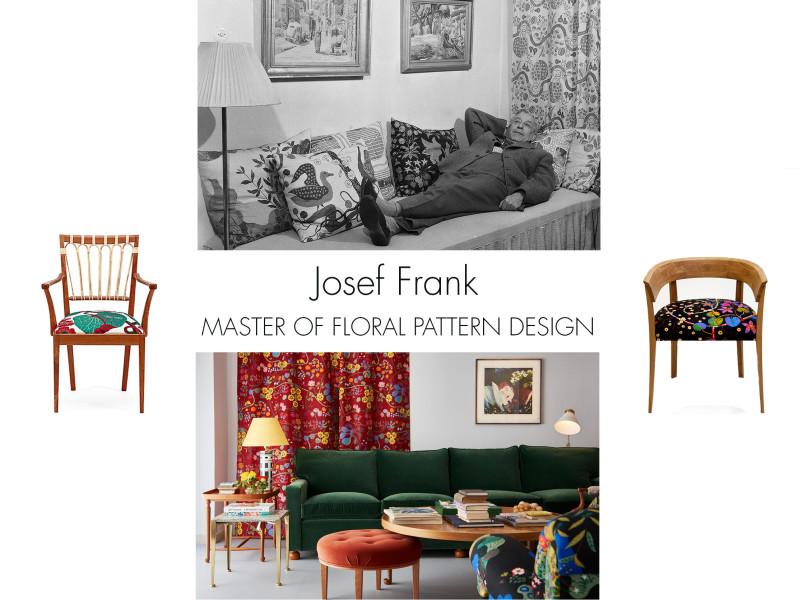 written by Melissa Wolck
Our product development team is always on the hunt for the latest and greatest fabrics introduced to the market. As a matter of fact, they are shopping for new product as we speak at Showtime, the internationally acclaimed fabric event hosted by the International Textile Alliance.
Though our best sellers are solid woven textures in shades of cream, beige, gray and occasionally, blue, there are times that larger than life colorful prints are put in front of us that we just can't resist. That was the the case with these three fantastical florals inspired by one of Sweden's most influential designers of all time, Josef Frank (1885 – 1967).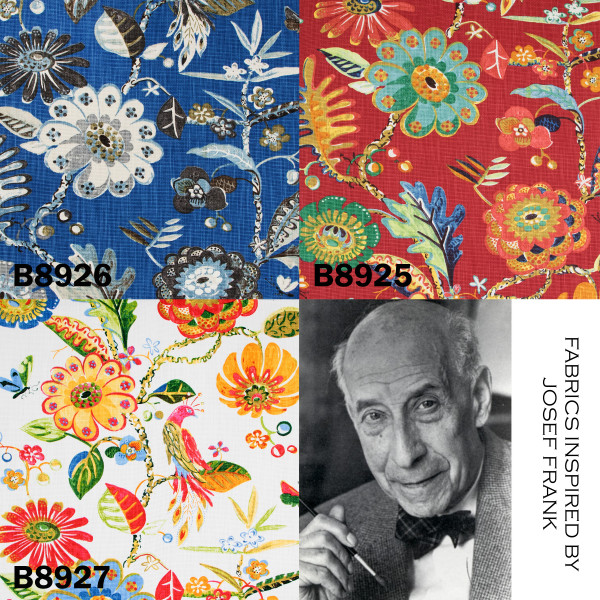 Josef Frank, was born in Baden bei Wien, near Vienna, in an assimilated Jewish family. He studied architecture at Technische Hochschule (Vienna University of Technology) in Vienna. In 1919, Frank was appointed the Professor of Building Construction at Kunstgewerbeschule (School of Arts and Crafts) and later co-founded the company Haus & Garten with Oskar Wlach and Walther Sobotka in 1925. While working as chief designer of Haus & Garten, Frank created vividly colored block printed linen fabrics. It was merely the beginning of his inspiring career as the "master of floral pattern design".
Josef Frank's early work depicted a rather scientifically accurate style of floral design as shown in the images below.

In 1934, Frank began an exceptional partnership with visionary Estrid Ericson, founder of Svenskt Tenn (Swedish Pewter), a Swedish design company. They received a great deal of attention for their work, as it was "completely contrary to the ideal of the time with its bold contrasts in materials, colours and prints." Their work became known as the model for the expression "Swedish Modern".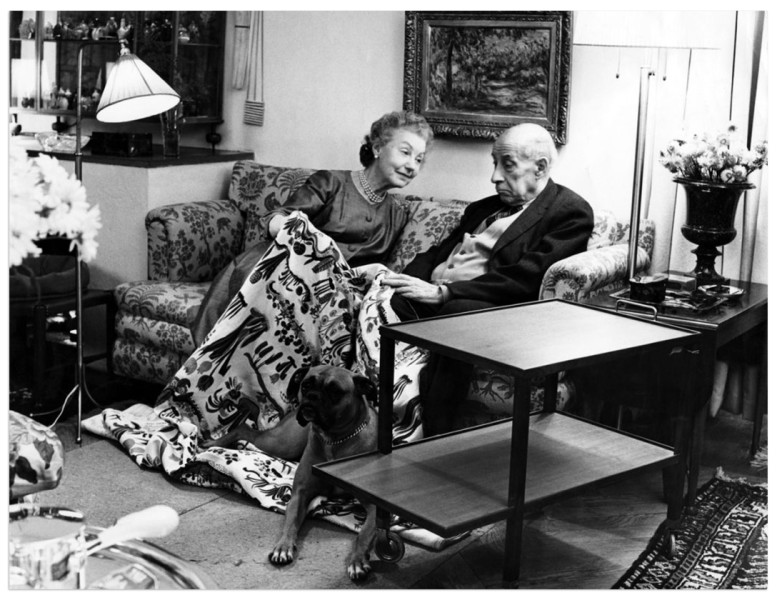 Throughout the next decade, Frank's floral patterns began to take on a more surreal and fantastical style. Large indiscernible patterns of strange birds, fruits, flowers and branches were almost never-ending.

Frank's fear that "standardized interiors would make people all too uniform" played an influential part in the avant-garde botanical designs he created. His goal was to evoke feelings of freedom and comfort in confined spaces with imaginative and colorful patterns.
Check out these incredibly energetic spaces influenced by Josef Frank's patterns and designs.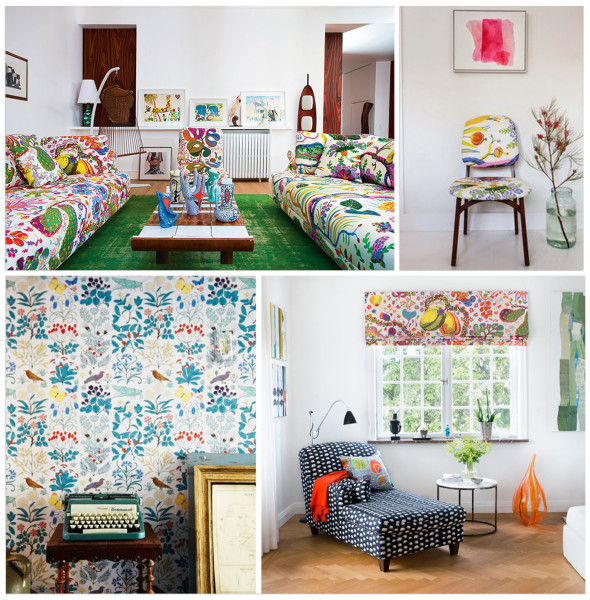 Create a similarly imaginative and whimiscal space with our Josef Frank inspired prints at an affordable price. Click each one for a closer look!