I'm Dreaming of a White Christmas
by Greenhouse Fabrics on
Growing up in Western New York, I am used to bare trees, gray skies, and blistery cold winds this time of year. We always had snow on Christmas morning, and I never minded waking up to beautiful, glittery, freshly fallen snow. Well, that is of course, as long as I could stay indoors with no place that I HAD to be. After living in North Carolina for the past 13 years, I have realized that the mild winters bring a totally different holiday vibe than NY making it a little tricky to get into the Christmas spirit. For instance, it's November 30th, and it is 74 degrees here! Jack Frost, where are you? 'Tis the season to be jolly!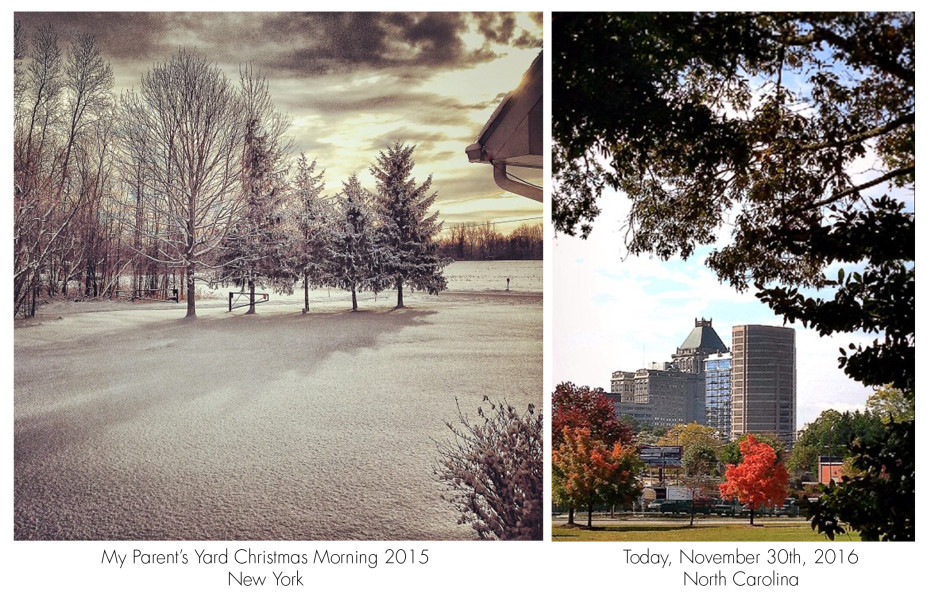 Even without the snow, I'm Dreaming of a White Christmas. Thanksgiving has come and gone. It's time to put away the pumpkins and spice colored décor. It's time to get in the Christmas spirit! With the Christmas season fast approaching, it is easy to get stressed by busy schedules, traveling, shopping, and holiday parties. I like to turn my home into a special holiday retreat during this hectic season; one where I can curl up with a cup of coffee, watch old Christmas movies from my childhood, and create my very own winter wonderland.
I love using white in my home all year round. It's like starting with a blank canvas every season. While white gives endless options for ways to change the feeling of the space, it also makes each decision more critical because there are no other distractions in the room. However, white can essentially be paired with anything!
Create a dramatic backdrop where soft or saturated colors will really pop or simply mix with other shades of white and neutrals to harmonize your space. Introduce red and green plaids to create a traditional look. Add accents, such as fresh green pine or wood to give a natural feel to your space. Create a glamorous and sophisticated atmosphere by combining Benjamin Moore's 2017 color of the year, Shadow, a deep purple, with gold and shimmery accents.
Take a look at some of the holiday interiors that I love from Country Living's Cherished Christmas Home Tours to get inspired!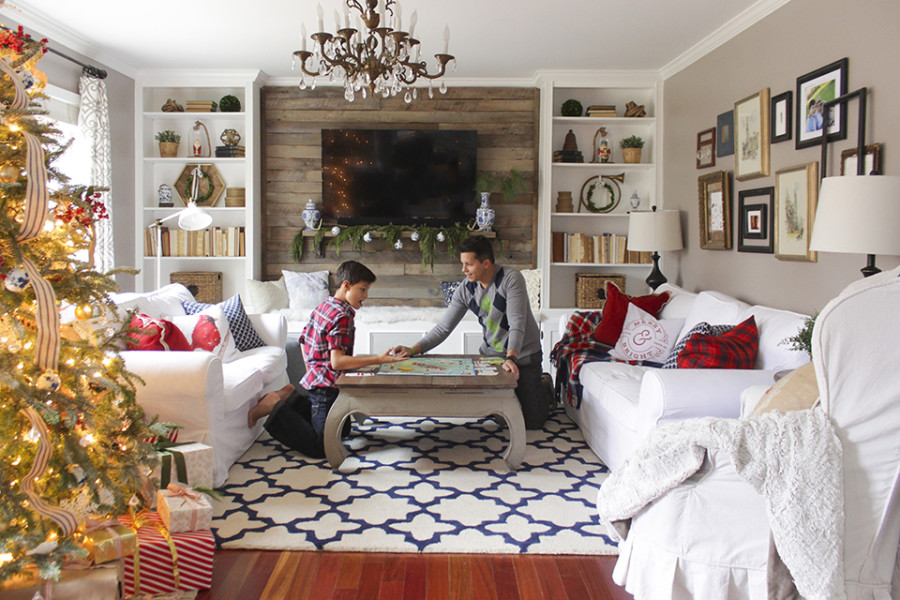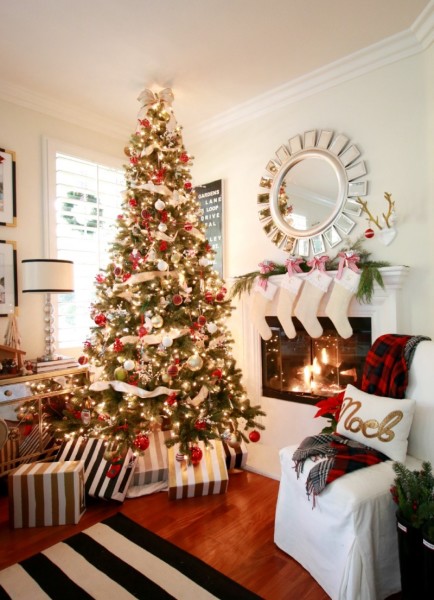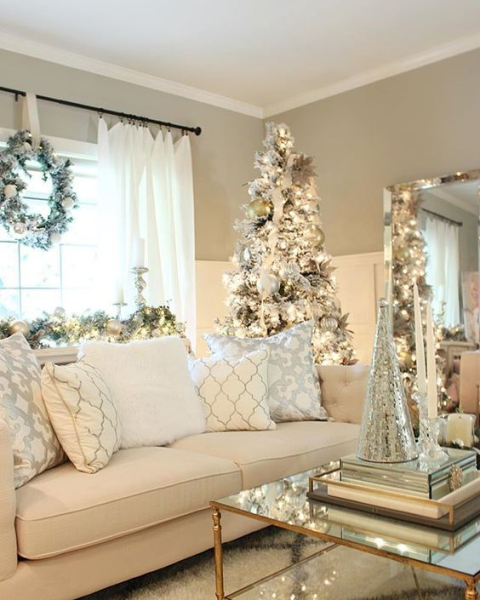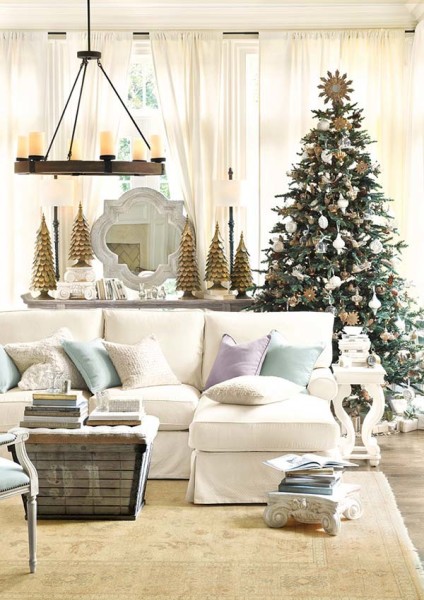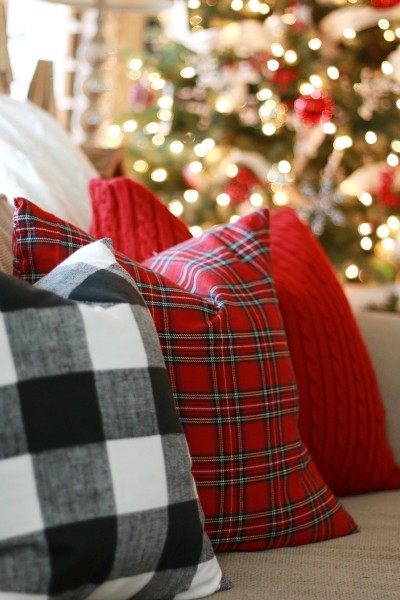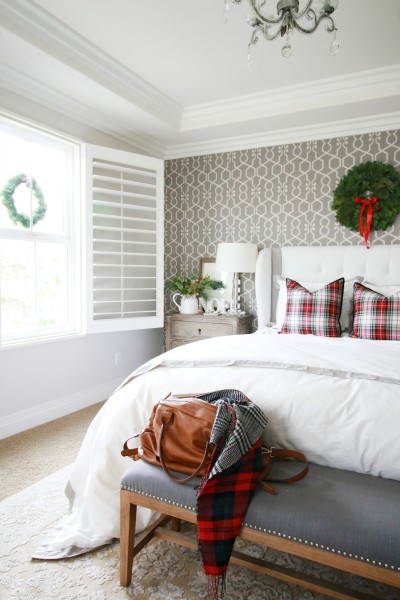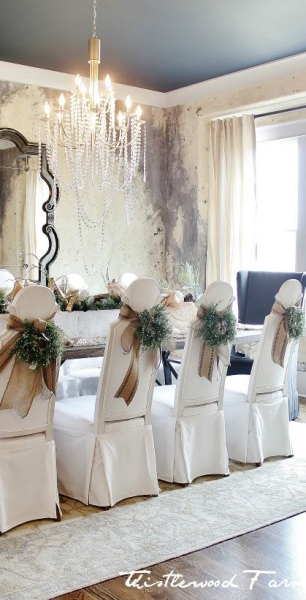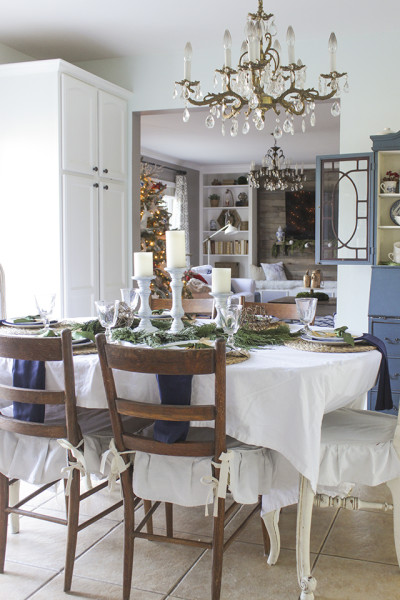 Fill your home this season with the magical spirit of Christmas by incorporating wintery white fabrics into your space.  Our Washed Naturals Collection (Book D61) offers a beautiful selection of bright whites and natural cotton fabrics. If you are worried about using white fabric because you're afraid it will get dirty or worn, rest assured, because these high quality cottons are machine washable! They are pre-washed and pre-shrunk giving them an incredibly soft hand that will "wear in" not "wear out" through repeated washing and dry cleaning cycles. 
Each fabric is woven with beautiful tone on tone florals, stripes, and geometric patterns that will add interest to your space. Naturally drapable and durable, these cotton fabrics are the perfect choice for bedding, drapery, and slipcover applications. Whether you desire a sophisticated formal atmosphere or the essence of a shabby chic cottage, our Washed Naturals are perfect for any stylish interior.  
Warm up your space this holiday season with one of our gorgeous wintery white cotton fabrics!
I'll be creating my winter wonderland this weekend! I'm hoping there is a slight chill in the air to help get me in the spirit! Here are my favorite picks from the Washed Naturals Collection!
I've also selected some coordinates to get you started this holiday season!