How to Make Greeting Cards from Fabric Scraps
by Greenhouse Fabrics on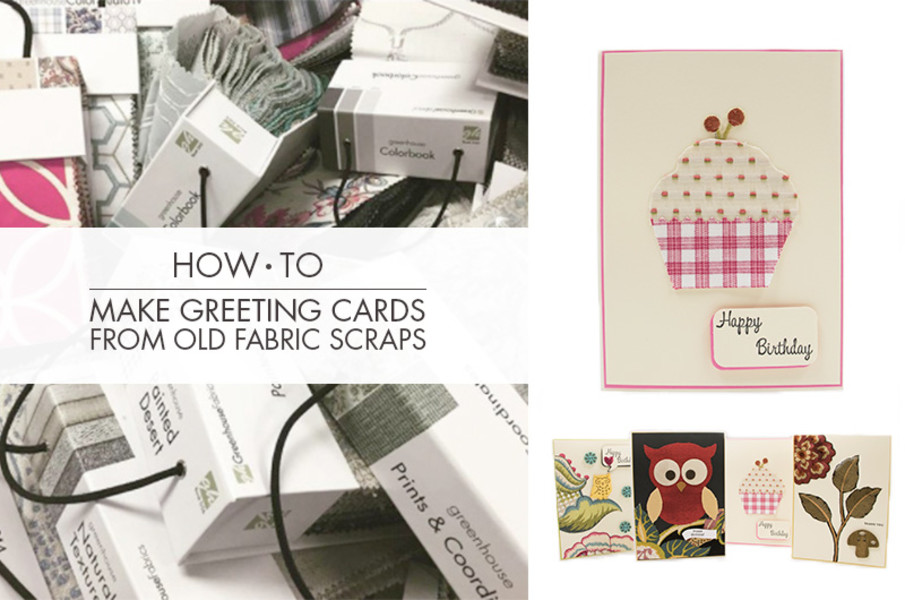 written by Melissa Wolck
We are always wondering what to do with our old sample books and unused fabric scraps. It seems like a shame to toss them in the trash. We were so thrilled when one of our customers sent us a bunch of greeting cards that she made from some of her old Greenhouse Fabrics sample books. Look how cute they turned out!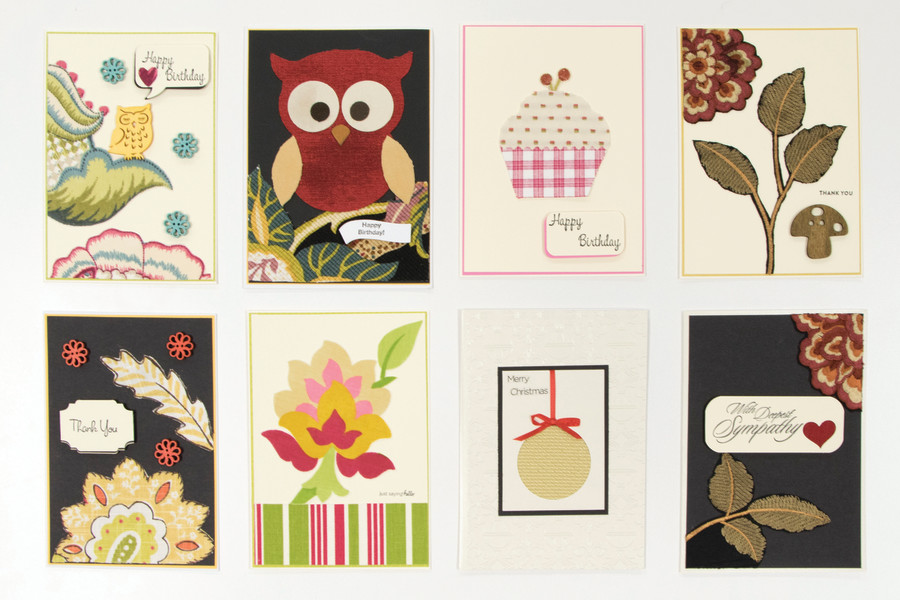 Aren't these great? I loved them so much I was inspired to make my own. Here's how I did it...
STEP 1 - Gather your old fabric sample books or scraps.
For my first card I chose a busy floral print so that I had a variety of shapes to cut out. The pattern was pretty intricate, so for my second card, I chose a multicolor texture to keep it simple. 
STEP 2 - Cut around the printed shapes.
You can always make up your own shape and cut it out. For example, cut out a heart, a balloon, or an owl like our customer did. 

STEP 3 - Fold a piece of cardstock in half to make your card.
There are pre-made cards you may purchase with envelopes, but I used what I had on hand. For a smaller card, I cut my cardstock down to size once I folded it.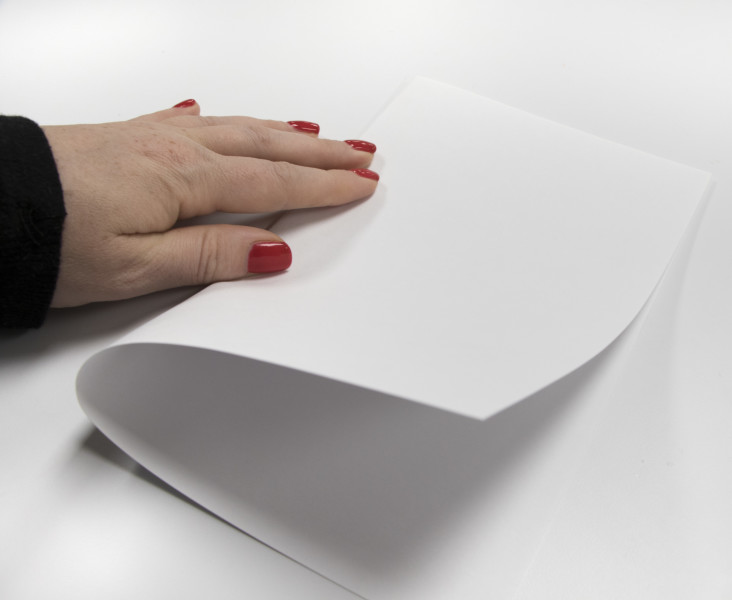 STEP 4 - Arrange your shapes on the front of your card. 
Take your time. Move your pieces around until you like the placement of the shapes. Place some on the inside, back, or on the outside of your envelope!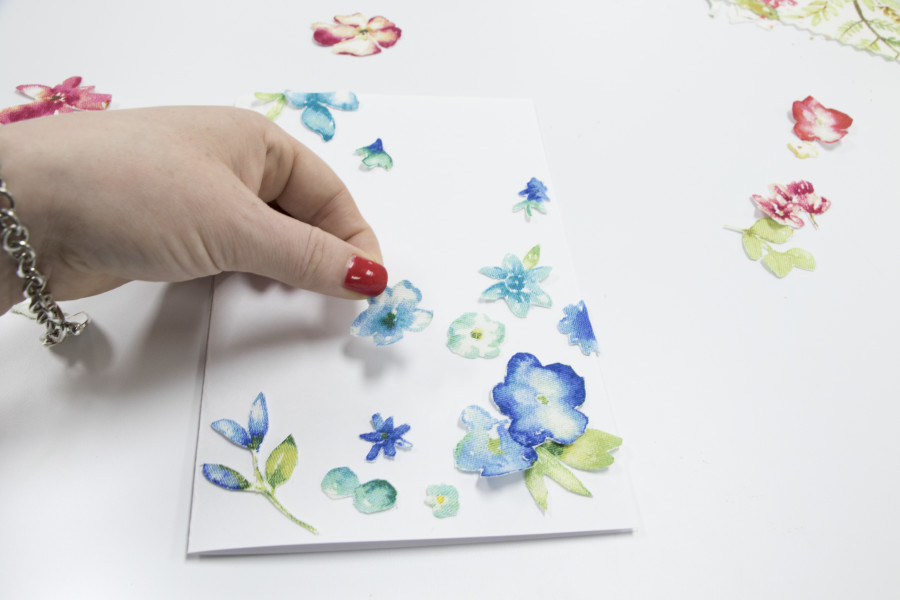 STEP 5 - Glue down your fabric shapes.
Once you have decided on the arrangement of your fabric shapes, glue them down. I used fabric glue, but there are many options that will work for this part.
STEP 6 - Add your greeting.
I added "Thinking of You" to the front of the card. Add any saying you wish using your own handwriting, stickers, or pre-printed typography. If you'd like, add your greeting to the inside of the card only.
Voila! This was my finished product. I think it turned out pretty good.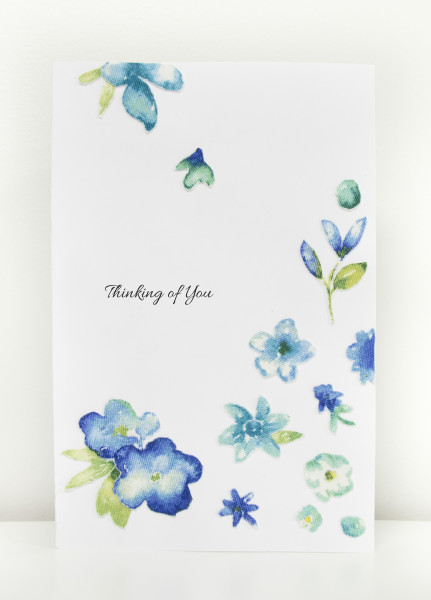 If you want to make your card using solid fabrics or a simpler design, cut out one shape only. Personally, I like a minimal look.