Holiday Entertaining
by Greenhouse Fabrics on
Greenhouse Fabrics works with many talented interior designers and upholsterers. As we discover new fabric styles, patterns, and colors, we look for ways to share our inspiration and love of fabrics. Denise is an award-winning interior designer with 30 years of experience who contributes to our weekly blog once per month as we introduce new fabrics to the trade.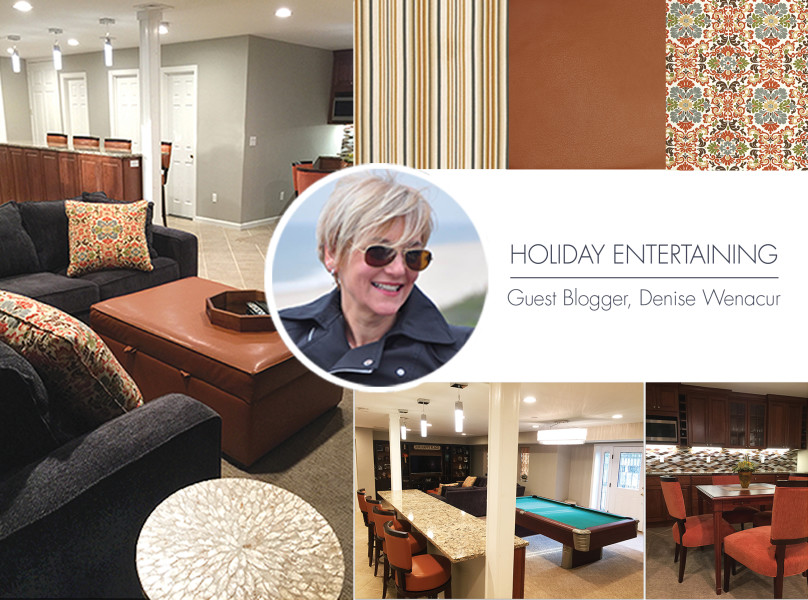 written by Denise Wenacur, DW Design & Décor LLC
It's that time of year for Holiday Entertaining, and we created a space just for that!
Once used as a storage room, this large basement had no other function other than to house clutter. With determination, Mom and her three kids sorted through years of items and put all into three piles: garbage, donate, keep. Within no time we had an empty space to begin our construction!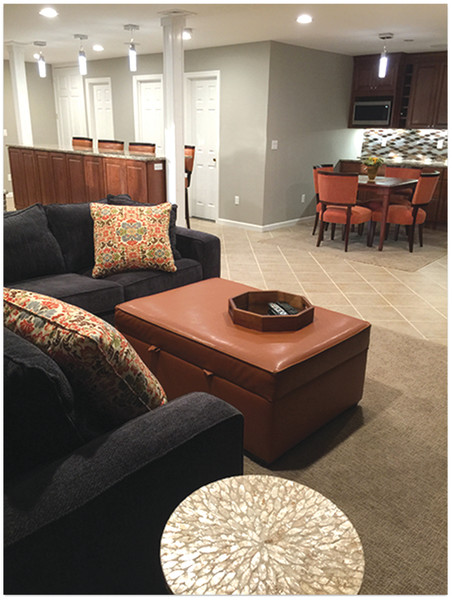 The function of the room was for the kids and friends to hang out, watch TV, play card games and for Mom to quietly read a book when no one was home. A sleeper couch and sleeper ottoman added to the functionality of the room. Upholstery fabrics were chosen for their softness and durability.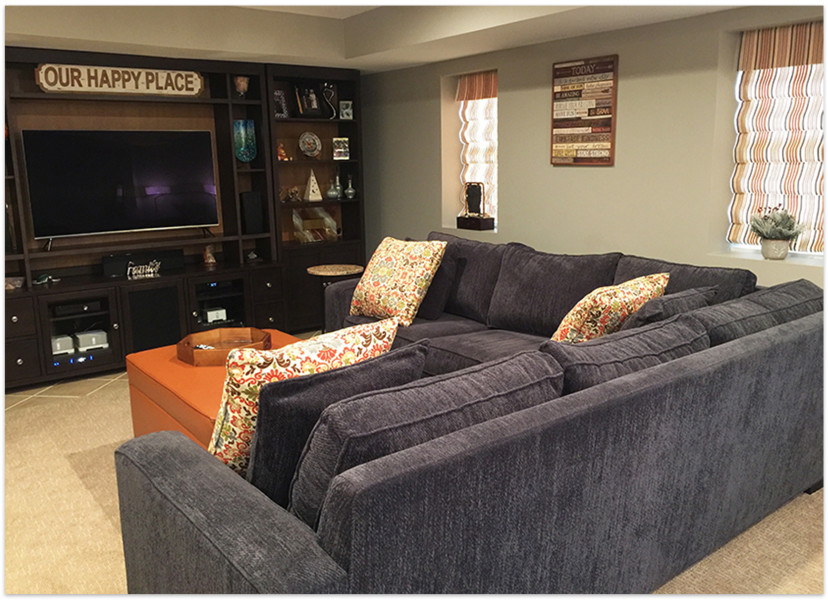 The ottoman and bar stools utilized gorgeous faux leather A9251 MANGO. It added a burst of color to the room while being a practical choice. We picked up that warm tone in the throw pillows A8525 Terracotta with its energetic bright pattern. The same color tones were in the stripe that we specified for the hobbled roman blinds A8526 Vintage. We picked up the warm tone in a soft chenille fabric for the kitchen chairs with B5569 Ember. The largest piece was the sectional in very soft chenille in a cool blue color B7620 Atlantic.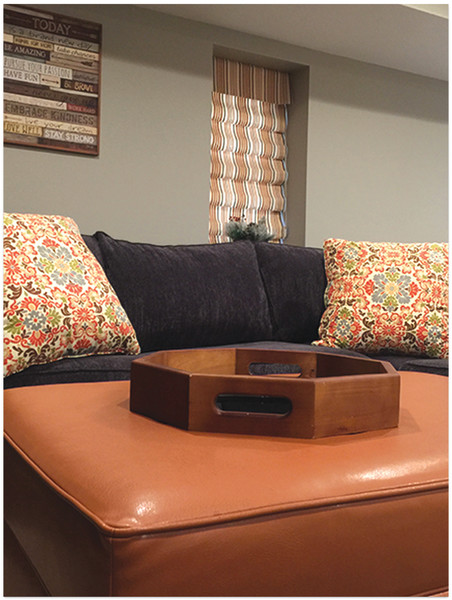 We designed and built a beautiful galley kitchen and full bathroom for late nights and sleepovers. The pool table was positioned center stage with comfortable bar height stools for spectators. Now completed for the Holidays, we know this family will be entertaining in STYLE!