The Greek Key: An Iconic Design
by Greenhouse Fabrics on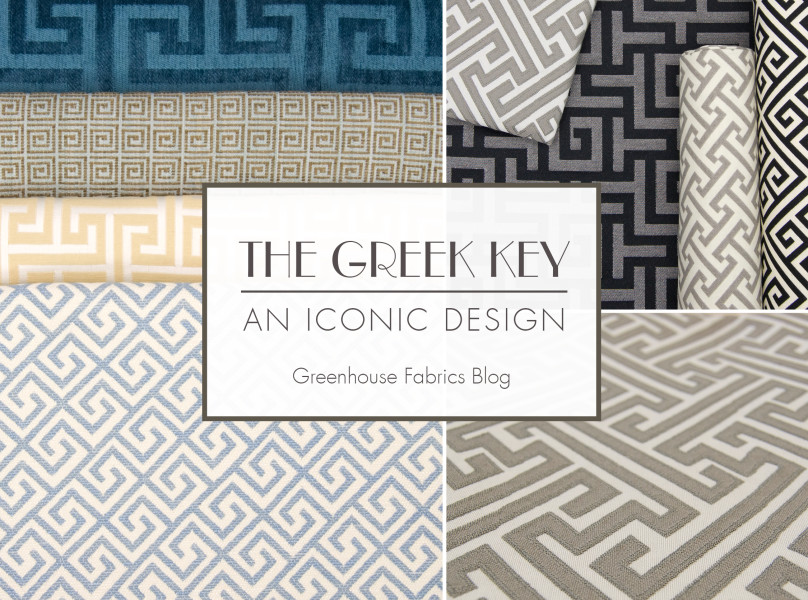 Written by Tiffany Tolliver
Meander, Meandros, and Greek fret are all names to describe the iconic Greek key.  This legendary pattern actually has many origins.  It has been found on Aztec sculptures and Peruvian crafts in South America as well as in ancient Chinese architecture.  It has been a "go to" design for interior and architecture longer than our history even records.  The most epic of origins for this pattern, however, is from ancient Greece. 
In Greek mythology dating back to 430 b.c., inventor and craftsman Daedalus constructed the first Labyrinth for King Minos of Crete in the city of Knossos.  This complex structure was designed as a prison for the Minotaur, a creature believed to be part bull and part man.  Legend says Daedalus barely escaped the Labyrinth after its completion.  
The Greek key is a linear form that winds back on itself much like the design of the Labyrinth.  Hungarian scholar, Karl Kerenyi cleverly connected the Greek key with this complex structure stating that "the meander is the figure of a labyrinth in linear form."   
When examining the two designs next to each other, there is a distinct similarity.  The Greek key adorns Greek and Roman history from this point onward by appearing in furniture, flooring, pottery, and architectural friezes of pediments on temples, palaces, and courtyards.  
This timeless pattern still boldly impacts interior design to this day.  Its influence is evident in flooring, lighting, tables, and casegoods as well as upholstery and multi-purpose fabrics.  This pattern introduces a classical and sophisticated element to bedding, upholstered furniture, and window treatments in any space that it is used.  Symbolizing infinity and unity, the Greek key has been an influential icon in the past, is a prominent pattern today, and will be an enduring and timeless treasure in the future.            
Greenhouse Fabrics offers a collection of Greek key fabrics that will complete your timeless setting: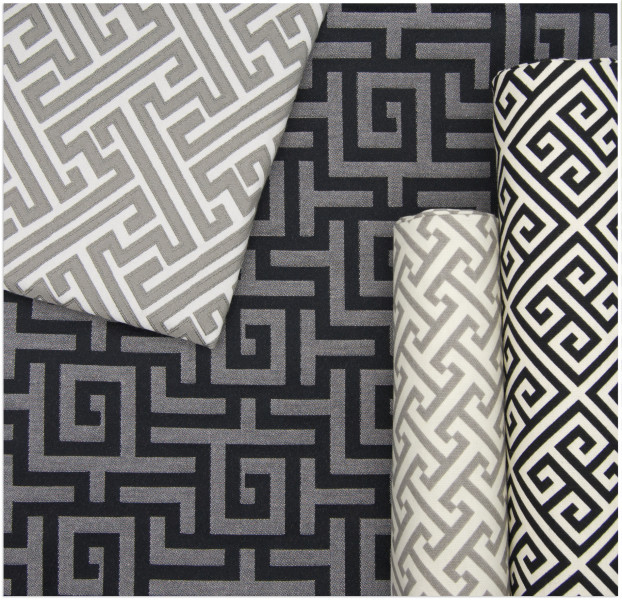 Visit greenhousefabrics.com to discover your next fabric selection.