Fall 2018 Showtime Recap
by Greenhouse Fabrics on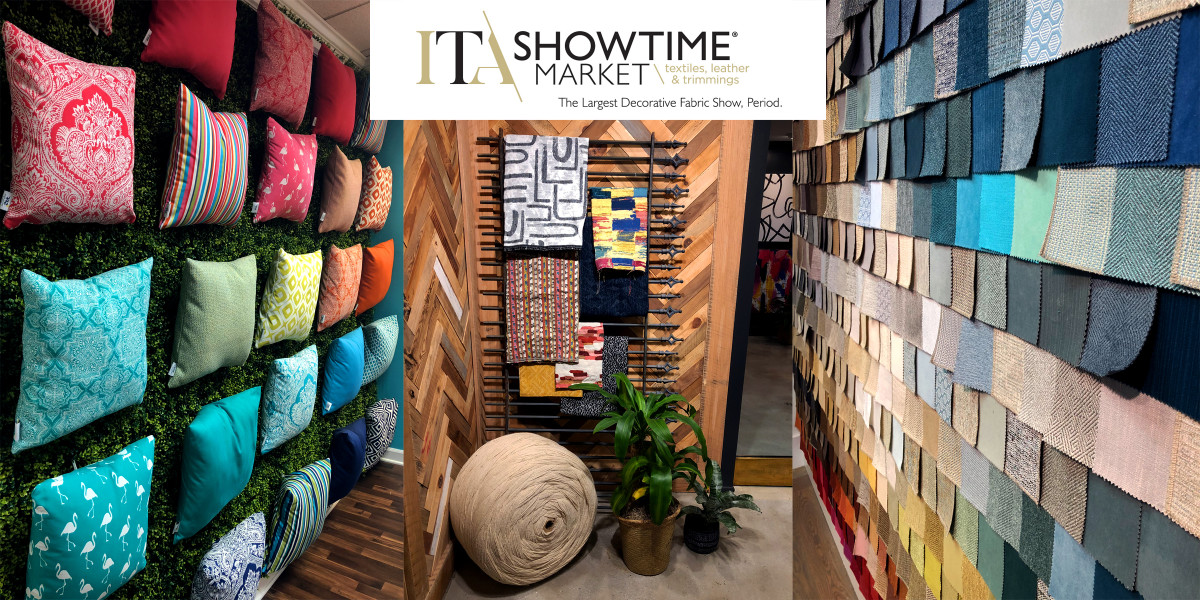 The Excitement of Showtime
Showtime, Hosted by the International Textile Alliance in High Point, NC is a twice a year show where textile mills from all over the globe come together and exhibit their new line for the season. The amazing displays, hospitality, and excitement from seeing all of the new trends make this the most wonderful time of the year for a fabric buyer!
This season we saw fabric trends in performance, multicolored/chunky textures, velvets, embroideries, mid-century modern, global inspired, and menswear looks. Color trends prove that blue is still standing tall alongside neutrals, grays, "griege," and multi-color looks. Pops of coral emerged as Pantone announced the new 2019 color of the year, living coral.
Performance Stories
Performance stories were the rave in every showroom with each vendor having their own version. Performance can mean different things to different people but the overall concept is cleanability and limitless design opportunities for the end consumer. Our viewing of the new Crypton® Home and Revolution® Performance Fabrics lines were a fascinating insight into where this trend is taking us.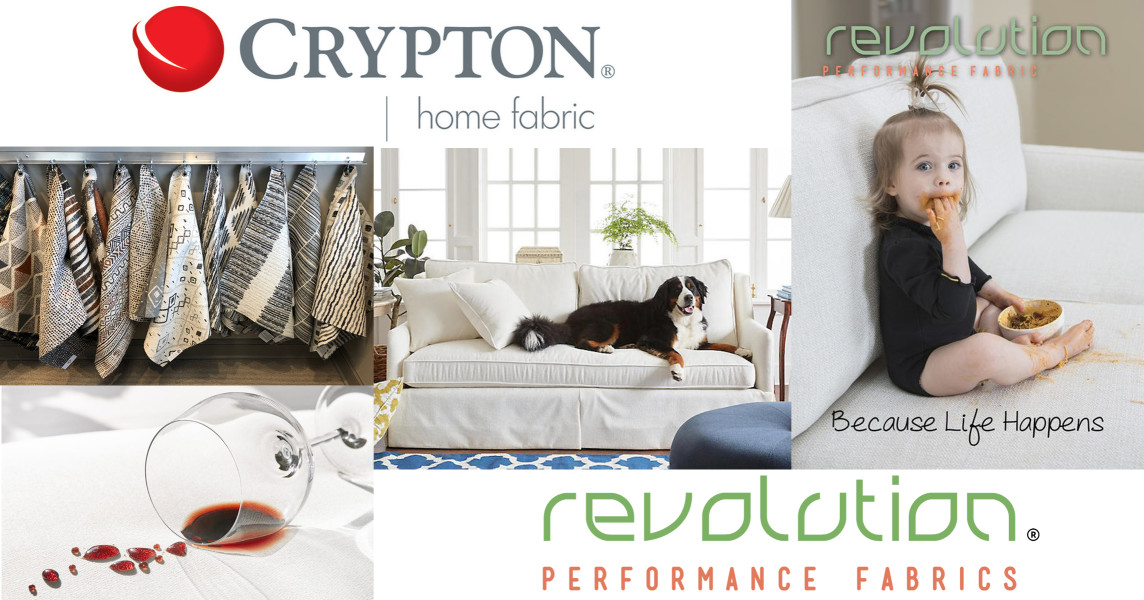 Textures
Multicolored and chunky textures dominated as the want and need for added interest has emerged into the marketplace. The elevated textures we saw add dimension, depth, comfort and endless possibilities in design.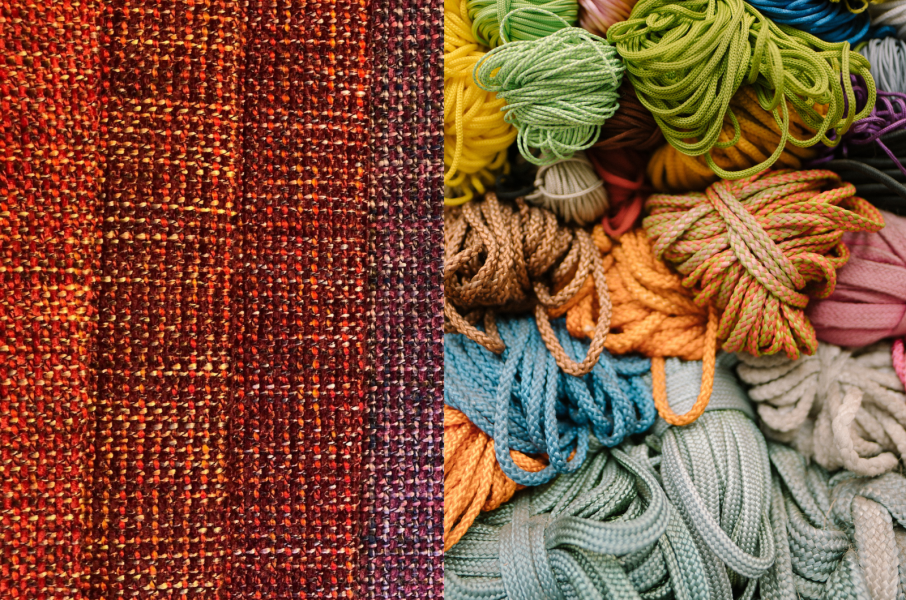 Velvets
Velvets in all shades and styles are still in site and in high demand. Cut velvets in particular were proven show stoppers as the growing trend was shown throughout the market.
Embroideries
Embroideries from geometrics to florals, and small to large-scale were a highly noticeable trend for drapery and pillows.
Mid-Century Modern
Mid-century modern and art deco inspired textiles danced from space to space showing clean-lines, and organic shapes. Mentions of "Gen-Z Yellow" and a "return to the 70's" inspired a fun and bright color palette in many of these fabrics.
Globally Inspired
Saturated colors, graphic patterns, and globally inspired fabrics continue to make a statement in style.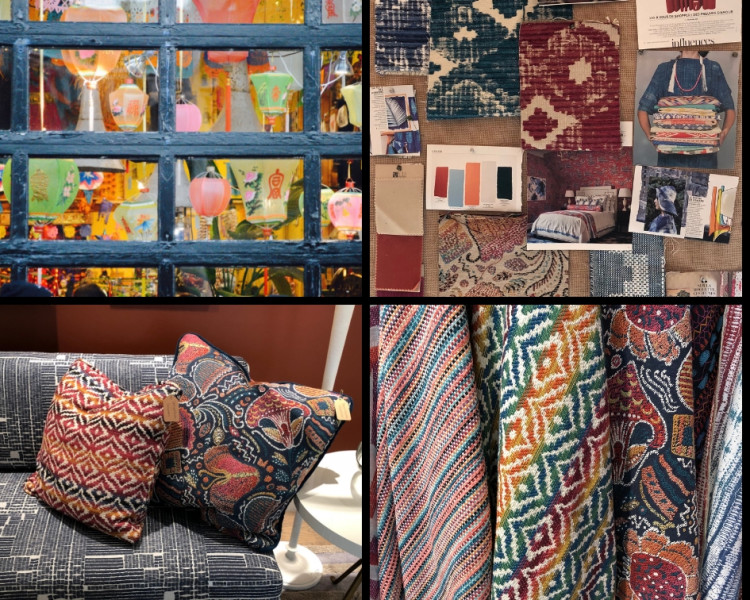 Menswear
Menswear inspired fashions were translated into timeless plaids and stripes moving from runways in Paris to home décor.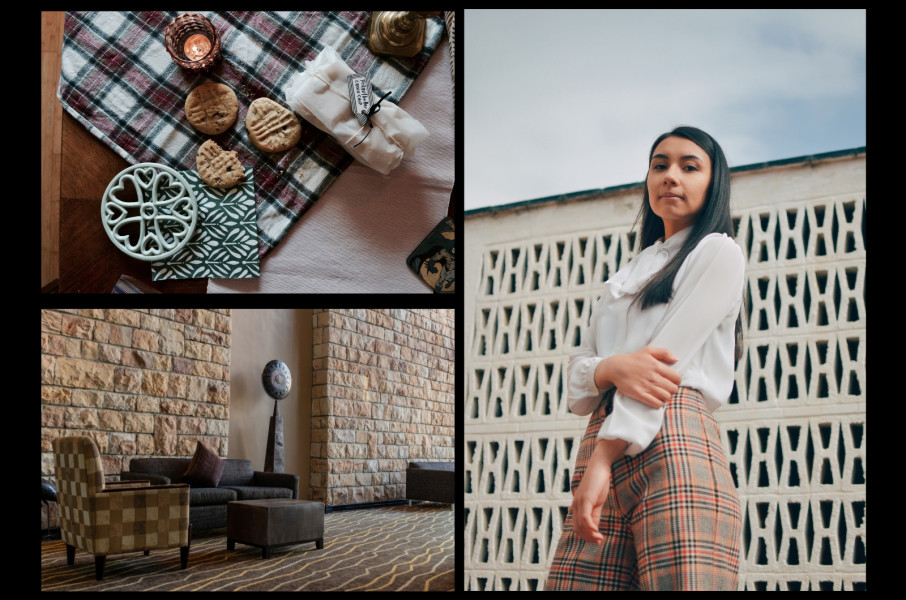 Color Trends
Color trends throughout the show prove shades of blue to still be in the lead, alongside fresh hues of neutral and gray. Pops of coral and blush were seen, leading way to Pantone's® introduction for the new 2019 Color of the Year, Living Coral.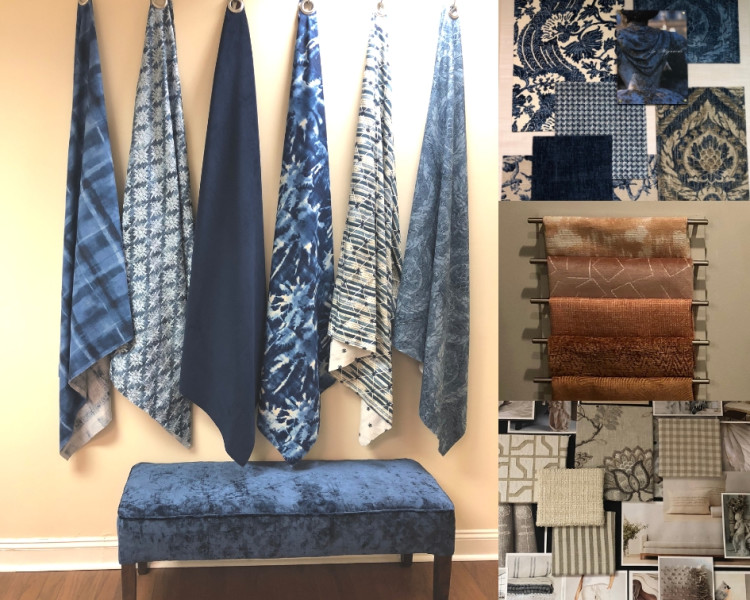 Greenhouse Fabrics is dedicated to providing you with all of the latest trends. We're so excited to show you our new collections specifically designed for you in 2019!