Fabric Texture: An Important Element of Design
by Greenhouse Fabrics on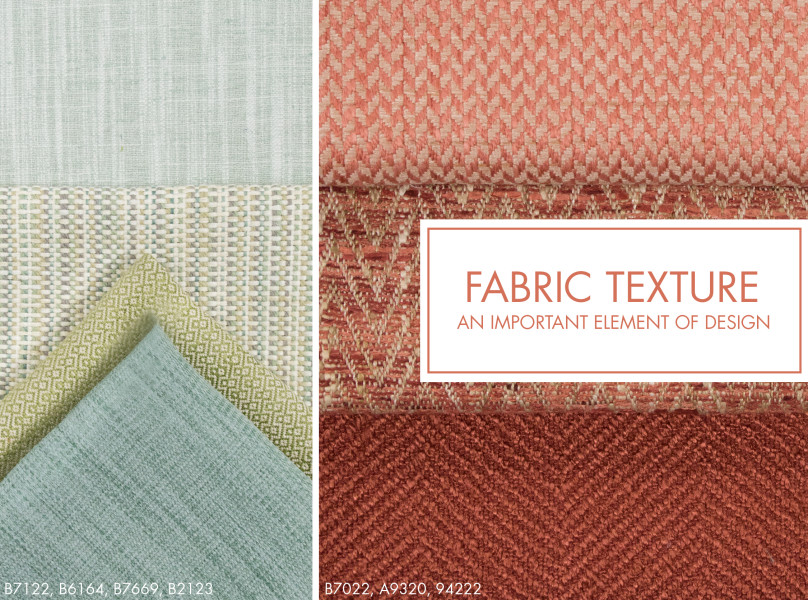 written by Melissa Wolck
One of the most important components of designing an interior space is Texture. Texture refers to the way the surface of an object feels or appears to feel; smooth, rough, soft, slick, bumpy. There are many different ways to incorporate texture into your interior design. Add elements such as rugs, artwork, and wall coverings to bring your room to life, but don't forget about textiles! One of the simplest ways to ways to introduce texture and dimension to your interior is through the use of fabric. Let's take a look at some of the various types of yarns and weaves that will add visual interest to your space.
BOUCLÉ YARNS
Fabrics made with bouclé yarns can add a lot of texture to your room. Bouclé yarns are made of various sized loops that affect the overall chunkiness and weightiness of the fabric. Take a look at the image below. See how much texture these solid fabrics can provide because of the bouclé yarns?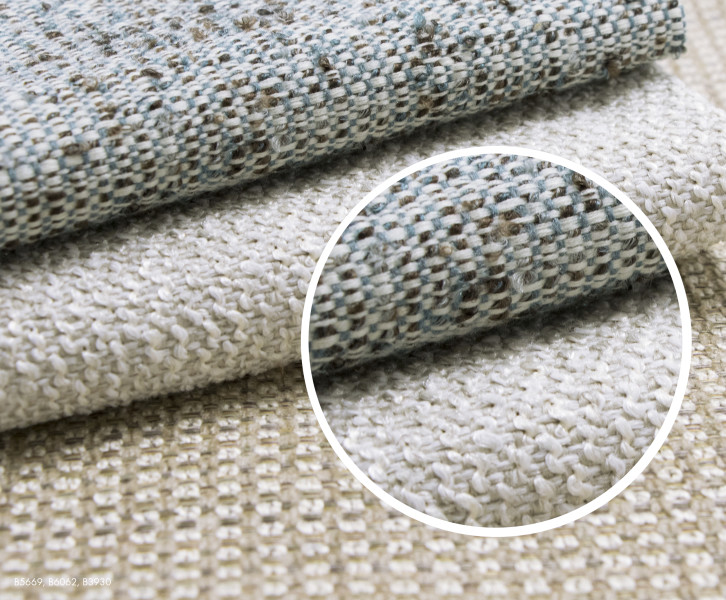 PATTERNED SOLIDS
Another way to incorporate texture and dimension is with "patterned solids". These fabrics are all one color, maybe two, with a subtle pattern woven into the cloth. Patterned solids add a lot of visual interest to your space without being overwhelming. In the image below, there are three different examples of solid herringbone patterns. These are a great way to introduce texture into your interior design. 
SLUB YARNS
Slub Yarns or slubby fabrics offer a wonderful textured look. Slub yarns are made up of thin and thick sections alternating in length and thickness either regularly or irregularly.  The irregularity of the thickness and length of the slub affects the look of the finished fabric.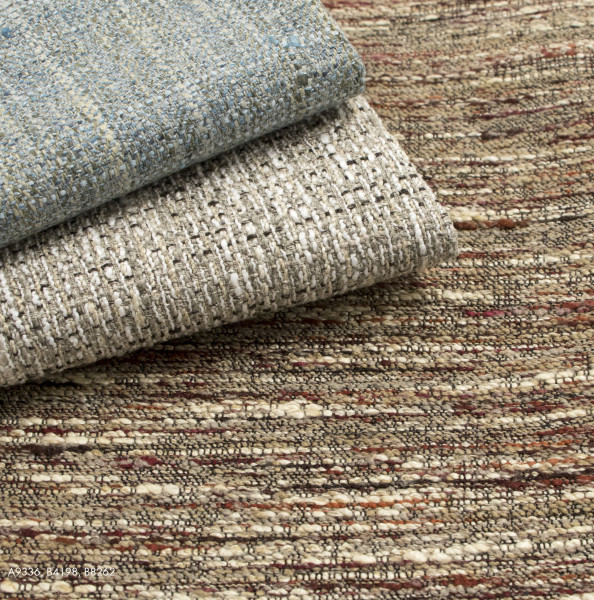 MULTICOLORED SOLIDS
How can a fabric be multicolored and solid at the same time? Take a look at the fabrics in the image below. These fabrics are made up of a variety of different colored yarns, creating dimension and texture. Overall, they appear to be solid, as the dominant color takes charge. In addition to the variety of color, do you notice the different weaves and how they affect the texture of the fabrics? Can you tell which one has a slub yarn? If you guessed the multicolored fabrics on the bottom, you're right!
CHUNKY METALLIC & NOVELTY YARNS
Upholster your furniture in a fabric that is woven with shimmery metallic yarns or giant twisty slubs like those shown below. They are a fun way to add an element of surprise and visual interest to your space.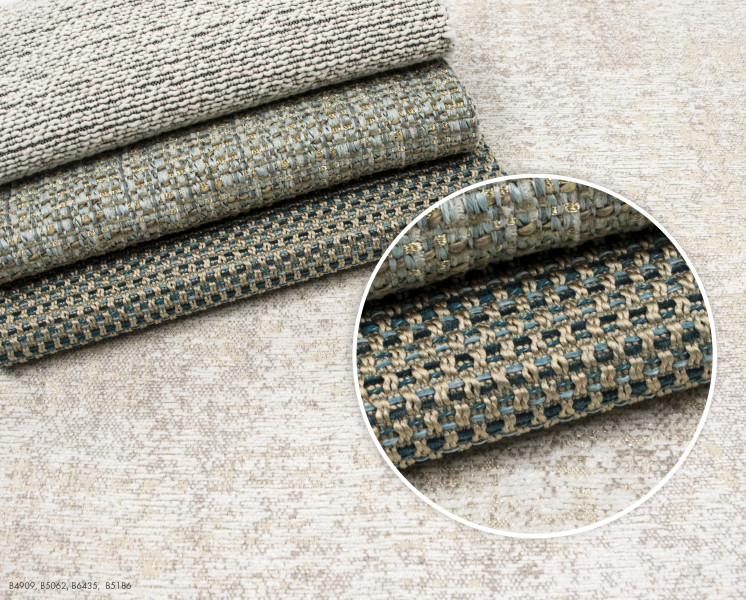 As you can see there are many different ways to add textural elements to your interior design. Types of yarn and fabric weaves merely scratch the surface. Take the opportunity to add elements of texture when you are shopping fabric. It's a great way to create a complete look. 
To get inspired by more articles like this one, Subscribe to our weekly blog email.