Fabric Flowers: A Family Owned Business for 100 Years
by Greenhouse Fabrics on

written by Julie Talbert
In the heart of New York City's Garment District is a family owned manufacturing company that has been making custom flowers from fabric since 1916. M & S Schmalberg Custom Fabric Flowers, was founded by two brothers, Morris and Sam Schmalberg. This 100 year old family owned business is now on its fourth generation. Adam joined his father Warren to help with changing times such as the use of social media and email.  
What makes M & S unique? It's all done by hand. 
Silk, leather, velvet, suede and cotton can all be transformed into beautiful budding roses, hibiscus, dahlias and daisies. Once the fabric is selected, it is stretched on wooden frames and starched. Aged old brass and iron die cutters are used with just the right amount pressure to create various shapes and sizes of petals and leaves. A little heat helps mold the flower to the perfect shape and texture of each petal.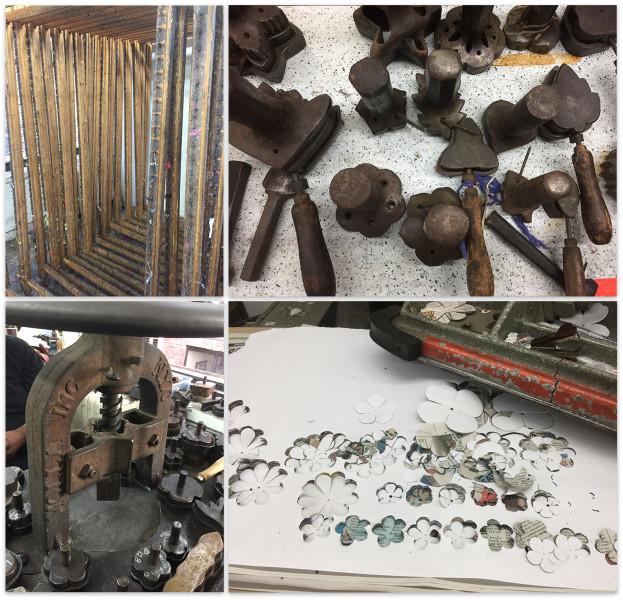 Multiple petal layers are given to the flower makers where each flower is made by hand and brought to life. The process seems simple, however it's an art form. Each petal is delicately layered, glued and embellished with stamens, Swarovski crystals or velvet leaves.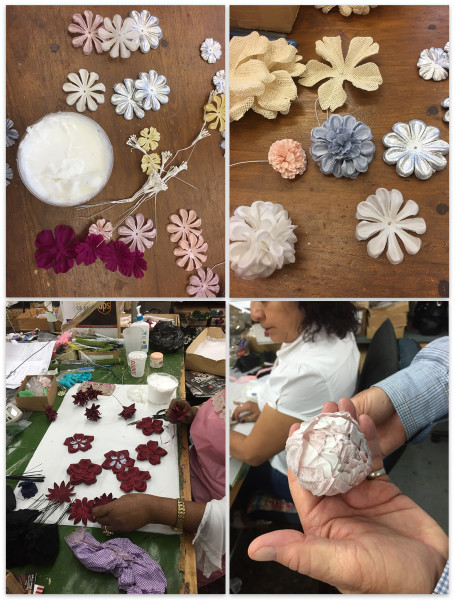 In the 1940's there were dozens of other flower makers and today many fabric flower companies have moved overseas. M & S is the last of its kind.
Orders for custom flowers come from company names like Carolina Herrera, Chanel, Oscar de la Renta, Vera Wang, Marc Jacobs and Ralph Lauren. Anne Hathaway and Bono have both adorned blooming embellishments made by M & S. Sarah Jessica Parker was known for her signature floral brooches on Sex and the City and even Martha Stewart highlighted M & S in her highly acclaimed publication Martha Stewart Weddings.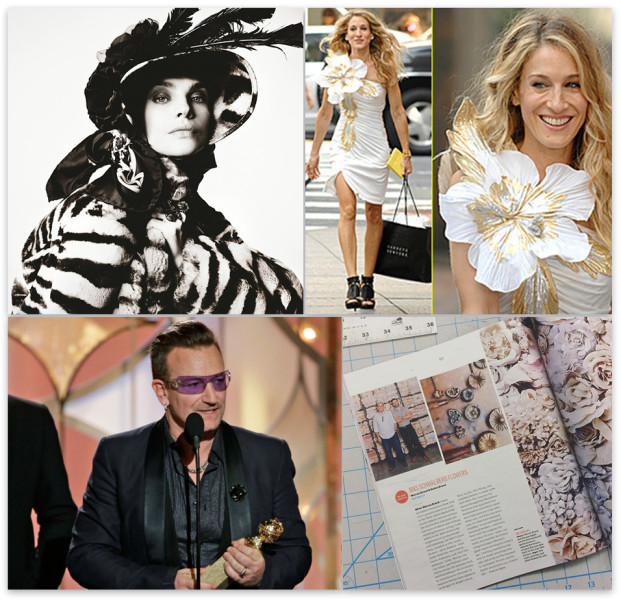 Stop by and make an appointment with Adam to make your own custom fabric flowers. Bring a few of your favorite patterns from Greenhouse Fabrics to create your own botanical lapels, flower clips and other fashionable accessories. I highly recommend it!
Custom Fabric Flowers by M&S Schmalberg
242 W 36th St 7th Fl
New York, NY 10018
212-244-2090