Fabric Design: The Art of Inspiration. The Inspiration of Art.
by Greenhouse Fabrics on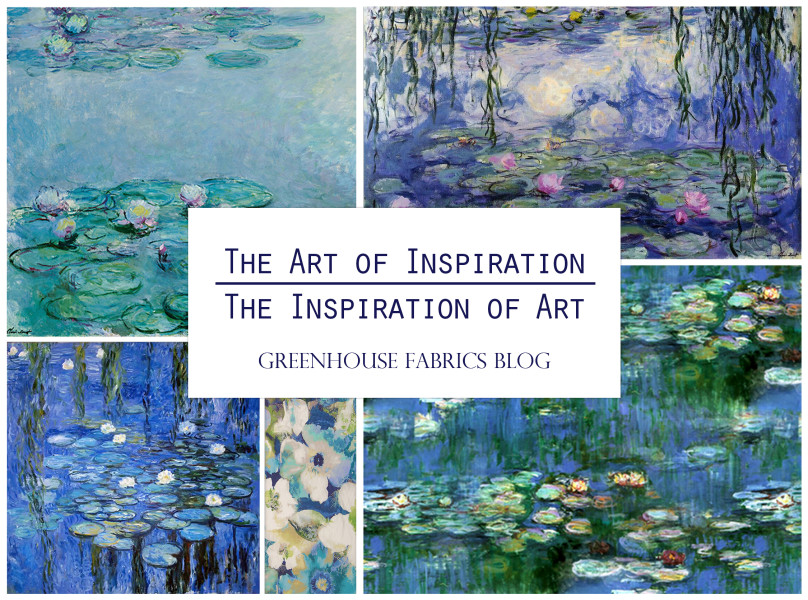 Written by Tiffany Tolliver
What is the relationship between art and fabric design? Many artists find inspiration from fabric when creating their work, while textile designers find inspiration from artwork when designing their fabrics. Fabric inspires art. Art inspires fabric. Henri Matisse's paintings are a perfect example of how fabric influences art. 
Matisse grew up in a textile weaving community in Bohain, France. He was surrounded constantly by beautiful, bold and unique fabrics woven by his family. Not only did he incorporate these fabrics into his paintings, but he also developed his own bold and unique style through the inspiration of the bold nature of these fabrics. Textiles are the common thread weaving his style, inspiration and subject matter together to form a tapestry representative of Matisse's life as an artist.
"Composition is the art of arranging in a decorative manner the diverse elements at the painter's command to express his feelings."  Henri Matisse
He incorporated one of his favorite textiles in his "Still Life with Blue Tablecloth" in a painting in 1890.  He used the fabric to create a field of energy that represents something deeper.  He called these "signs" in his paintings.  This was the beginning of many more paintings to come which would convey more than meets the eye through the use of fabrics. 
The three paintings below exemplify the influence of textiles on Matisse's career as an artist.  
Below are a few examples of how artwork has inspired beautiful fabric designs.
To incorporate art inspired patterned fabric into your next project visit greenhousefabrics.com or call a Customer & Fabric Specialist at 866-755-5000.