Color Transition for Fall
by Greenhouse Fabrics on
Written by Kristen Cathell
As summer slowly begins to fade away into school schedules and cooler evenings we begin to change our pace and our decor. The long days of pool parties, outside entertaining, and summer themes are drifting towards cozy evenings in, hearty dinner parties and warm beverages by a fire.  These shifts are natural and occur every year as we ease into a season of autumn leaves and festivals.
Easily transition your home's decor and provide soothing vibes of fall with simple key color swaps for an on-point and trending space. Create a look that is inviting and warm. Layering decorative throw pillows and comfy blankets allow for a look that is efficiently achieved in a short period time with minimal investment.
Embrace the season's transition with your fabric and leather selections by incorporating warm color hues into your decor.  Pantone has projected cozy tones of butter rum, navy, autumn maple and neutral gray. 
Below are fabrics and leather options to create a warm space as we welcome the coming fall season in weeks ahead.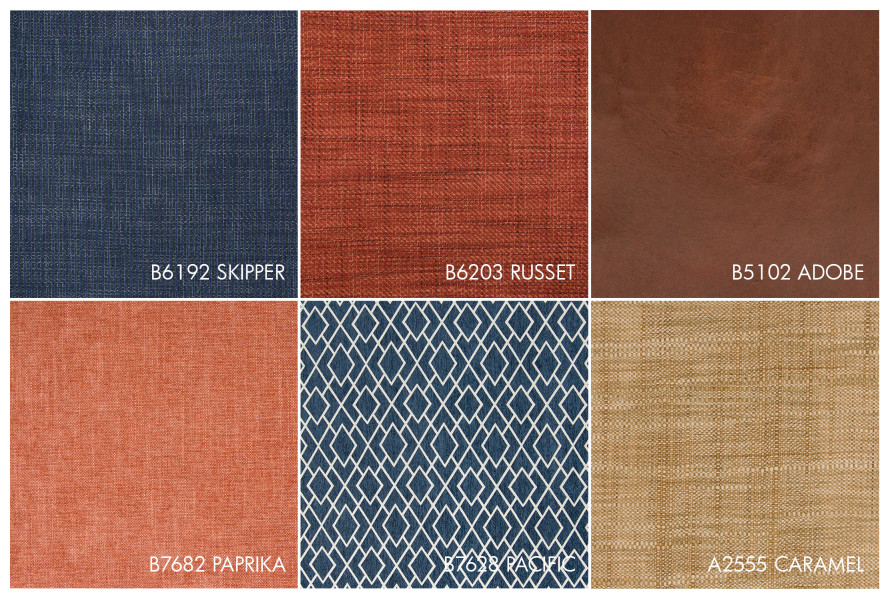 Explore all of our fabrics for the season at greenhousefabrics.com. To request memo samples or -1- yard samples, please call your Customer and Fabric Specialist at 866-755-5000.