Classic Color with Cabana Stripes
by Greenhouse Fabrics on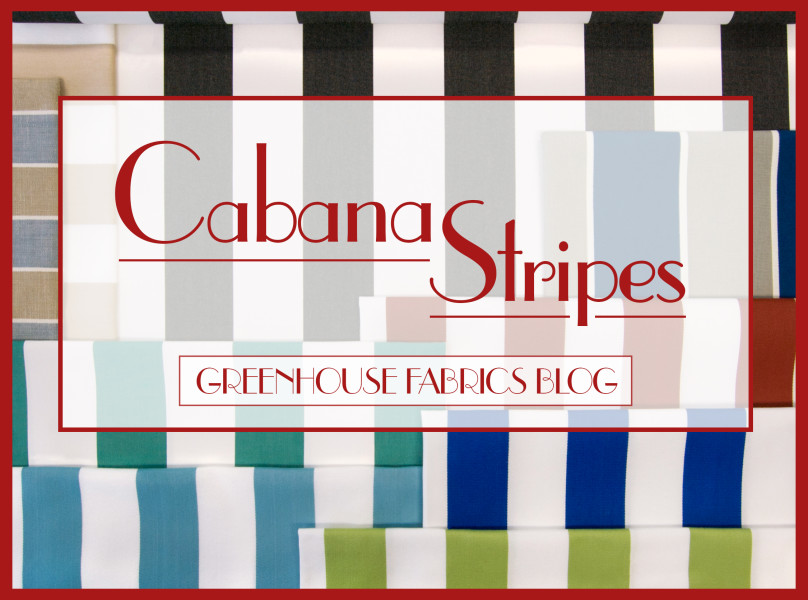 By Julie Talbert
There is nothing more striking than a classic bold stripe.  Reminiscent of summer beach towels and old Frankie and Annette movies, cabana stripes are a slice of summer which can work perfectly in any space.  They come in every color of the rainbow to suit any personality.   Select your color of choice to define your own personal space.  
See how these interior and outdoor spaces made their mark with this classic wide width stripe.
1. The iconic Beverly Hills Hotel is a popular Hollywood hangout in a post-modern architectural style.  Stars like Marilyn Monroe, Faye Dunaway, and the Rat Pack mingled poolside and dined in the Cabana Cafe.  Inspired by a classic country club look, the signature green, and white cabana stripe adds to the nostalgic charm of this 100-year-old hotel.  Repetitive bold vertical stripes are decorated on chaises, banquettes, and the entryway ceiling to highlight this horizontal detail.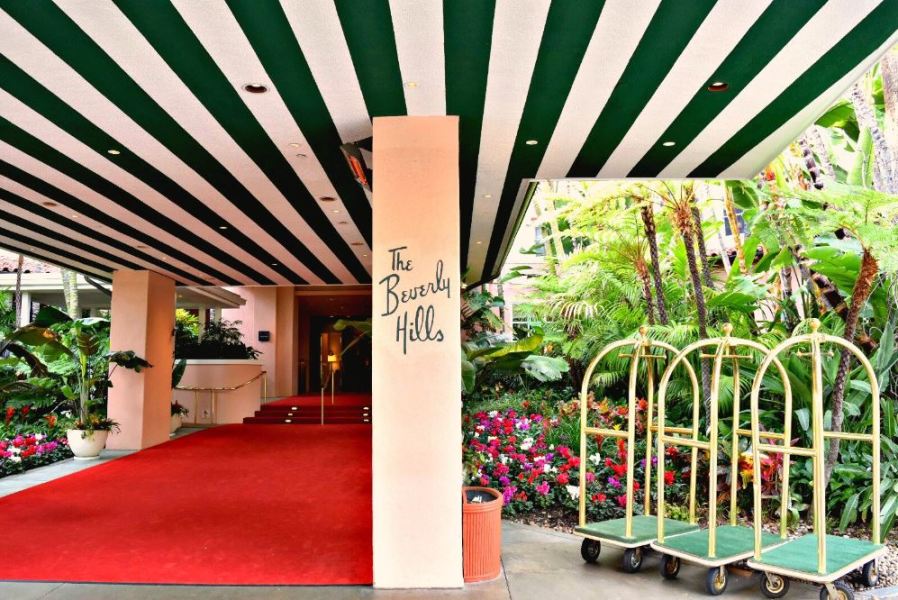 2. Miami Beach is known for its Art Deco style architecture.  The Confidante is a mid-century modern boutique hotel featuring pops of color for a 1950's flair.  Candy colored cabanas, beach umbrellas, and chaises dress up the pool to help set the upbeat playful mood.  Hydrate with a fruity cocktail and mix with friends as you dwell in this Art Deco style.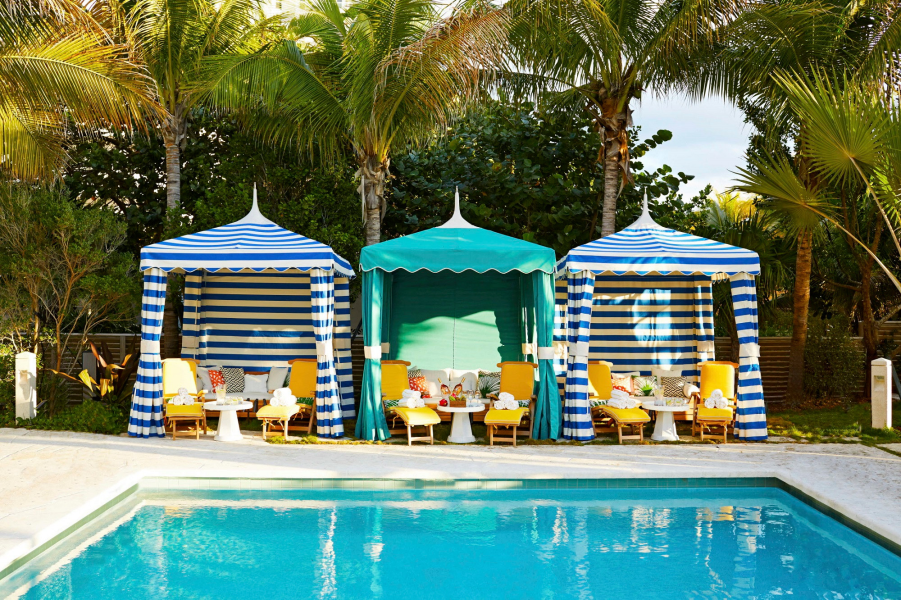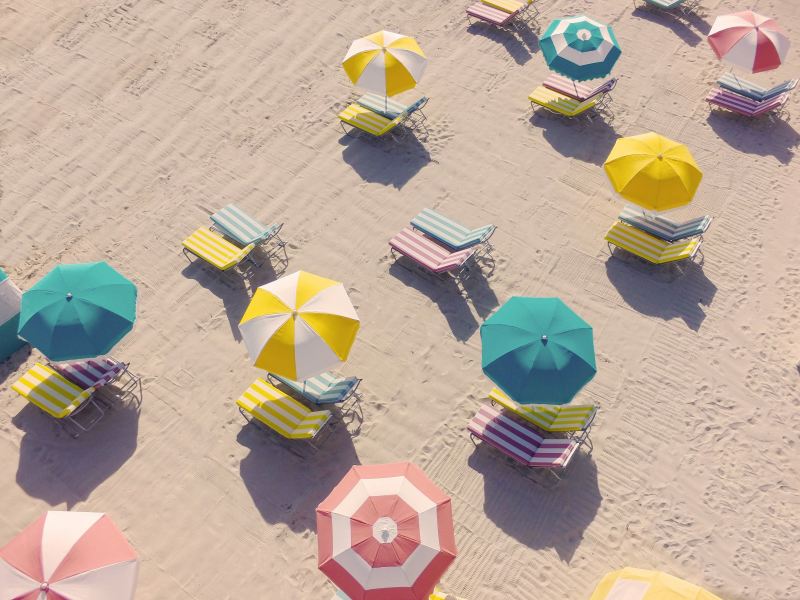 3. Accessorize with a cabana stripe for a casual feel.  Designer Justina Blakeney reflects her Bohemian Bungalow style using patterns, texture and complements her "Jungalow" style with a casual cabana stripe.   
Either way, the possibilities are endless and cabana stripes are versatile.  Create your own look using our Greenhouse Fabric cabana stripes to capture your own unique style.