7 Tips for Taking Great Photos with Your Phone
by Greenhouse Fabrics on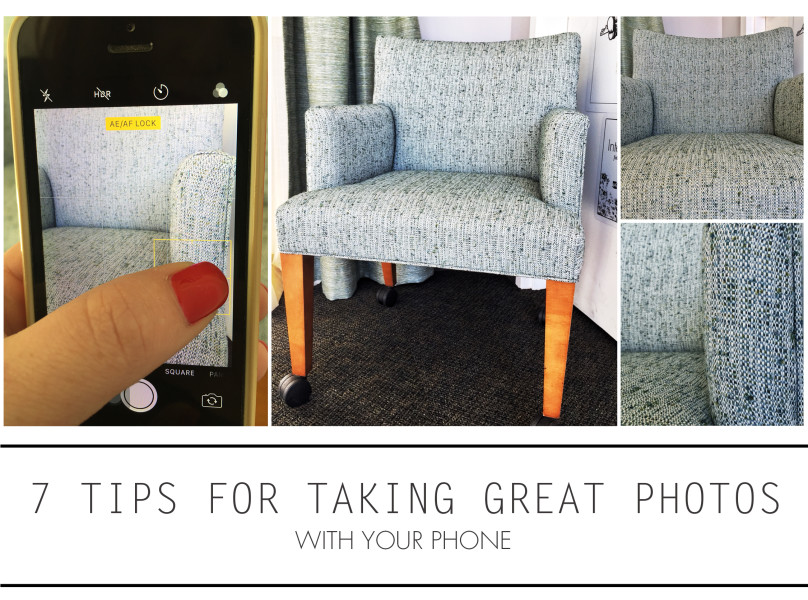 written by Melissa Wolck
Over the past 10 years social media has become a crucial part of marketing and advertising for business, especially for small business. When consumers are interested in making a purchase, they begin by doing research. They're able to find anything and everything they want or need to know about a brand and their products/services by performing a quick Google search.
As an upholsterer or interior designer, it is super important that you have an online presence. You don't necessarily neeeeeed a website, though it would be to your advantage, but make sure that your business can be found online by creating a Facebook or Instagram page or Google, Yelp or Houzz account. There are lots of social media platforms to choose from, and you are able to upload images of your store front and examples of your work to all of them. Besides your company information (store hours/phone number/location), great photos of your work are the most important part of your company page. We are working in a very visual industry. People want to see what you can do and what you can do for them. Taking excellent photos of your work doesn't require a fancy camera. Thanks to all the advancements in the quality of phone cameras, you can capture great images with your phone! 
I have put together 7 simple tips for you. I'm using an iPhone, but phone cameras work similarly across the board, so just take a look at your camera settings. 
#1. Turn on the Grid
Turning on the grid in your camera settings will help you avoid taking crooked photos and help you create a more interesting composition.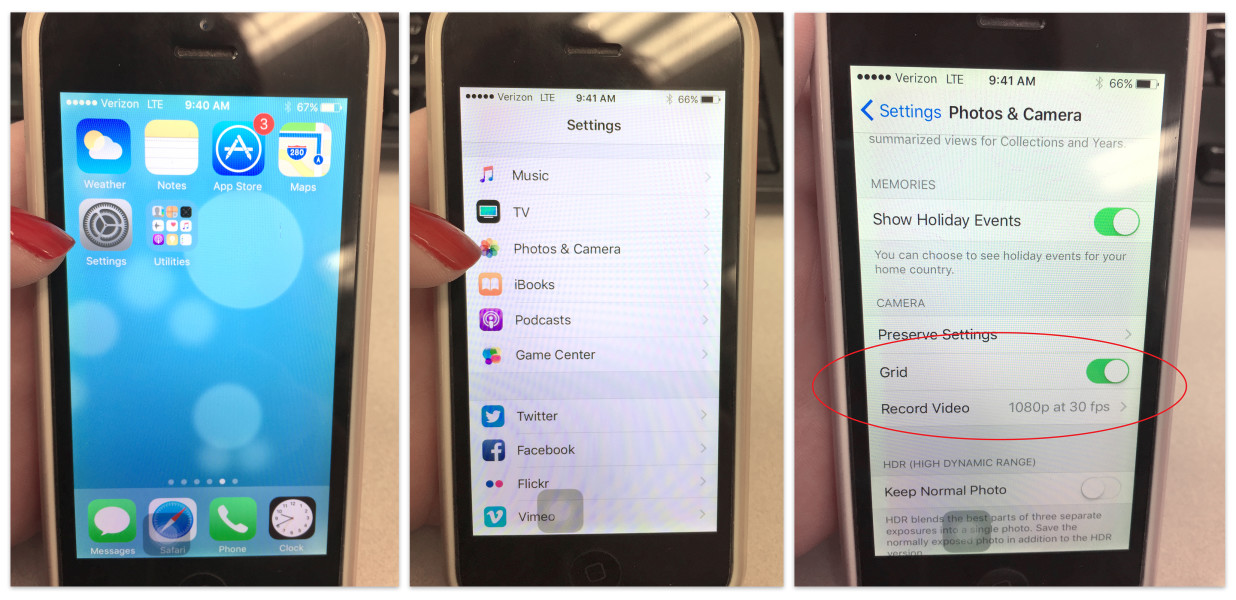 First, find your phone settings icon and open it up.
Scroll until you see Photos & Camera in the menu. Click on it to open Photo and Camera settings.
Now, scroll down to where it says Grid and make sure that it is turned on. Once you have done this, you can back out of the Settings menu and open up your Camera. 
You should see grid lines on your screen. Line them up with the edge of a straight object in your view or use them to compose a balanced image using the "Rule of Thirds".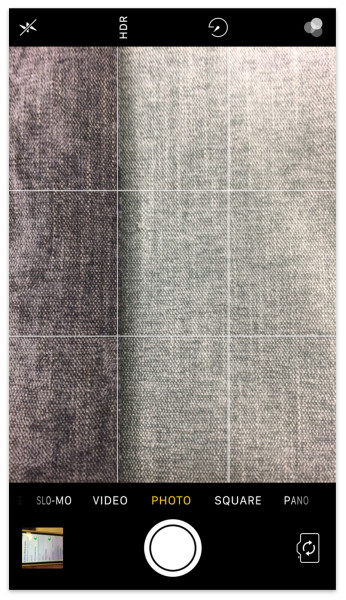 #2. Clear Clutter
It is important that a potential customer can SEE your incredible work. Make sure you clear any unnecessary clutter from the photo. With that being said, showing your unedited workshop might make for a great photo. Just be intentional with it. For example, a water bottle in the middle of the shot...unnecessary.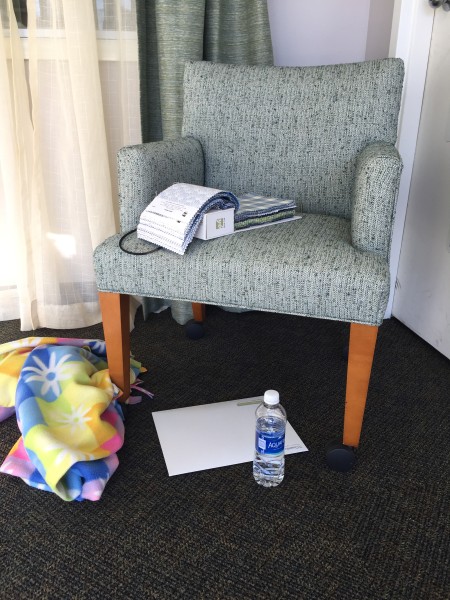 #3. Focus on Your Subject & Adjust Lighting
Your phone is so smart that it can focus and adjust for lighting with a press of your thumb!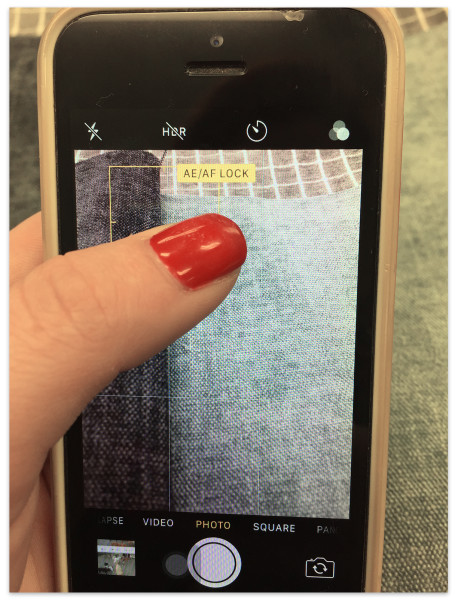 Simply hold your thumb down for a couple seconds on the subject you'd like to focus on. You'll see a yellow square pop up and AE/AF LOCK which stands for Auto Exposure/Auto Focus. You should see the image become crystal clear and the lighting should adjust for the proper exposure. Tap on another area to change focus and lighting for a different subject. 
If you need more control over your preferred lighting, you should see a little sun icon to the right of the yellow box. Move your thumb up and down on the sun to brighten or darken your image.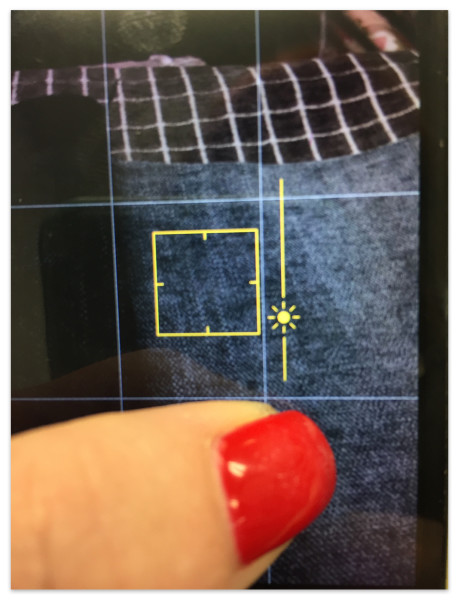 #4. Shoot
You're ready! Once you've set up your shot following the recommended steps above, shoot your photo. Voila.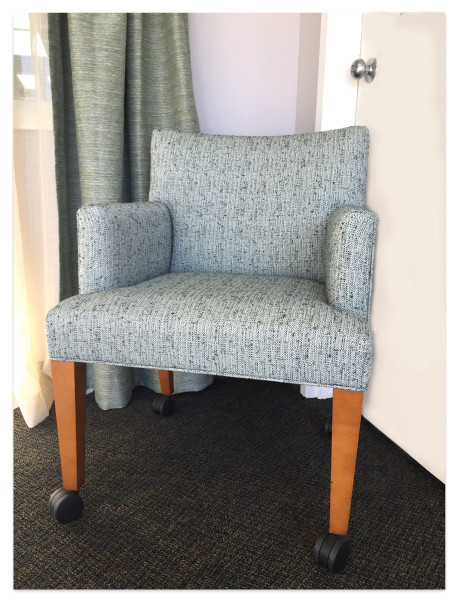 You could stop here and upload your image to your company's website or social media platforms, but consider these additional steps for stellar photos. 
#5. It's All in the Details
Take some additional detail shots of your work. Let your audience get up close and personal. As I mentioned we are in a very visual industry, well we are very tactile people too. These photos will allow people to see textures and the little details that represent your craftsmanship.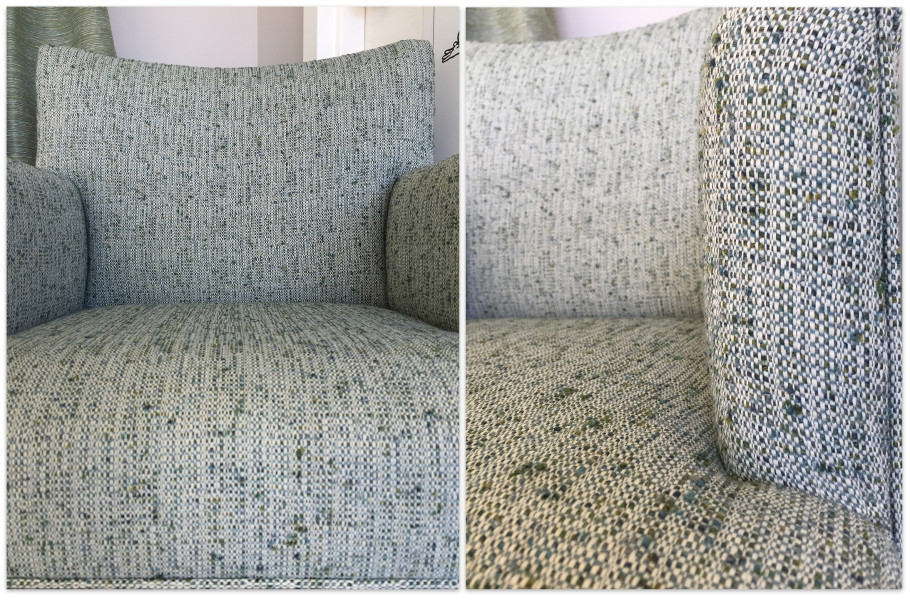 #6. Post Processing & Photo Editing
I like to perform additional edits to make my photos the best they can be. My iPhone has some great editing options for adjusting lighting, color, contrast, cropping etc. I typically make a few basic adjustments using these tools. Just use the slides to make adjustments. You can always revert back to the original image if you decide you don't like the look or want to start over.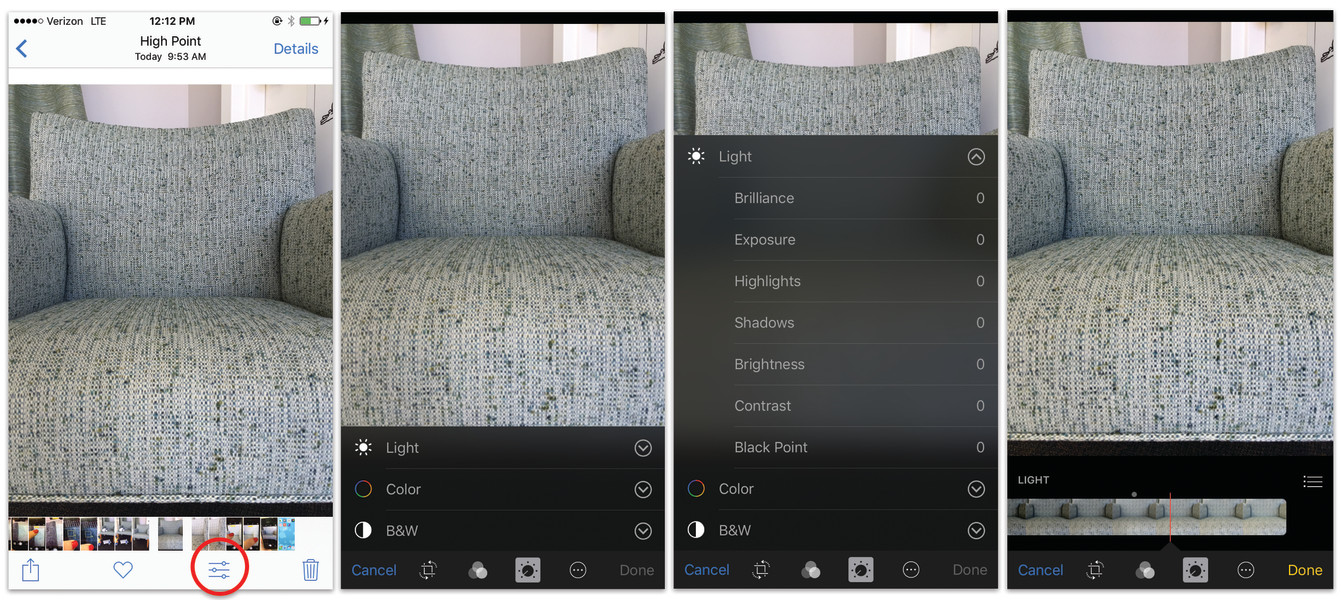 If you really want to play around with editing your photos, you should take advantage of free photo editing apps. They offer a variety of editing options that allow you more control over your edits, as well as, some great pre existing filters. Here are a few that I like to use.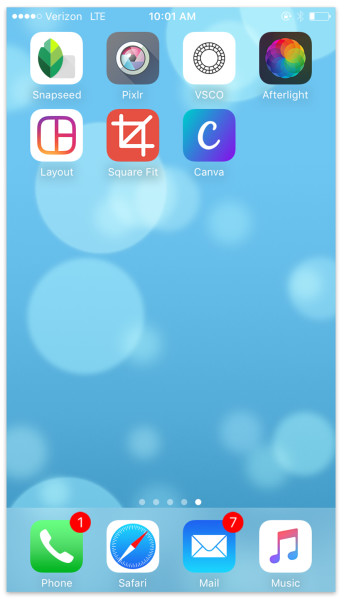 #7. Have fun with it. Create your own style. 
Once you begin photographing and editing your images, you'll start to see a commonality among them. Whether it's your preferred filter, your shop in the background or your work itself, your creating your own style, one that represents your brand. 
If you don't have a Facebook or Instagram page, you should create one today. Update your Google and Yelp information, and upload several photos. It is important that you create an online presence for yourself. If you are unable to be found, you are at a great disadvantage. Consumers are looking for businesses like yours. If they can't find you, they'll find your competition. 
Go on! Represent!